U.K.'s Cameron Fights For Party Unity After Resignation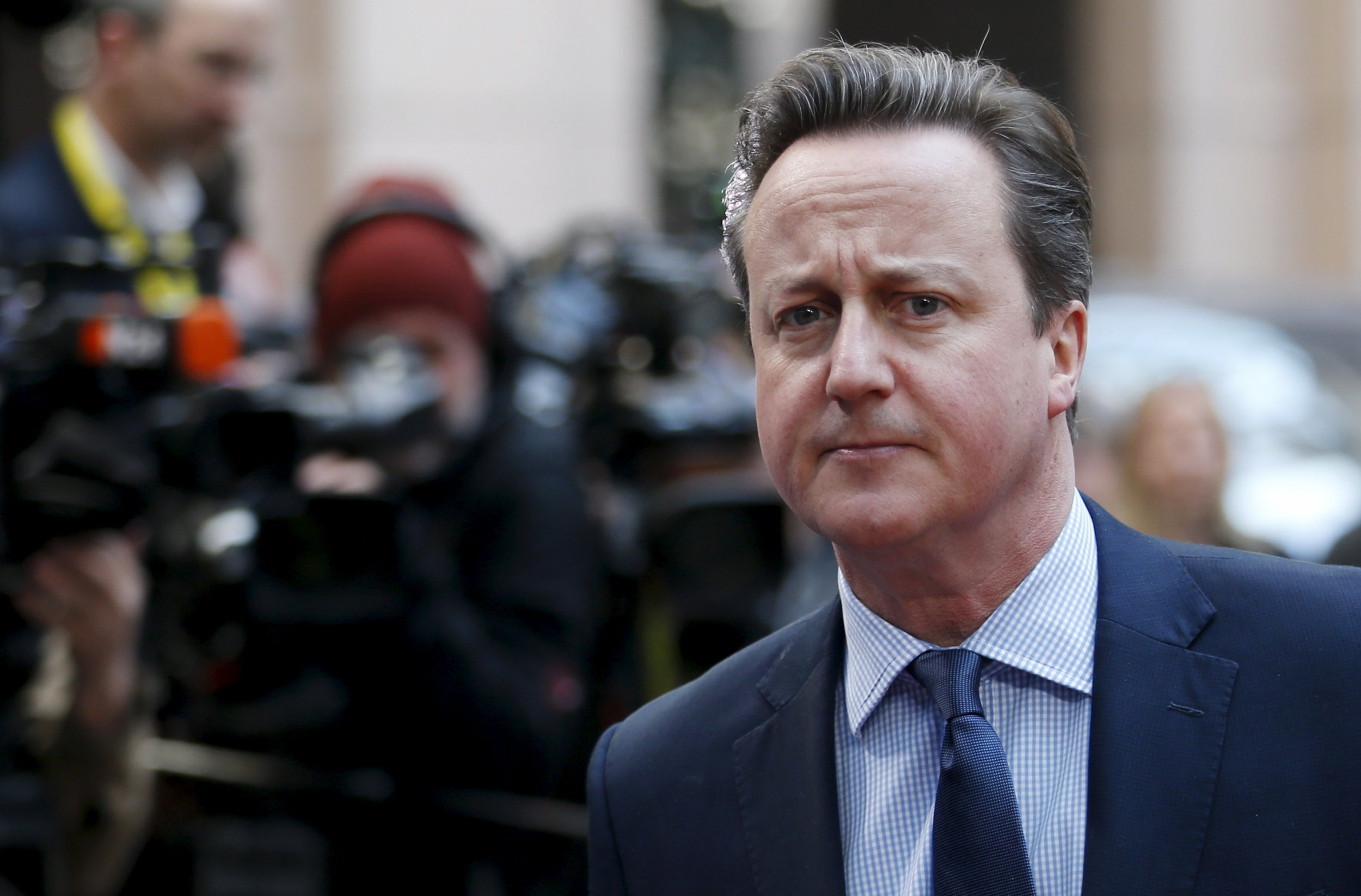 Britain's Prime Minister David Cameron is facing a fight to reunite his battle-scarred Conservative Party following a shock resignation and a weekend of bitter infighting.
Cameron's Work and Pensions Secretary Iain Duncan Smith resigned late on Friday, and in an explosive interview on the BBC's Andrew Marr Show on Sunday hit out at Cameron's leadership style and the behavior of his Chancellor George Osborne.
"They are losing sight of the direction of travel they should be in," Duncan Smith said. "I think [the government] is in danger of drifting in a direction that divides society rather than unites it and that I think is unfair."
Duncan Smith said he had felt sidelined as the government, in the budget announced last week, began to climb down on controversial cuts to disability benefits that he had been forced to defend publicly despite having privately lobbied against them.
Cameron is expected to make a statement in parliament today, as is Duncan Smith's replacement Stephen Crabb, formerly the secretary of state for Wales. It is thought that Cameron will use his statement to defend his record of "compassionate" conservatism against Duncan Smith's accusations of unfairness.
Crabb is expected to confirm that the disability cuts Duncan Smith resigned over will be reversed.
Duncan Smith's blistering attack comes amid deep division in the Conservative Party ahead of a referendum on Britain's membership of the EU scheduled for June 23. While Duncan Smith, who backs a "Leave" vote, insists his departure was not an attempt to damage Cameron and Osborne, who want a "Remain" vote, ahead of the poll, it has nonetheless brought party infighting into the glare of the public eye.
Conservative MPs are split roughly equally over the question of whether to remain in the EU.
The influential MP Graham Brady, who chairs the main committee representing Conservative backbenchers, told the BBC on Sunday that the party leadership had to start being more inclusive. "You have got to try and involve people more," he said. "Clearly if you have people exploding after the event it would have been much better to have that kind of interaction previously."
But allies of the prime minister have called for unity. Nicholas Soames, the grandson of wartime Prime Minister Winston Churchill and a backer of the Remain campaign in the referendum, tweeted on Sunday: "Let the Conservative Party remember in all this, that 'Grass grows over a battlefield but never over a scaffold'."