David Schoen, one of the two attorneys appointed by Donald Trump to lead his impeachment legal team, has told Newsweek why he thinks Jeffrey Epstein's death was not a suicide.
Schoen, a federal criminal defense and civil rights lawyer, has revealed he was scheduled to meet with the convicted sex offender the day before his death, but had to reschedule due to travel difficulties.
In an email to Newsweek, Schoen provided extensive detail on why he doubts Epstein killed himself, saying his views do not have "anything to do with a conspiracy theory."
Outlining details of a 5-hour meeting the attorney had with Epstein on August 1, 2019, nine days before his death, Schoen said Epstein came out of it "animated and energized."
"I met with Mr. Epstein on August 1st at his request," Schoen said. "We met for 5 hours. During that meeting he asked me if I would consider representing him in the then-pending criminal case.
"I said that I would but that I wanted to meet with his current team first to hear their view of the idea. The following day I received a call from a member of that team telling me he had met with Mr. Epstein the following day and that he was animated and energized from our meeting and wanted me to get into the case that day."
Schoen claims he refused to become formally involved in Epstein's case until he had met with his current team of "fine lawyers."
"The following week I received repeated messages about his enthusiasm from our meeting and his eagerness to fight his case. I wanted to meet with the lawyers at the MCC where he was so that they could hear his wishes from him rather than from me," he said, referring to the Metropolitan Correctional Centre in Lower Manhattan, where Epstein was being held.
Schoen says he arranged a meeting with Epstein on August 9, the day before his death, but due to difficulties travelling the meeting was postponed to the following week "when I was going to meet with Mr. Epstein again anyway."
"Meanwhile I received a message that Mr. Epstein wanted to see if I could come up before then anyway to meet again with him. I asked whether it was urgent and the person told me he didn't know but that it should be fine to come up the next week.
"I was told that on August 9, Mr. Epstein remained animated and gave every indication he was planning to fight the case vigorously as we had discussed. On August 10th he was dead."
The New York City medical examiner officially recorded Epstein's death as a suicide. However, due to a number of irregularities around jail procedure on the night of his death, many have suggested the convicted sex offender was murdered.
Two cameras outside Esptein's cell were allegedly malfunctioning in the hours leading up to his suicide, leading to a raft of conspiracy theories focussing on the idea he was murdered by one of the powerful figures on whom he was thought to hold compromising information. Another theory suggests his death was feigned to cover up a jailbreak.
The prison guards on duty on the night of Epstein's death were charged with conspiracy and record falsification, and Attorney General William Barr referred at the time to Epstein's death as "a perfect storm of screw-ups."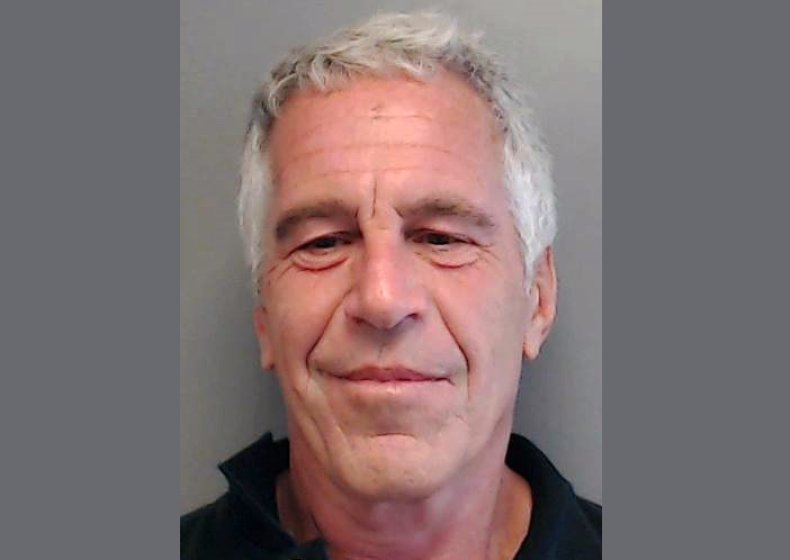 Both the FBI and Department of Justice's inspector general have investigated Esptein's death. However, Schoen told Newsweek he remains unconvinced by the ruling of suicide.
"So my first reason for believing it was not suicide is based simply on the anecdotal evidence from my own observations in meeting with him and from reports I received throughout the week," he said.
Schoen also points to the findings of Dr. Michael Baden, the doctor who examined Epstein's body after his death, at the request of Epstein's brother.
Calling Baden "one of the most respected and experienced forensic pathologists in the world," Schoen says that "after examining Mr. Epstein following his death he concluded that in thousands of autopsies he had performed he never saw injuries like Mr. Epstein's consistent with suicide."
Epstein had apparently used a bed sheet to hang himself from his bunk bed. He sustained a broken hyoid bone in his neck.
"That strikes me as a powerful assessment that cannot be discounted," Schoen said. "Further he finds it inexplicable that immediately following the exam, the official medical examiner reported the cause of death as inconclusive and then changed it to suicide days later without further evidence.
"I place a good deal of stock in Dr. Baden's view and therefore think there is a significant question as to whether Mr. Epstein's death was a suicide."
Schoen has previously expressed doubt over Epstein's apparent suicide, however not with the specific level of detail used in his correspondence with Newsweek.
In a Discovery Channel documentary titled Who Killed Jeffrey Epstein that first aired last summer, Schoen said: "I think it was homicide but I don't know who killed him."
If you have thoughts of suicide, confidential help is available for free at the National Suicide Prevention Lifeline. Call 1-800-273-8255. The line is available 24 hours every day.