'Days of Our Lives' Canceled: Is the Show Ending After 56 Years?
Days Of Our Lives' future currently hangs in the balance, with NBC ending production on Season 56 and no plans currently announced for a new season of the daytime soap.
Per TV Line, production for the current 56th season came to an end on April 16. No renewal decision has been announced publicly, but the outlet reports that discussions are ongoing between NBC and Sony Pictures Television over the series' future. NBC declined to comment.
This is the second time that the show's future has been in doubt in recent years. In November 2019, the entire cast was released from their contracts and the show was put on indefinite hiatus. The show was then renewed for Season 56 in January 2020, before having to shut down amid the pandemic in spring.
Just before the show was last renewed, then NBC Entertainment Chairman Paul Telegdy said at a Television Critics Association event: "Of course Days of Our Lives is going to carry on. We love it.... I know that will be good news for the fans."
Since then, the show has had a troubled year. In July 2020, Kristian Alfonso exited the soap after 37 years. She told Entertainment Tonight she decided to leave after producers suggested that she take a five-month break off the show and return in a new storyline. She said: "It was not something that had ever been discussed but that's what it was. And to come back in five to six months, or four to five months—whatever that time frame was—I just thought, 'You know what? It's time to really write a new chapter.'"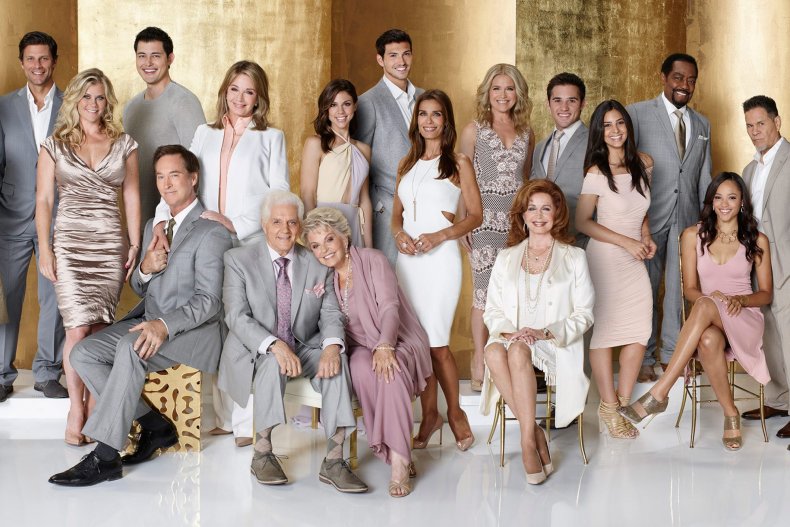 In September, Melissa Reeves decided not to return after the show's coronavirus-induced production break.
While a decision about a 57th season has not been announced yet, NBC still has a few months to decide. The show films months in advance, meaning that it can still be renewed without viewers noticing a break. Writers have also reportedly started working on Season 57 in preparation for its potential renewal.
Of the four remaining U.S. network soaps (The Bold and the Beautiful (CBS), Days of Our Lives (NBC), General Hospital (ABC) and The Young and the Restless (CBS)), Days is consistently the least viewed. In the 2020-2021 TV season (per TV Series Finale), Days attracted on average 1.7 million daily viewers, less than The Bold and the Beautiful's 2.8 million, General Hospital's 2.1 million and The Young and the Restless' 3.2 million. Days also has the lowest number viewers of among women aged 18-49, a demographic key to advertisers in that time slot.
Days Of Our Lives is NBC's only remaining daytime soap. The network last canceled a soap back in 2007, when Passions got the ax after eight years.
Running since 1965, it is the network's third-oldest shows after Meet the Press (which began in 1947) and Today (1952).