'Dead by Daylight' Creative Director on His Dream Stephen King Collaboration
Dead by Daylight has evolved dramatically since its release in 2016. What was once a playful tribute to the slasher genre has now become a deeply interconnected universe where various horror icons coexist and interact with each other.
For instance, you can have Freddy Kruger hunting down Nancy from Stranger Things, Laurie Strode disarming the Jigsaw killer's intricate traps, or Resident Evil's Leon using his police training to evade the lacerating chains of Pinhead.
Next up, Sadako from the Ringu franchise will be making her Dead by Daylight debut, with all her psychic powers and ghostly abilities being carefully translated into the game's mechanics.
In the words of David Richard, Dead by Daylight's creative director, the multiplayer title has basically transformed into a "horror hall of fame" at this point. Reflecting on that journey, the speed bumps encountered along the way, and what he'd like to do next, the development lead spoke to Newsweek in an exclusive interview.
'Dead by Daylight' Creative Director on His Dream Collab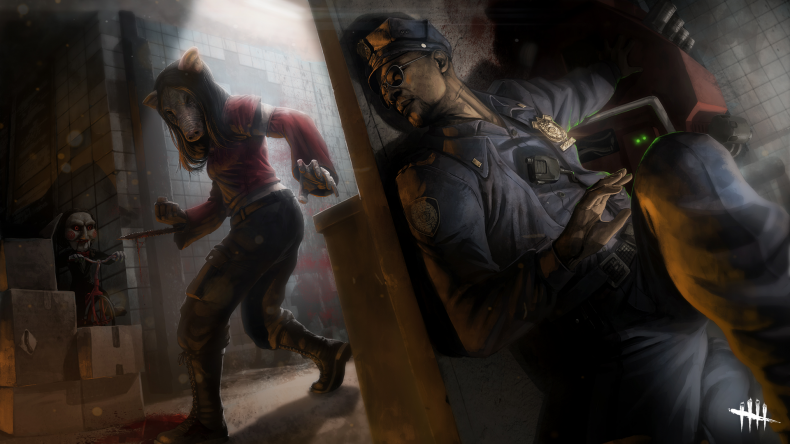 Before we go any further, it's worth establishing precisely what Richard does over at Behaviour Interactive. As creative director for the studio, he coordinates a legion of artists, programmers, sound designers, quality assurance testers and story writers while they build new content for Dead by Daylight.
This means that he oversees the development of each of the game's chapters (which are essentially "Seasons", if you prefer the Fortnite or Call of Duty: Warzone terminology). In other words, whenever a new killer, survivor or map is added to Dead by Daylight, Richard is there behind the scenes making sure that everything goes smoothly.
Suffice to say, he is a key figure at Behaviour Interactive and has a lot of influence on future projects. It is therefore interesting to know what he'd personally like to see happen next, after the upcoming Ringu collaboration has launched.
When asked about this, Richard did tease one crossover he would really like to see happen. "In the past, we have mentioned some franchises that we want to work on. Of course, we're a big team and we share a love for horror video games, movies and even novels. We all have dream collaborations and iconic moments that we'd like to replicate in Dead by Daylight.
"Personally, I am a giant fan of the Stephen King universe and the villains from his books. I would love to be able to do one of his monsters at some point, I think that would be amazing. It's such a great universe and there are so many different possibilities we could explore."
This is certainly a tantalizing prospect for fans, as it's easy to get excited about the idea of controlling Pennywise the Dancing clown, sneaking around the dilapidated corridors of the Overlook Hotel, or unleashing your psychic rage as Carrie White.
Unfortunately, just because Richard wants to bring Stephen King into the Dead by Daylight universe doesn't mean that it is guaranteed to happen. While he does get a lot of say in what happens with the game, he cannot unilaterally commission an It or The Shining chapter without jumping through a few legal hoops.
'Dead by Daylight's' Creative Director on the Licences That Got Away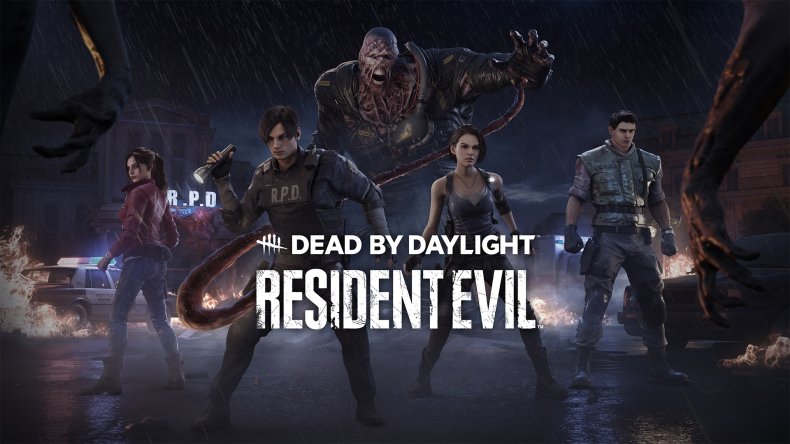 Indeed, licensing negotiations are an integral part of these video game collaborations, and they don't do always pan out as intended.
Speaking about this, Richard admits that there have been a few hiccups along the way. He said: "When you work on a licensing deal, there are so many people involved in getting it off the ground. There's the business aspect, the creative aspect and then we also have to think about if it's really a good fit for Dead by Daylight in the first place.
"Sometimes, even if both parties really want to work together, it can't happen for legal reasons or just because the timing isn't right. It's sad, but it's the reality of the situation and that's why we are careful about publicly sharing our [wish list]. Because people might get excited about something we mention and then the deal could fall through, or it never happens".
While that can obviously be disapointing, Richard does point out that collabs aren't the lifeblood of Dead by Daylight anyway. In fact, he actually prefers working on wholly original creations.
Elaborating upon this, he said: "I'm someone who enjoys creating characters and creating worlds. So, starting from a blank slate is more rewarding to me. I just love making new stuff.
How 'Dead by Daylight' Crossovers Come About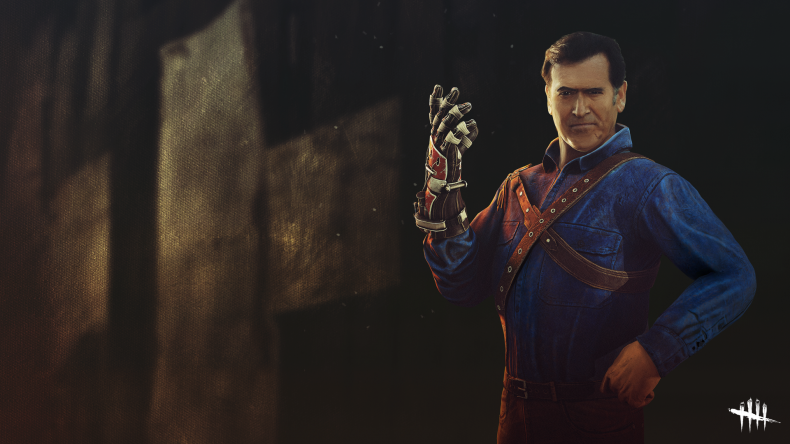 Speaking of which, when Dead by Daylight first launched, Behaviour Interactive didn't have the necessary clout to secure major licences like they do now. As such, all of its content was original (if a little derivative).
To begin with, the only killers that were available to play as were pastiches of ones that you would recognize from Hollywood movies. For instance, the Trapper loosely resembles Jason Voorhees, and the Hillbilly is a clear stand-in for Leatherface.
Over time, the game became increasingly popular and, eventually, the team were able to convince film studios and other game developers to lend them intellectual property (IP). The first stab at one these crossovers was with the Halloween series, when the legendary Michael Myers joined the Dead by Daylight killer roster.
Describing how this originated, Richard said: "That's one I'm incredibly proud of. I was a game designer back then and it was such a weird pitch from me. When I came up with the idea, I said that he was just going to stalk people.
"If you play as Michael Myers in our game, then you're going to spend most of your time hiding behind a bush waiting for the ideal moment to strike. The rest of the team were like 'meh!', but then we prototyped it and it worked really well. Because it was super scary, and it gave you a new type of emotional experience. This wasn't just somebody running after you, it was a creepier take.
"So, I am really proud of that one because of how it turned out and also because of how it [legitimized] our game. There was suddenly a recognizable movie slasher in Dead by Daylight for you to play as".
Indeed, that unassuming Halloween chapter fundamentally changed the entire trajectory of the game by opening doors for other collaborations in the future. Since 2017, there have been Evil Dead, Scream, Silent Hill, A Nightmare on Elm Street and The Texas Chainsaw Massacre themed crossovers in Dead by Daylight (to name but a few).
Explaining how the team pick and choose their licenses, Richard said: "We try to chase IPs that we love and have affection for. Because we want to be able to convince the [licence holders] that we are true fans, that we understand their franchises, and that we can be trusted to handle them properly.
"Of course, we also have to think about which characters will serve the Dead by Daylight Universe. Which monsters and psychos have our fans always wanted to control, how can they be incorporated into our online matches, and what emotions will they bring out? Those are the important considerations for us."
Correction 2/16/22, 08.20 a.m. ET: This article originally misspelled the developer "Behaviour Interactive" as "Behavior Interactive". This has now been updated throughout.