Dear White People, Empty Allyship Contributes to the Loss of Black Lives | Opinion
"I can't believe this keeps happening."
I've heard white people say this with routine shock as we learned about the horrific killings of 20-year-old Daunte Wright and 15-year-old Ma'Khia Bryant.
If we find the tragic killing of yet another Black person shocking, we're still not paying attention.
Right now, racist violence is on the rise in our country, white supremacist rallies are still happening, and despite an initial surge in awareness and support for the Black Lives Matter movement, 181 Black people have been killed by police since George Floyd's murder last year.
I am furious, heartbroken and devastated at the senseless loss of more Black lives. I know that as a white woman with white children, no matter how sad I am, I will never understand the gut-wrenching reality of what it is to be Black and wake up every day with the deep fear of knowing that my child or I could be the next victim of police brutality.
I am not OK knowing that I benefit daily from our nation's systemic racism, while Black people have to work so much harder to survive in this framework that was never meant to include them and other people of color. None of us should be OK with that.
White people, these killings are cruel and urgent reminders that we must sprint, not walk, to dismantle white supremacy. Black lives are an inexcusable price to pay for our unwillingness to act.
If you're a white person who considers yourself anti-racist and you don't think this applies to you—it does. The truth is, too many white people "doing the work" continue to treat the bare minimum of anti-racism work like it's the most.
We treat it like a checklist that we get to pat ourselves on the back for. Post a black square? Check. Read an anti-racism book? Check. Join the diversity committee at your workplace? Check. March in a protest? Check. Stand up to your racist aunt? Check.
But a checklist won't dismantle white supremacy. We need to deeply embed anti-racism into our identity, our purpose and every facet of our life. This work requires our full-throttle empathy and total commitment to dismantling an archaic, dangerous white supremacist system. And if we can't even muster empathy and the energy to do the bare minimum, then we should at least be informed on how white supremacy hurts white people too.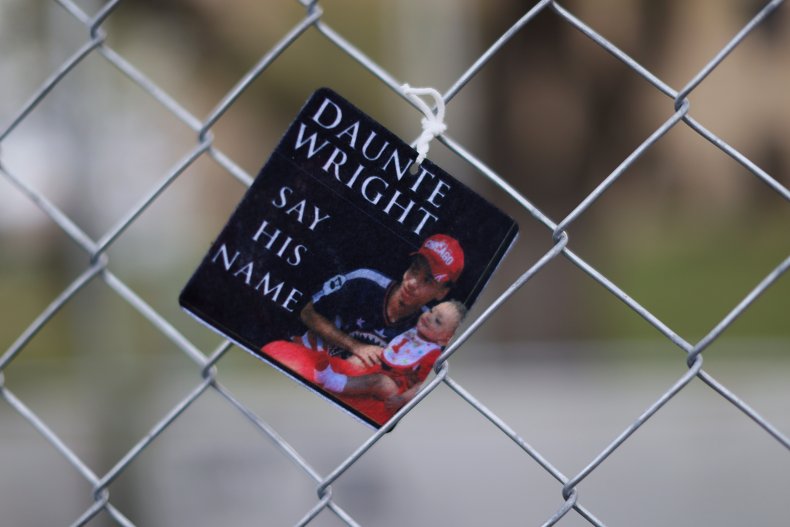 Our anti-racism work must also extend to the people we interact with every day.
I was speaking with another white woman recently who told me her white husband wasn't "sold on the idea of racism being our problem," and she let it go because "he is who he is."
I told her that by not saying something, especially to someone she loves, was to choose comfort. She had the opportunity to be actively anti-racist. Too many white people continue to choose comfort.
If being actively anti-racist and setting boundaries feels risky to you as a white person, maybe it is. Maybe you risk irreparable rifts in your relationships, repercussions at your job, awkward family gatherings, or being labeled as "so serious all the time." But when Black people's biggest risk is their lives, our low-stakes risks don't get any priority.
Our proximity to white people who may never hear anything about anti-racism elsewhere is where it is most important we speak up. It is our responsibility to be intentional, consistent and loud.
You might wonder why white people are singled out to do this work? The reason is Black people, Indigenous people and people of color are often thrust into the work without a choice as a means of survival. And when we're presented with the choice to do nothing or work to unroot a system built by white people, for white people, then the choice is clear.
We must listen to understand the research, the lived experiences of Black people and their voices graciously telling us what exactly we need to do. We must look past our politics, our discomfort, our triggers and everything we think we know about what it means to be racist or a white supremacist.
Daunte Wright and Ma'Khia Bryant should be alive today, just like countless Black people before them. To not do anything as a white person is to perpetuate and remain complicit in violence against Black people. Too many lives are gone and too many lives are at stake.
Meggie Abendschein is founder of Moxie Mouth, a nonprofit communications consulting agency. She is also a 2021 Public Voices Fellow with The OpEd Project.
The views expressed in this article are the writer's own.