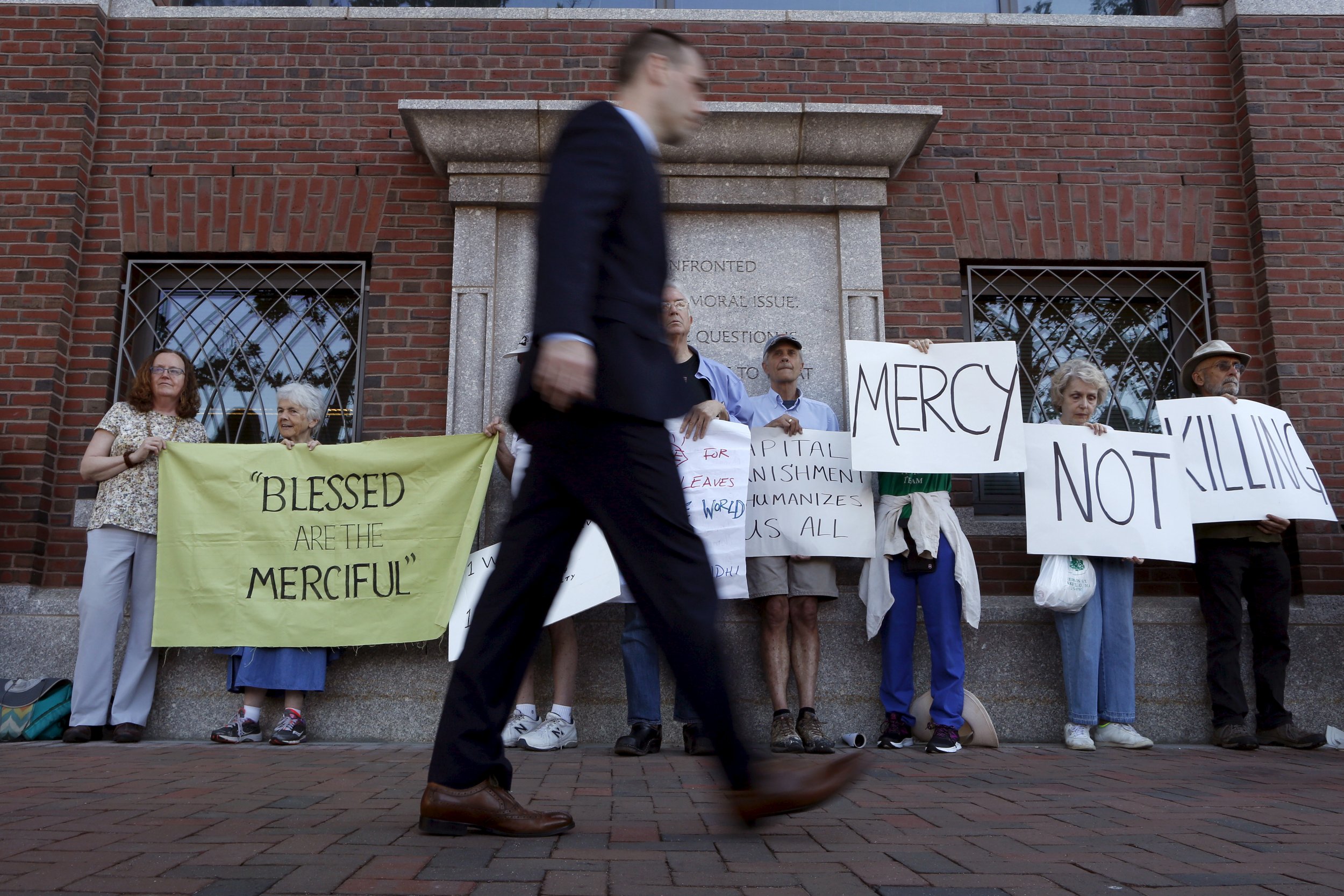 The number of executions around the world has reached a 25-year high and represents an "alarming surge," according to new report from Amnesty International.
In 2015, 1,634 people were executed in 25 countries around the world, up from 1,061 in 2014. That total excludes China, where the number of executions is unknown and data on the practice remain a state secret. The total is "likely thousands," says Amnesty.
Last year saw the largest number of exeuctions since 1989, when 1,956 people were killed, the most since Amnesty began keeping records.
Iran, which executed 977 people in 2015, Pakistan (320) and Saudi Arabia (158) accounted for 90 percent of executions in 2015. All three countries executed people at "unprecedented" levels last year, said Amnesty. China and the U.S. were the other countries that executed the largest number of people in 2015, the group said. Pakistan reinstated the death penalty in December 2014 in response to the attack on a school in Peshawar that killed 130 pupils.
Blasphemy, adultery and "insulting the prophet of Islam" were among the charges that led to executions last year. Amnesty says such charges don't meet the "most serious" crimes threshold of "intentional killing" in international law. In Saudi Arabia, executions were carried out by firing squads, and some people were beheaded.
On a more positive note, the majority of the world's countries now oppose the death penalty. Four countries—Fiji, Madagascar, Republic of Congo and Suriname—abolished the death penalty in 2015, boosting the total number of countries that have done so to 102.
"The rise in executions last year is profoundly disturbing. Not for the last 25 years have so many people been put to death by states around the world," said Salil Shetty, Amnesty International's secretary general, in a statement. "In 2015 governments continued relentlessly to deprive people of their lives on the false premise that the death penalty would make us safer."
The U.S. is one of the only countries in the Americas that still uses the death penalty; Trinidad and Tobago also imposes death sentences. In 2015, the U.S. executed 28 people, the lowest number since 1991, says Amnesty. The U.S. has executed 10 people in 2016; the majority of them have been in Texas, where five people, including a mentally ill man, Adam Ward, have been executed this year.