Huge Lake Appears in Death Valley, One of the Hottest, Driest Places on Earth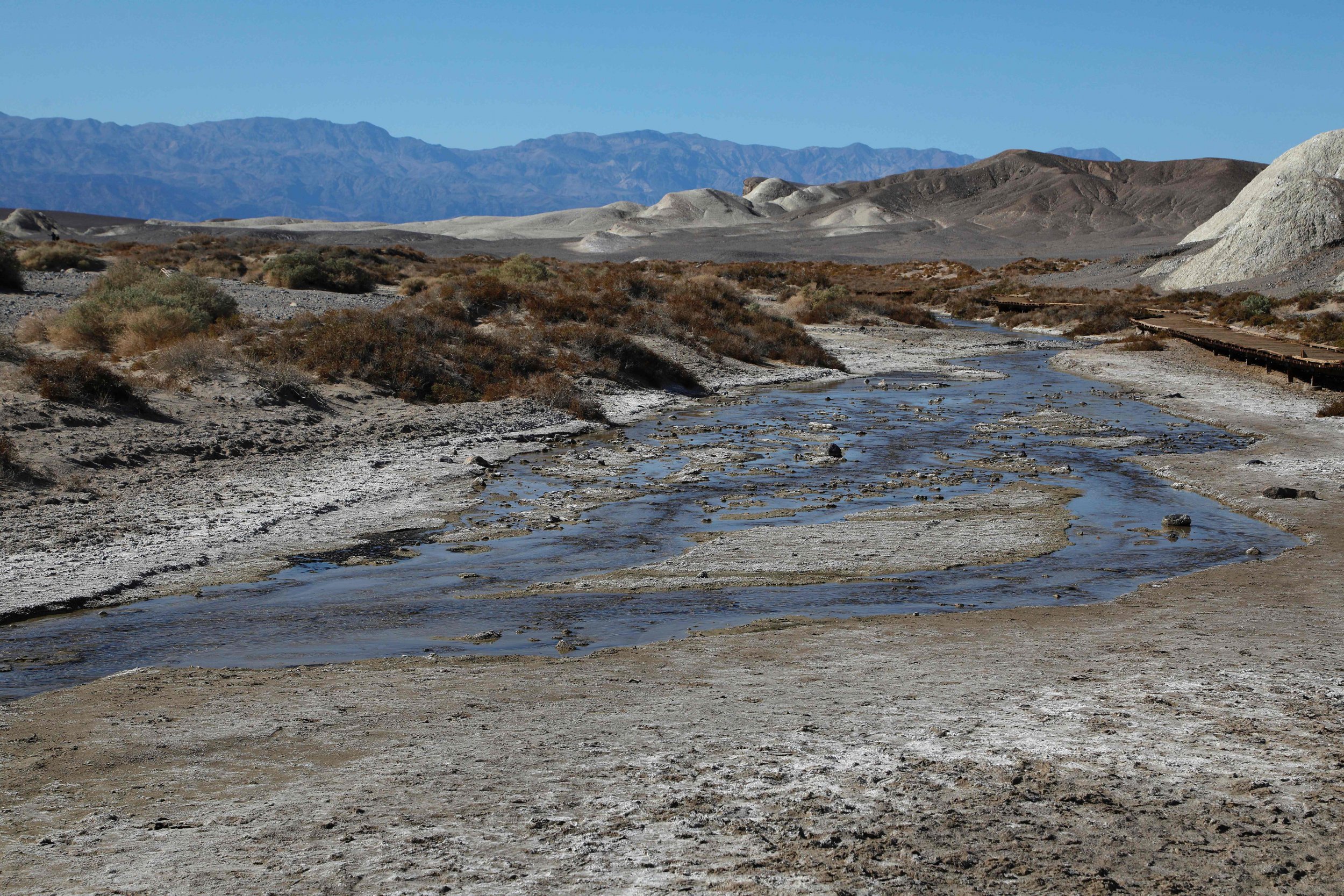 Residents of California have been battling severe weather for weeks. But amid the chaos, the rain has created a lake in the usually arid Death Valley.
One of the hottest and driest places in the world, the temporary lake emerged after the desert valley was drenched with 0.87 inches of rain on March 5 and 6, Weather.com reported.
Although it may not sound like much, that's about a third of Death Valley's yearly average, meteorologist Chris Dolce said. "Because water is not readily absorbed in the desert environment, even moderate rainfall can cause flooding in Death Valley."
Or, as NWS meteorologist Todd Lericos previously told local outlet SF Gate, "It's like putting water on concrete."
The area near Salt Creek has seen temporary pools before, but the size of the lake is particularly notable, education and interpretation chief Patrick Taylor told the publication. "It has formed before in smaller ponds, but I don't remember seeing it this large in this location before," said Taylor, who has worked at the park for six years.
Hannah Cloke, a hydrologist at the University of Reading in the U.K., called the lake "fascinating." A combination of heavy rain and very dry soil, she explained, can allow such bodies of water to pool surprisingly quickly—a bit like a road that fills with water when rain overwhelms its drains. "When the rainfall is very heavy, prolonged or you get lots of storms one after the other, it can take only a matter of hours to create a lake appearance on dry ground," she told Newsweek.
"Of course in wetter parts of the world we see such flooding regularly." she said. But in desert regions like Death Valley, she added, "I haven't seen anything quite like that before."
Photographer Elliott McGucken captured the Salt Creek spectacle and shared several snaps on Instagram this week. "It's a surreal feeling seeing so much water in the world's driest place," he told SF Gate. "Nature presents this ephemeral beauty, and I think a lot of what photography is about is searching for it and then capturing it,"
McGucken said park officials told him the lake appeared to reach a length of about 10 miles at its peak. But they didn't know exactly how large the body of water had stretched. Although the water was still still there Tuesday, the lake is reportedly shrinking.
Winter storms have been battering California for weeks, bringing flash floods, mudslides and even a sinkhole to The Golden State. But the wet weather also brought millions of painted lady butterflies to Southern California in February in the largest migration event since 2005.
Experts say the rain created a super bloom event, in which plants and butterflies flourished on a massive scale. "The more plants, the more butterflies," University of California, Davis, professor Art Shapiro said at the time.
One conservationist said the butterflies made him feel "like a Disney princess," while he was cycling in Riverside County. "They were flying parallel to me, just bobbing along as I rode past the date palms," James Danoff-Burg said. "It was absolutely magical."
This article has been updated with comment from Hannah Cloke.