A Definitive List of the Best Winter Albums (Released Between 1989 and 2011)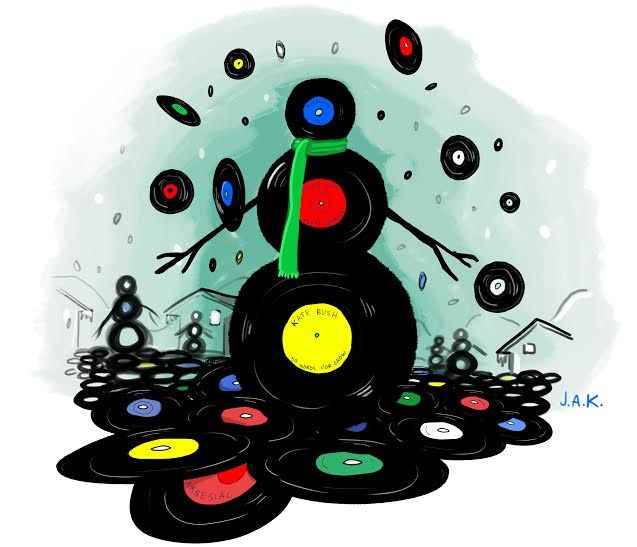 Whoever said "'tis the season to be jolly" probably never listened to Bon Iver.
Winter is a time for peacoats, flight delays and exceedingly sad music. It's the spirit of the season. A great winter album doesn't necessarily feature songs about winter (though that doesn't hurt)—it just captures the longing and desolation that anyone who's suffered through a northeastern January associates with the time of year. Below you will find 20 of the finest and moodiest winter-appropriate records.
As with our list of the best summer albums, we've narrowed down our selections by limiting them to specific years (namely, 1989-to-2011). Why those years? Why not. 1989 seemed appropriate, since that's the year of the great Florida Christmas snowstorm. 2011 is our end point, because that's the year the art of the winter album peaked (more on that below).
Happy listening—but not too happy.
1. Beck, One Foot in the Grave (K, 1994)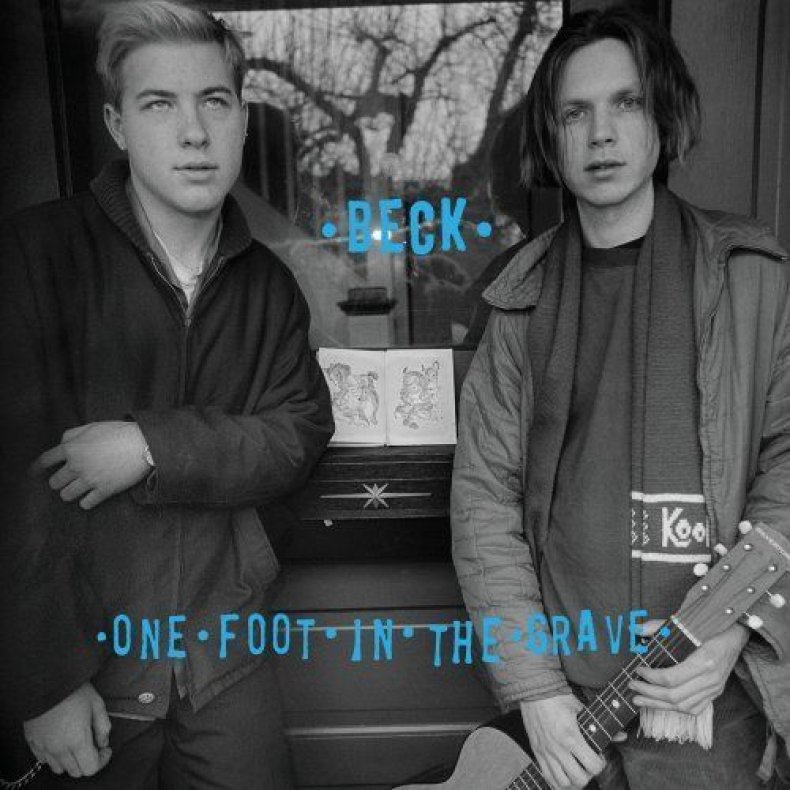 Shortly before he became alt-radio's favorite perdedor, a 24-year-old Beck holed up in Calvin Johnson's frigid Olympia, Washington, basement studio Dub Narcotic in the fall/winter of 1993, alongside Scott Plouf (formerly of Built to Spill) and Chris Ballew (The Presidents of the United States of America), to record the shivering blues-folk album One Foot in the Grave. Recorded for Johnson's off-beat K Records imprint, the 16-song opus (32 songs on the deluxe edition) is an underrated Beck gem, brimming with hat tips to blues legends (a cover of Skip James's "He's a Mighty Good Leader" opens the album), forlorn twangs ("I Get Lonesome") and oddly optimistic cuts gesturing towards warmer times ("Woe on Me"). It was recently reissued on vinyl, so grab a copy to curl up with before the snow falls. —Paula Mejia
Sell it in one tweet:
2. Bon Iver, For Emma, Forever Ago (Jagjaguwar, 2008)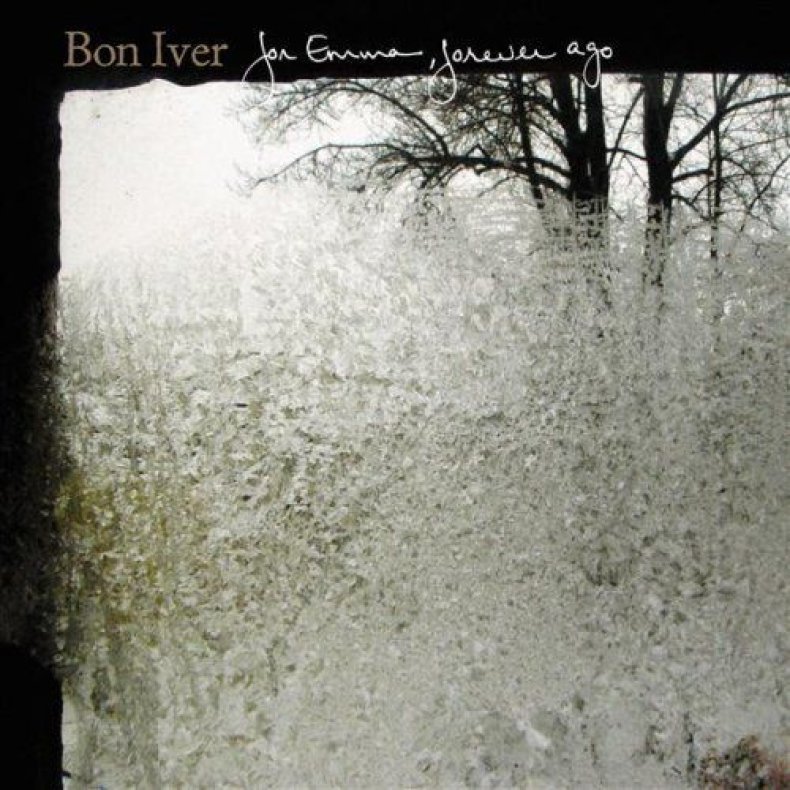 Like any good winter album, For Emma, Forever Ago is a little dark and a little mournful and moodily low-fi, but it's one of the best winter albums because of the way that Justin Vernon makes desolation seem like an attractive prospect: Halfway through this record, I find I generally don't care if the spring ever comes. Bon Iver's name is a take on the French for "good winter," and you can hear the snowy Wisconsin house in the woods where Vernon recorded in every single bar of this album. Who among us hasn't imagined listening to "Flume" or "For Emma" while driving through snowy backwoods at night, perhaps toward a warm but lonely cabin that smelled of wool and firewood? You don't have to answer right now. And though Vernon seemed to get spooked by his own hype (guest starring on a Kanye record will do that), For Emma is still pure as the driven snow seven years after its release—a modern masterpiece that could give you a chill in July. —Cady Drell
Sell it in one tweet:
3. Kate Bush, 50 Words for Snow (Fish People/EMI, 2011)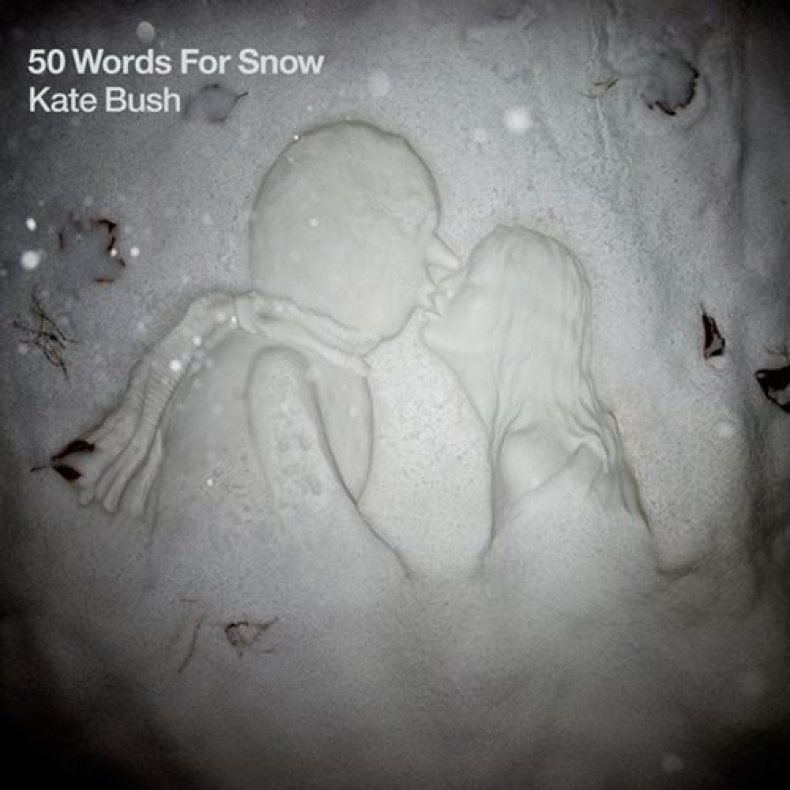 50 Words for Snow is the best winter album, full stop. It is so unfailingly committed to its theme (snow, duh) and mood (an eerie, frigid night of the soul) that listening to it in any other season feels wrong. If you've only got time for one item on this list, stop reading—buy Kate Bush's blizzard-themed song cycle. If you are still reading, note that 50 Words contains tales of a Yeti-like creature in the Himalayas ("Wild Man") and a soon-to-melt snowman lover ("Misty"); that it swaps out any lingering traces of Hounds of Love–era keyboards for desolate, piano-driven arrangements; and that its title cut has actor Stephen Fry literally reciting 50 words for snow in a low, English murmur. —Zach Schonfeld
Sell it in one tweet:
4. Cannibal Ox, The Cold Vein (Definite Jux, 2001)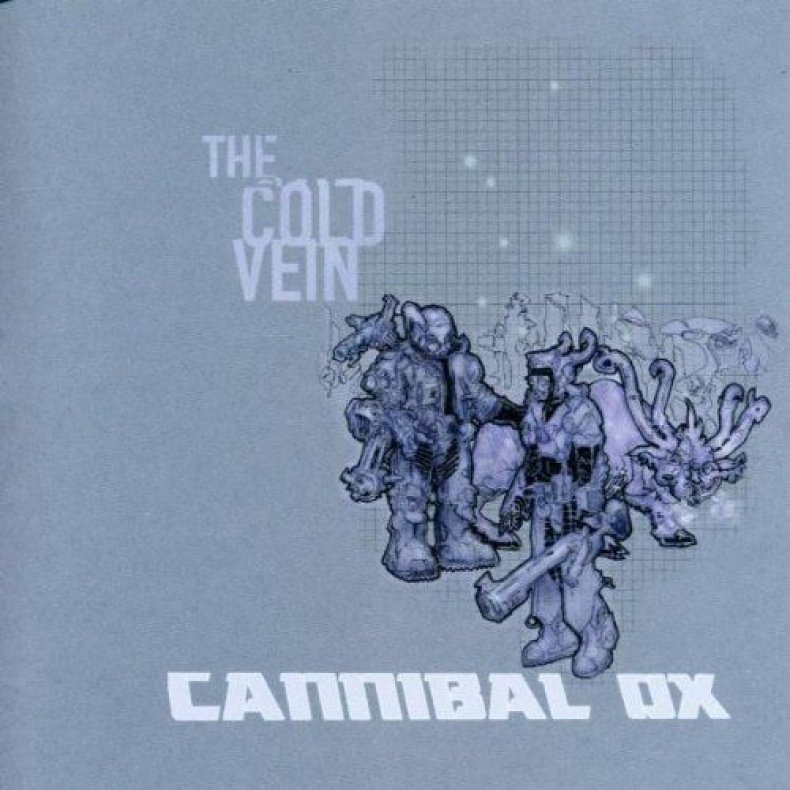 Cannibal Ox's frightening 2001 debut still sounds like it comes from another galaxy, where the weather's bleak year-round and producer El-P concocts beats from glass shards and bullets. "It's a cold world out there," a voice mutters as sirens blare in the album's opening minute. "Sometimes I feel like I'm getting a little frosty myself." That sets the tone—and temperature—for MCs Vast Aire and Vordul Mega's chronicles of poverty and desperation. No wonder it took them 14 years to produce a follow-up. —Zach Schonfeld
Sell it in one tweet:
5. Mariah Carey, Merry Christmas (Columbia, 1994)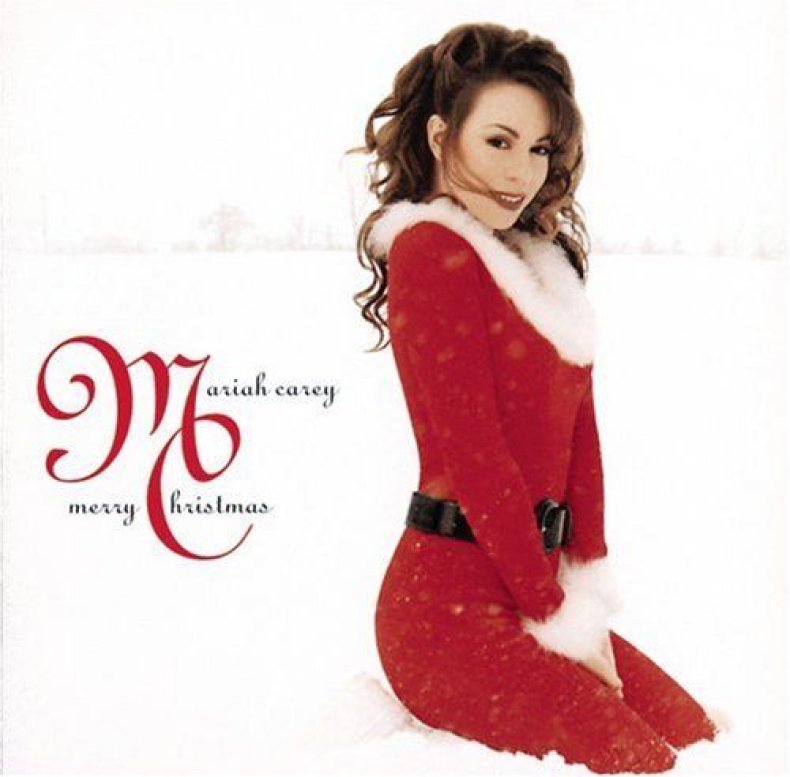 No self-respecting listicle can mention "music" and "December" in the same article without including Mariah Carey. Even Love Actually couldn't tarnish "All I Want for Christmas Is You" and that movie sullied love, actually! Though most mid-90s popular R&B aged well only in the cheesily overwrought, nostalgic sort of way, Merry Christmas is one of the best-selling Christmas albums of all-time, and 15 million people can't be wrong. Plus, the Elusive Chanteuse does a bang-up "Christmas (Baby Please Come Home)." —Cady Drell
Sell it in one tweet:
6. Nick Cave and the Bad Seeds, No More Shall We Part (Mute, 2001)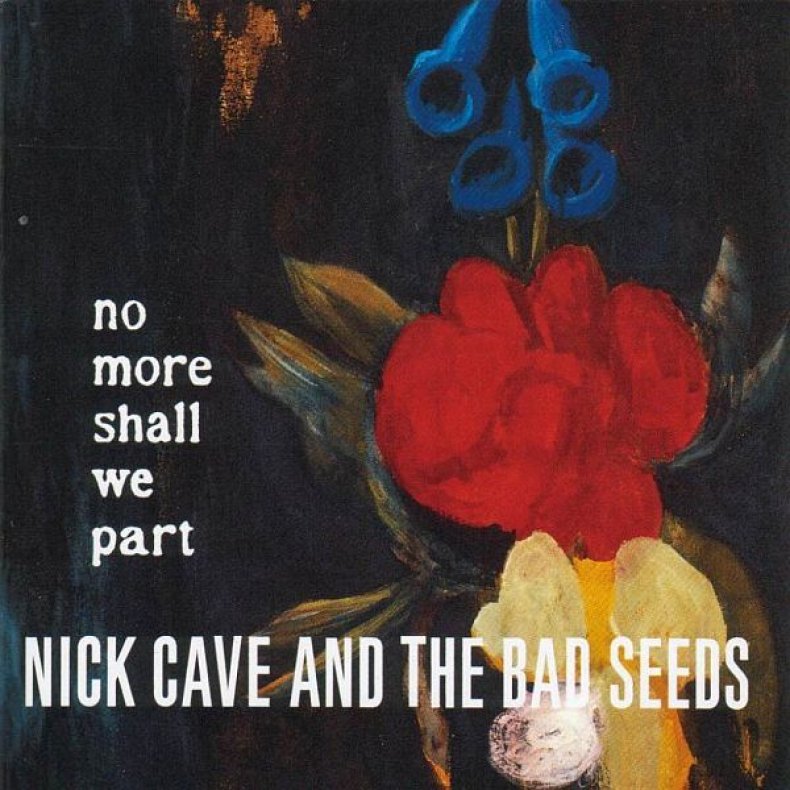 Nick Cave has made better, louder and scarier albums than 2001's uncharacteristically dignified No More Shall We Part. But he has never made an album that so well captures the dreariness of a long winter (that's a compliment, Nick). No More Shall We Part remains slow and austere throughout its 68 minutes. The songs are expansive and full of longing, led by piano, wailing violin and Cave himself singing in an unusually high register. Canadian sisters Kate and Anna McGarrigle chime in on backing vocals, like a mournful pair of Christmas carolers. As far as explicit wintry references go, the title track evokes "the depths of winter," "Love Letter" fights for love as a "wicked wind whips up the hill" and "Fifteen Feet of Pure White Snow" is an essential blizzard anthem: "It's too quiet in here / And I'm beginning to freeze / I've got icicles hanging from my knees!" —Zach Schonfeld
Sell it in one tweet:
7. Deerhunter, Microcastle/Weird Era Cont. (Kranky/4AD, 2008)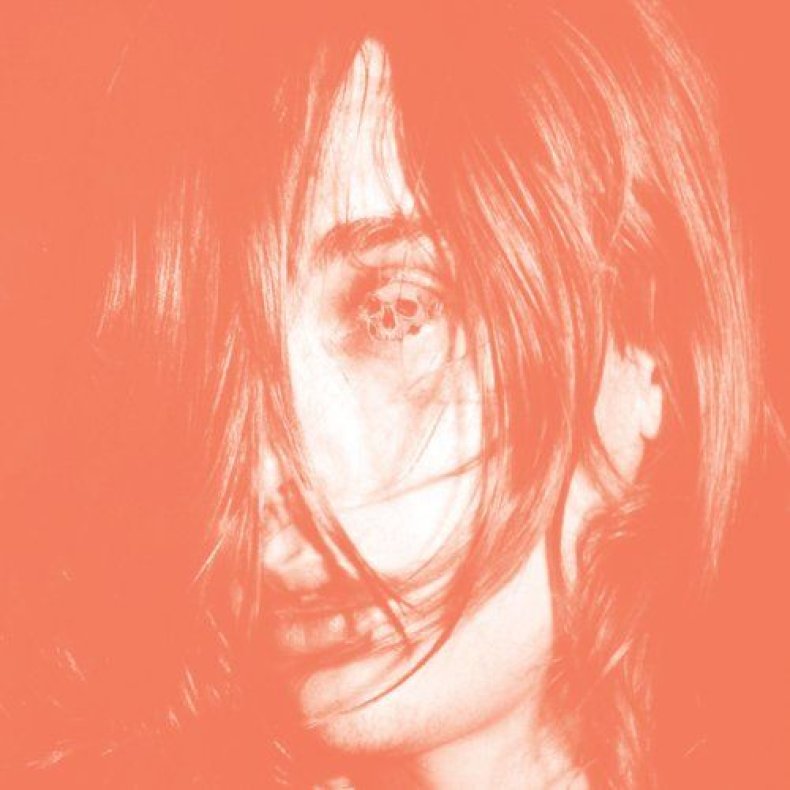 Deerhunter mastermind Bradford Cox has never explicitly said that his double album Microcastle/Weird Era Cont. is about winter. But given how he sings about being "6 by 6 enclosed" in songs like "Agoraphobia," and talks about "sleeping through the winter" in the bouncy "Nothing Ever Happened," it's entirely fitting for the season where one is sequestered indoors. Then, of course, there are the wintery mentions, notably in the fantastic "Never Stops," whose coda goes: "Winter / In my heart," Cox croons, "It never stops." Thankfully, it does. —Paula Mejia
Sell it in one tweet:
8. The Duchess & The Duke, She's the Duchess, He's the Duke (Hardly Art, 2008)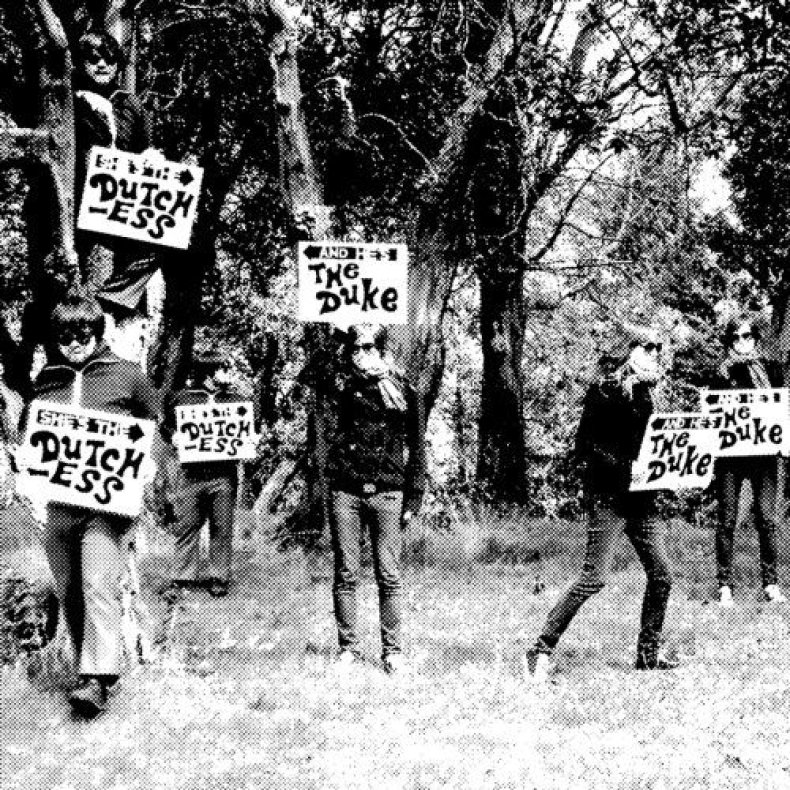 The brief existence of Seattle folk duo The Duchess and the Duke was like a season in itself. The group appeared in the late '00s, recorded two albums and disappeared back into the Northwestern fog from whence it came. The first of those two albums, 2008's She's the Duchess, He's the Duke, combined jangly, upbeat acoustic numbers with underlying currents of ennui, heartbreak and lost time. It has songs toed the line between hope and despair, and many of us take similar footing once the sky turns gray. —Ryan Bort
Sell it in one tweet:
9. Morphine, Yes (Rykodisc, 1995)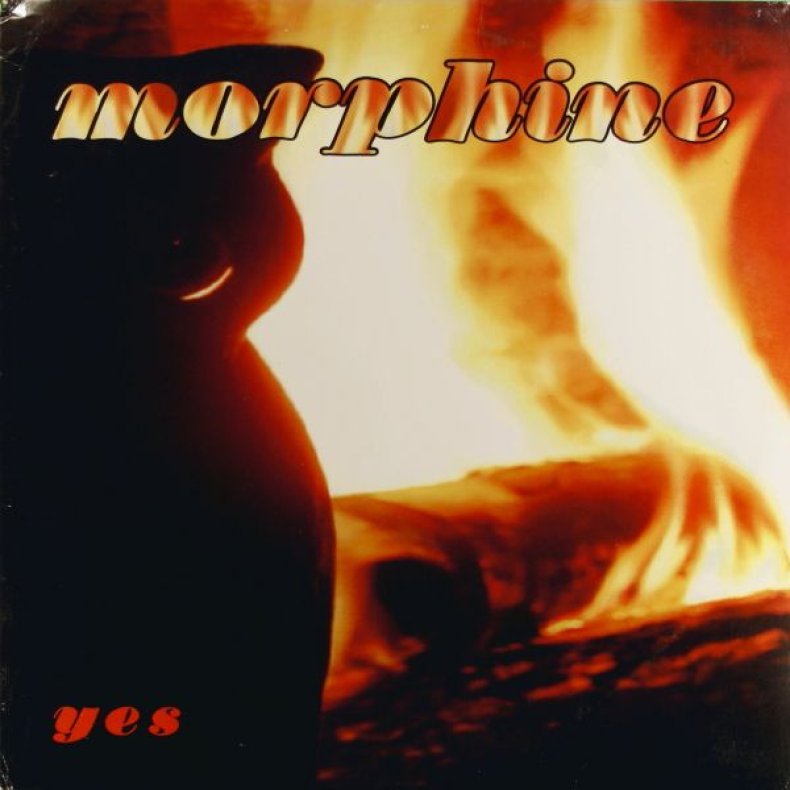 Morphine records often worked seemingly against all odds. Frontman Mark Sandman (who, before his 1999 death, briefly played in the band Supergroup alongside Chris Ballew, making that the second reference to him on this list) played a detuned two-string bass, there was a sax in lieu of guitar and their lyrics were often nonsensical and sexed-up in equal measure. Yes showed how that combo could create magic. The record is Morphine at their freakiest ("Super Sex"), funniest ("Sharks") and most surprisingly poignant ("All Your Way"), and it evokes a dimly lit room, outside of which the Boston wind is howling and the streetlights are reflected off the dirty snow. —Cady Drell
Sell it in one tweet:
10. My Bloody Valentine, Loveless (Creation, 1991)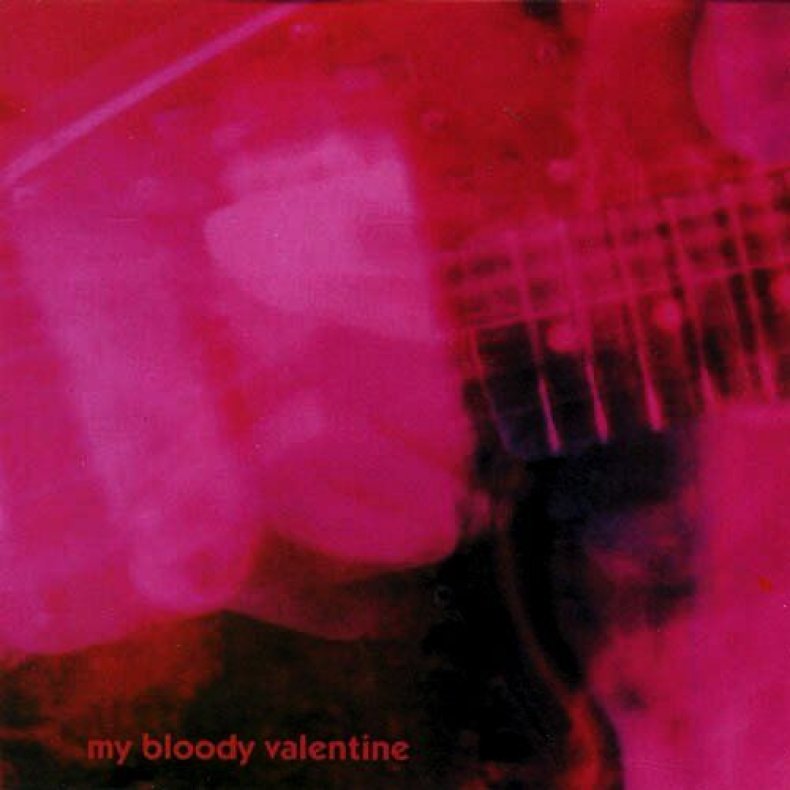 The legend of Loveless is well-documented—how it nearly bankrupted its record label Creation, how a follow-up was promised and not delivered until more than 20 years later—but we still know little about Irish noisemakers My Bloody Valentine and their reticent frontman, Kevin Shields. What we do know, though, is that the band's critical hit Loveless has become one of the best winter listens. Consider how most of these ephemeral songs don't really have discernible lyrics, and when you can hear them, they're words like sleep, think and crying—all very good winter activities. With its sharp feedback and roaring guitars, little is warm on this album. Luckily, it ends on a hopeful note (well, as hopeful as MBV can get) and a sort of promise, with "Soon." Soon enough, it'll be spring. —Paula Mejia
Sell it in one tweet:
11. Radiohead, Amnesiac (Parlophone, 2001)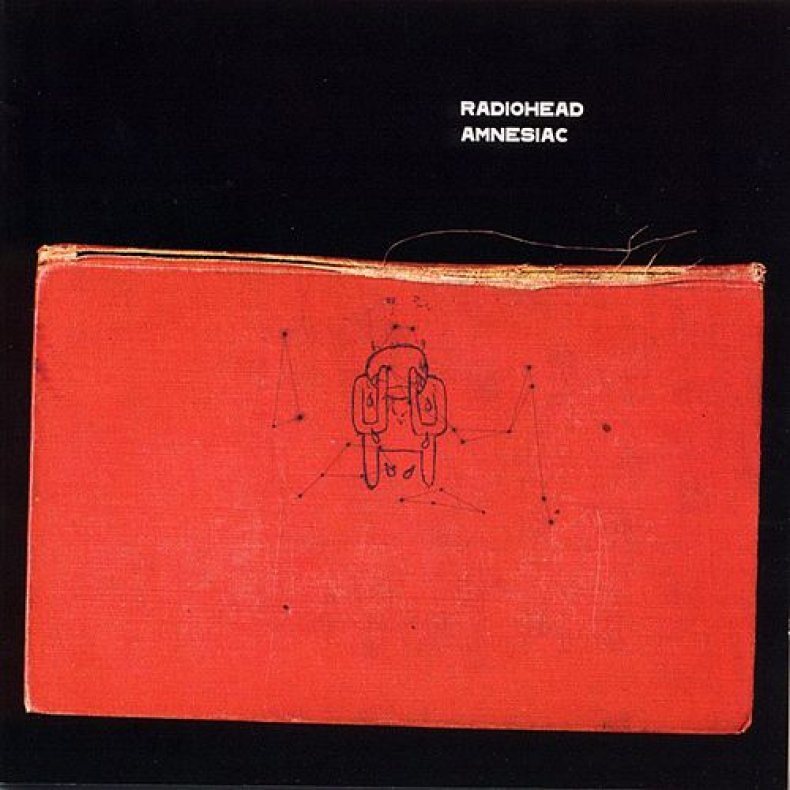 Any Radiohead album could have been on this list, but Amnesiac might best suit listeners with a surplus of snow, time and empty headspace. The endless echo of Thom Yorke's voice laid over everything from melancholy funeral horns to skittering electronics to ominous, heavily struck piano chords makes up a swirling, 11-track universe that's the perfect refuge from the bleakness of winter. Either that, or it's the perfect way to connect with it. —Ryan Bort
Sell it in one tweet:
12. Sigur Rós, Ágætis Byrjun (Fat Cat/Smekkleysa, 1999)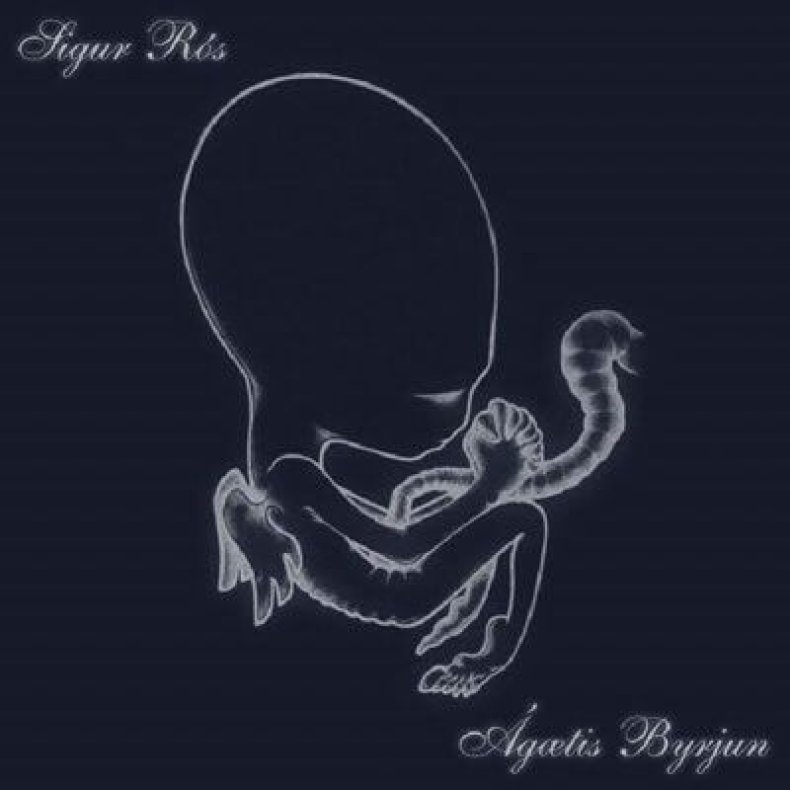 No country does desolation better than Iceland, and no band makes desolation as beautiful as Sigur Rós. As soon as snow begins to fall—specifically, those light, fluffy flakes that still seem hesitant to give themselves over to gravity—put on Ágætis Byrjun (or at least its second track, "Svenf-G-Englar"). You won't miss summer in the slightest. —Ryan Bort
Sell it in one tweet:
13. Elliott Smith, Elliott Smith (Kill Rock Stars, 1995)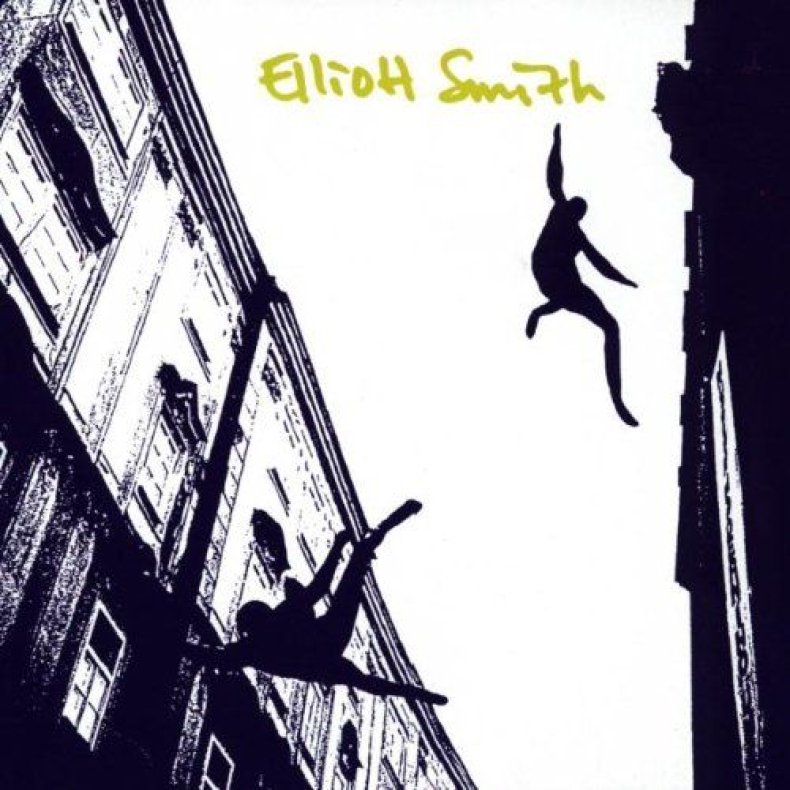 The mercurial and soft spoken singer-songwriter Elliott Smith wrote hordes of lonesome winter tunes before his untimely passing in 2003. Mr. Misery's second album is perhaps his most melancholic and bare-bones release, anchored with chilling numbers like "The White Lady Loves You More," the sparse finger-picked "Good to Go" and, of course, the saddest song that anyone on film ever shaved to, "Needle in the Hay." The album is a fantastic, if somber, listen for wallowing during winter's most unforgiving moments. Do so at your own risk: Tears are imminent here. But hey, it feels good to cry sometimes. —Paula Mejia
Sell it in one tweet:
14. Songs: Ohia, Didn't It Rain (Secretly Canadian, 2002)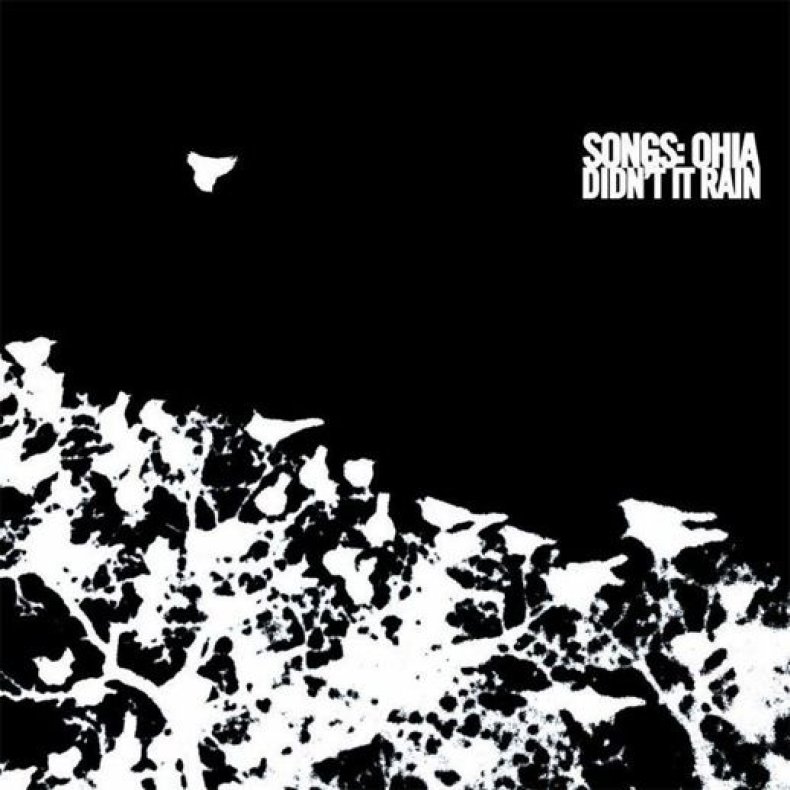 The late Jason Molina was a product of brutal Midwestern winters, and any one of his albums would make a perfect companion for a long, blustery drive across the heartland. Didn't It Rain might be Molina's starkest collection, full of plangent minor chords and haunting turns of phrases spun by one of music's most unsung tortured geniuses. As he drawls in the title track's opening lyrics: "No matter how dark the storm gets overhead / They say someone's watching from the calm at the edge / But what about us when we're down here in it / We've got to watch our own backs." —Ryan Bort
Sell it in one tweet:
15. Souled American, Around the Horn (Rough Trade, 1990)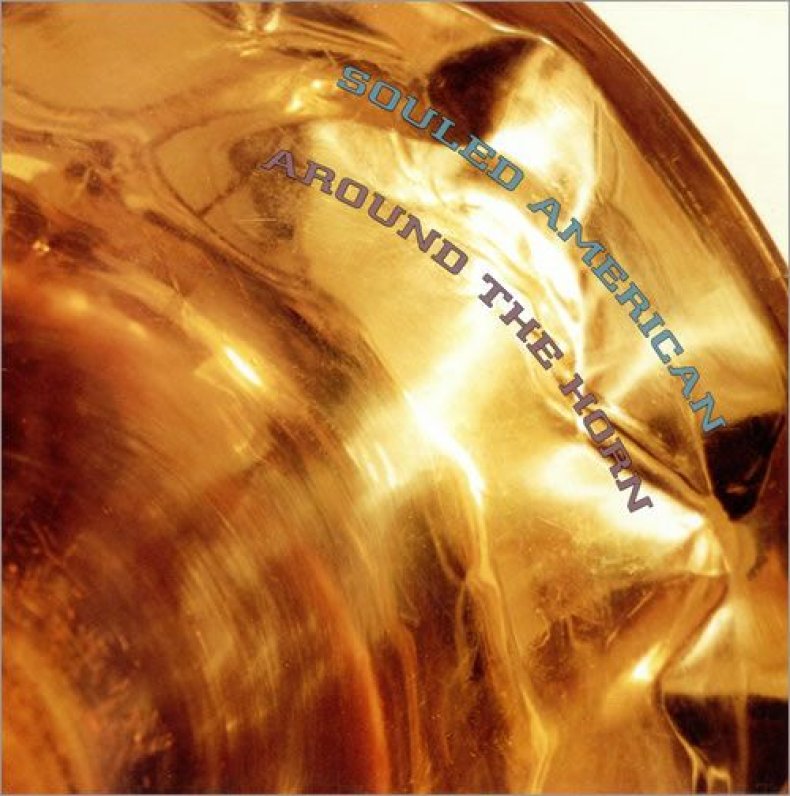 Souled American's legacy has all but vanished in the digital age, which is a bummer (the forgotten Illinois band's total absence from major streaming platforms probably doesn't help). They released six albums of odd, off-kilter country music in the late '80s and '90s, before alt-country became a marketing category, and then faded off into the unknown. 1990's Around the Horn sounds gentle and mangled in equal measure, with a small-town gothic touch. It contains utterly miserable love songs ("Rise Above It," "I Keep Holding Back the Tears"), jaunty instrumentals ("Durante's Hornpipe") and a characteristically strange cover of Little Feat's "Six Feet of Snow." Lowell George and Keith Godchaux wrote the latter song, but "Don't you know the ice and snow is sneaking through this boy's window / Don't you know how much I hate to be so cold and so alone?" is a pretty good summation of Souled American's seasonal aesthetic. —Zach Schonfeld
Sell it in one tweet:
16. Colin Stetson, New History Warfare Vol. 2: Judges (Constellation, 2011)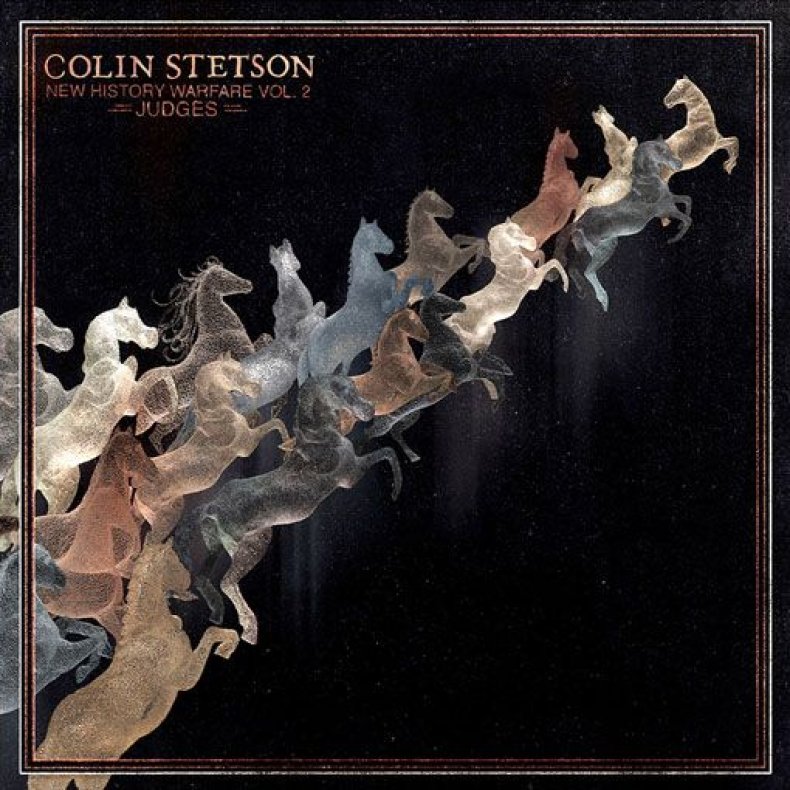 If Colin Stetson's music sounds all-encompassing, it might be because the multi-reedist and saxophonist has mastered a technique called circular breathing, which helps his alluring sound loops feel more urgent, even desperate—like trying to breathe normally during a February day in New York. In songs like "Judges," Stetson croons, wheezes and sighs, as though imitating winds whipping around your head, and welcome spoken-word interludes, like Laurie Anderson on "A Dream of Water" are sublime for a snowy stroll through the park. —Paula Mejia
Sell it in one tweet:
17. Tindersticks, Tindersticks [II] (London, 1995)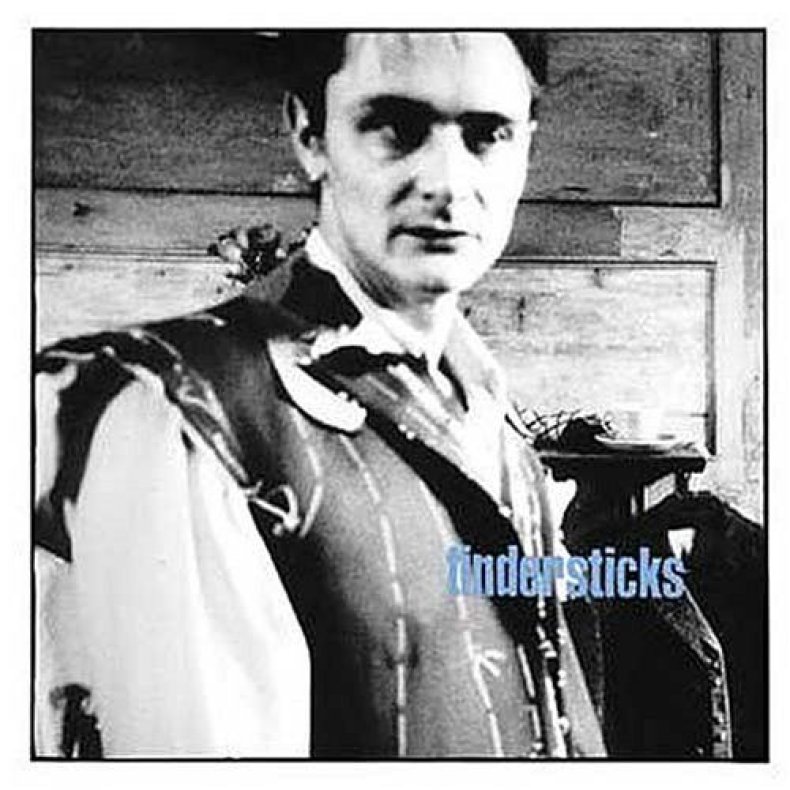 Every year during the bleakest stretches of winter I invariably slip into a Tindersticks binge, and while the British chamber pop group has many great albums to choose from, the second self-titled release is the gem. Let's count the reasons Tindersticks is an astoundingly good winter record: (1) It is unflinchingly dour, like seasonal affective disorder, but also quite beautiful, as winter scenery tends to be. (2) There is a song (and it is one of the best, stormiest Tindersticks songs) called "Snowy in F♯ Minor." (3) The scattered wintry imagery (stars likened to "Christmas tree lights in faraway window"; steam on the windows with "cold on the outside") is subtle but as vivid as Stuart Staples's best work. (4) "Cherry Blossoms," with its pattering piano and murmured, half-awake vocals, is the soundtrack for staring out an English window as snowflakes fall, thinking on your life's regrets. —Zach Schonfeld
Sell it in one tweet:
18. Tom Waits, Alice (ANTI-, 2002)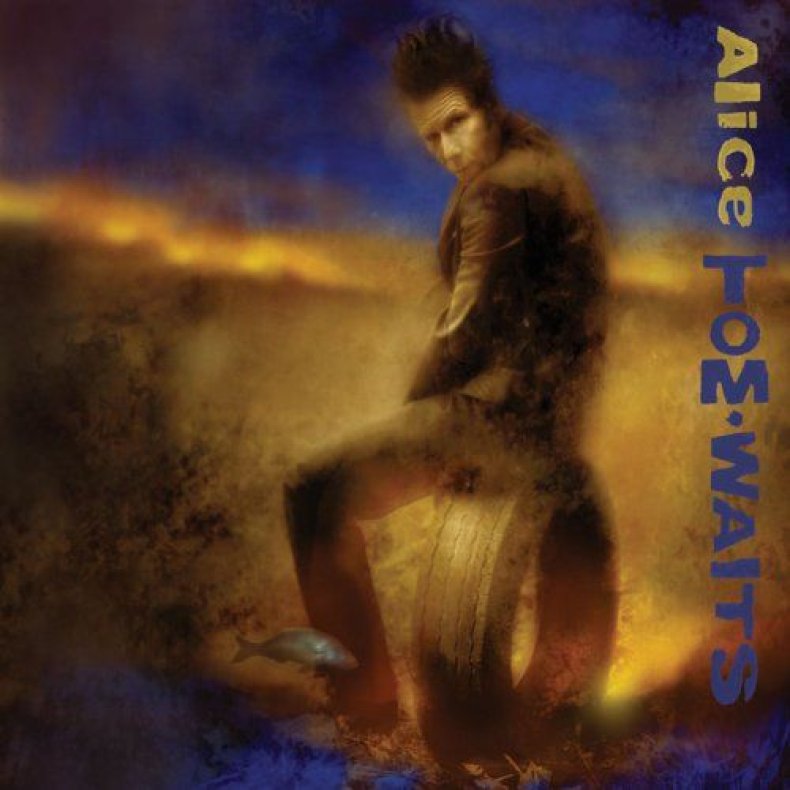 If you don't think Tom Waits can do pretty, listen to Alice. Sure, he snarls like a hell-beast on "Everything You Can Think" and babbles in some manic German-gibberish hybrid on "Kommienezuspadt." But he also conjures the jazziest, most delicate arrangements of his career, from trembling balladry ("I'm Still Here," "Flower's Grave") to drunken ragtimey shuffle ("Table Top Joe"). Inclement weather has long been an ancillary concern for Mr. Waits ("More Than Rain," "A Little Rain," "On a Foggy Night"). Here, he summons a shivery night in some rural dreamland: "It's dreamy weather we're on," the singer croons at the start of the gorgeous title track, imagining himself skating "along an icy pond with a frozen moon." Based on songs written for an Alice in Wonderland–inspired play, Alice at once sounds like nothing else in Waits's lengthy oeuvre and like nobody other than Waits. —Zach Schonfeld
Sell it in one tweet:
19. The Walkmen, You & Me (Gigantic, 2008)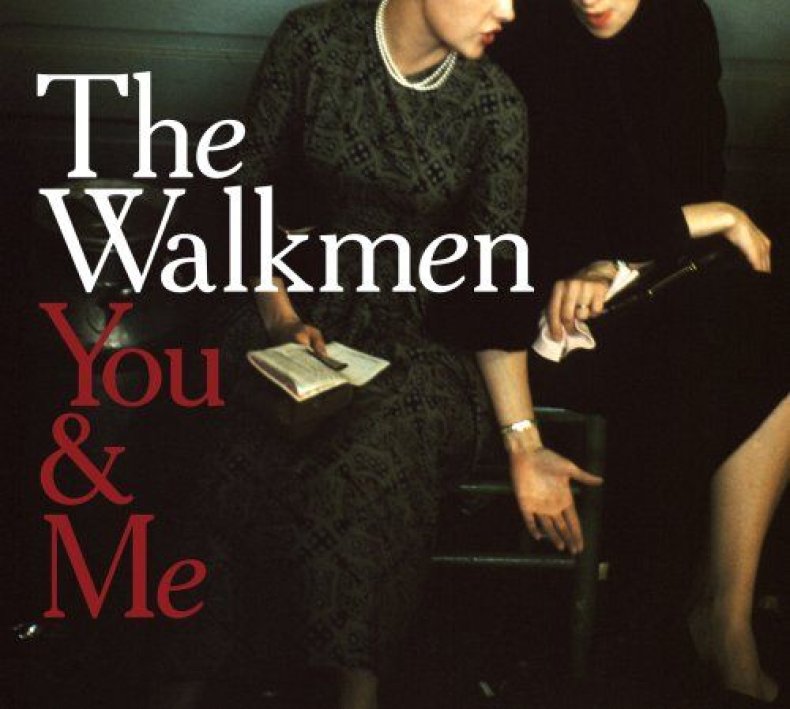 There was some debate about which album from The Walkmen to include. After all, 2004's Bows + Arrows was critically acclaimed and showed up on many best albums of the decade lists; plus it includes favorites like "The Rat" and "Little House of Savages," which are chilly in their own right. But we eventually settled on You & Me, the more underrated of the two, because it features one of the most dramatically beautiful end-of-December songs ever written, "In the New Year." It's about the cyclical nature of adulthood and facing the unanswerable with cautious hope, but even if you come for the messaging, you should stay for the cinematic yelling—without which no holiday is complete. —Cady Drell
Sell it in one tweet:
20. Widowspeak, Widowspeak (Captured Tracks, 2011)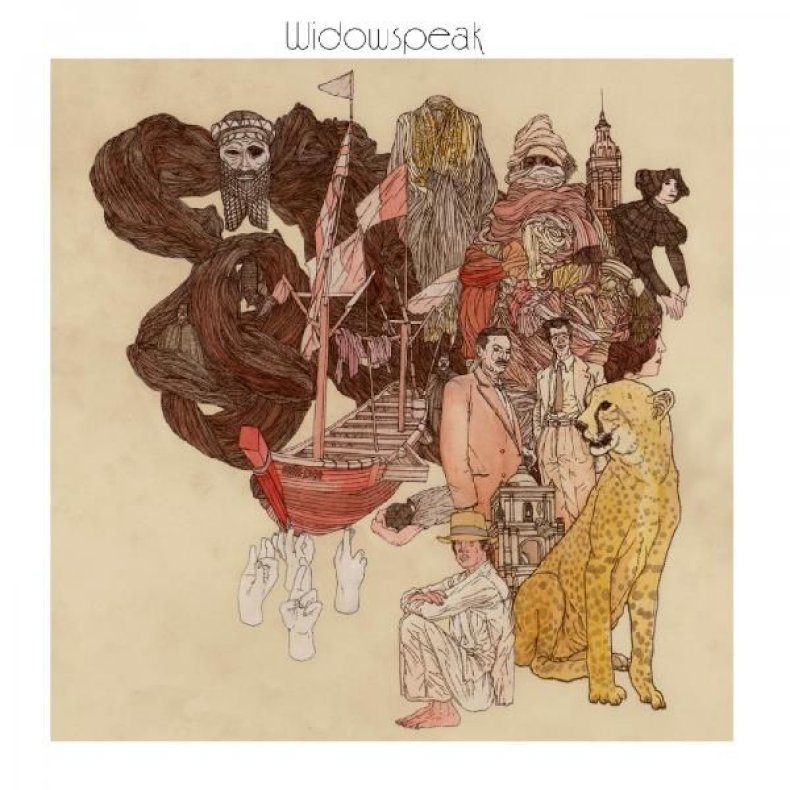 Widowspeak plunged headfirst into Hudson Valley Americana with its second album, Almanac, but the band's self-titled debut was far less indebted to a particular era of popular music. Widowspeak combines the gloomy, Western-tinged psychedelia of the members' hometown of Tacoma, Washington, with the haunting urban qualities of their new home in Brooklyn, New York to form a perfect soundtrack for the time of year when the days get shorter. —Ryan Bort
Sell it in one tweet: