Anti-Planned Parenthood Rallies, Counter-Protests to Be Held Across America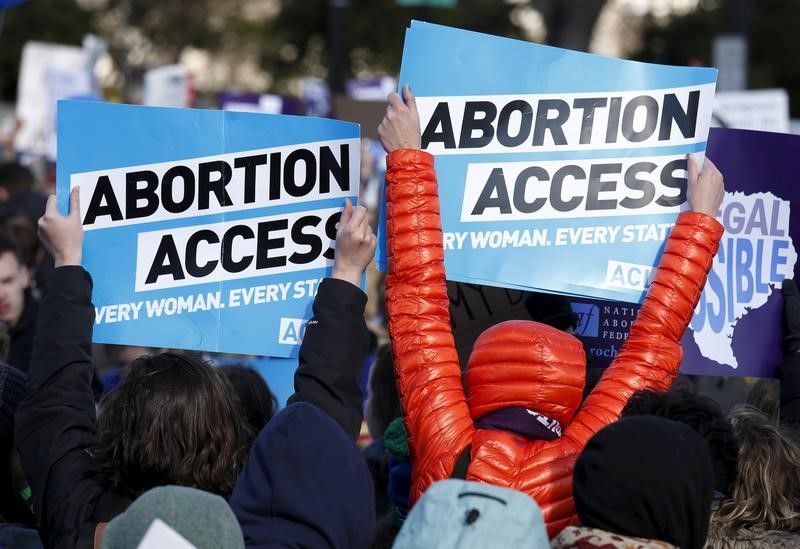 Rallies urging the defunding of Planned Parenthood are being held at clinics in more than 40 states on Saturday in another attempt to drum up support for restricting women's ability to have abortions in the United States. Counter-protests are also planned.
Amid a flurry of bills in state legislatures designed to make it more difficult for women to get abortions—and much harder for physicians to perform them—thousands of protesters will seek to push the government closer to defunding Planned Parenthood. For Americans abroad who feel the urge to take a stand against women's reproductive rights, there is also a planned Protest Planned Parenthood rally in London on Saturday.
Related: ACLU to challenge 'unconstitutional' Arkansas abortion law
The aim of the protest, according to its organizers, is to "call on Congress and President Trump to strip Planned Parenthood of all federal funding and reallocate those funds to health centers that help disadvantaged women without destroying human life through abortion." Protest Planned Parenthood organizers want to see "all current federal funding for Planned Parenthood…redirected to Federally Qualified Health Centers that do not perform abortions."
For more than 40 years, no federal funding has gone toward abortion in the U.S.—or, for that matter, abroad—except in cases of rape, incest or if the life of the woman is at risk. "Most of Planned Parenthood's federal funding is from Medicaid reimbursements for preventive care, and some is from Title X [the federal family planning program]," the organization says on its website. "There's no keep-Planned-Parenthood-running part of the federal budget."
While Planned Parenthood does perform abortions—according to its 2015 annual report, Planned Parenthood performed 323,999 abortions that year—the organization says the majority of its services involve preventative measures and routine women's health care, such as cervical cancer screenings, STD tests, contraception, breast exams and HIV testing. Planned Parenthood says only 3 percent of its services are abortions, although that is a widely contested figure.
"The people who are protesting are really missing the point," says Dr. Carrie Pierce, an abortion provider based in rural Oregon and a fellow with Physicians for Reproductive Health. Closing Planned Parenthood would make an increase in abortions more likely, she says, because the organization also provides contraception and standard women's health care.
"That is in no way good for health, that's in no way good for life," says Pierce. She adds that low-income women and women of color would be most affected by any Planned Parenthood defunding: "They see such a huge percentage of people who couldn't otherwise get care."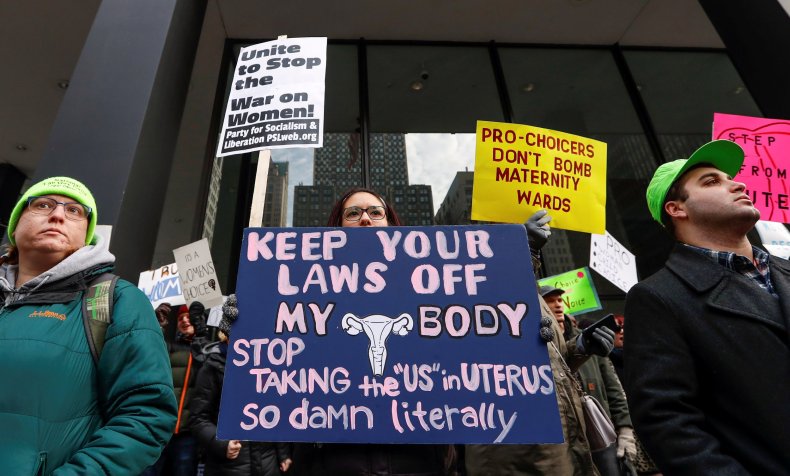 Abortion advocates say the recent raft of restrictive state-level abortion laws passed under the guise of protecting and promoting women's health have done quite the opposite, instead putting at greater risk women who need care and abortion providers like Pierce. In some states, it's now much easier to sue an abortion provider, while in others physicians have been required to acquire hospital-admitting privileges in order to continue their work.
Pierce, who has been performing abortions for about four years, used to provide the service at a small clinic in New Mexico, and she had to take precautions other doctors would likely never dream of. "I would not rent cars under my own name, wouldn't book hotels, wouldn't want anyone to know where I was staying," she says. Pierce says she would look under her car to make sure no one planted a bomb, and she once used chairs to build a barricade in front of her hotel room door after getting the feeling she was being followed.
"It's very much trying to make providers stop," Pierce says.
The nationwide protests are primarily sponsored by three groups: Citizens for a Pro-Life Society, Created Equal and the Pro-Life Action League. Co-sponsors include a number of Christian organizations, as well as the anti-LGBT Family Research Council, which has been deemed a hate group by the Southern Poverty Law Center. There is also no doubt that the movement is tied to the religious right: The Protest Planned Parenthood website's guide for how to promote the event suggests first informing people through church bulletins. Another co-sponsor of the rally, Survivors of the Abortion Holocaust, promotes sexual abstinence and states on its website: "We believe sex was designed by God for marriage. We believe that to prevent unanticipated pregnancies people should behave responsibly by practicing sexual purity until marriage."
Yet, just as the anti-abortion movement has been spurred on by support in the state and federal governments, abortion rights activists feel emboldened after last month's Women's Marches, says Jen Roesch, an organizer at NYC For Abortion Rights, which is planning one of two counter-protests in New York City on Saturday. Roesch points to a video by one of the Protest Planned Parenthood organizers that said the Women's March was a "wake-up call" to the anti-abortion movement.
"The anti-choice movement smells blood. They realize they have a friend in the White House, they have friends who control both houses of Congress. They see this as their moment to go on the offensive," says Roesch. "It's an emergency moment for the abortion rights movement to respond much more aggressively than we have."
Roesch says the abortion rights movement needs to dramatically change its strategy to keep up with the gains made by anti-abortion advocates over the past several years. The movement hasn't done enough to reduce the idea that an abortion is a shameful, deeply upsetting and crisis-ridden event; instead, says Roesch, abortion should be seen as a normal medical procedure that women of all ages, races and backgrounds undergo, including women who already have children.
"For the last 45 years, we've had legal abortion even though it's been chipped away at," says Roesch. "The reality of what it means to ban abortion has also receded for people."
The counter-protest Roesch is helping to organize begins at 9 a.m. on Saturday outside Planned Parenthood's clinic on Bleecker Street in Manhattan. The goal is "to vastly outnumber [Protest Planned Parenthood demonstrators] and drive them away," she says. Because Planned Parenthood has discouraged counter-protests, fearing for the well-being of its patients, a separate 11 a.m. rally will take place in Washington Square Park.
"Our goal should not be a stand-off," says Roesch. "I think our goal should be total victory."