Cases of COVID-19 are surging in every state across the U.S., owing to stagnate vaccination rates and the rise of mutations like the Delta variant. Amongst all these surges, Florida and Texas are leading the nation in case numbers for the past week, according to data from the Centers for Disease Control and Prevention [CDC].
Florida, which outlets like the Palm Beach Press have labeled the "epicenter" of the current COVID-19 resurgence, leads Texas by a wide margin in case numbers for the last seven days, at 73,181. That puts the Sunshine State at 340.7 cases per 100,000 residents, landing in the CDC's most severe category for cases-by-population.
Texas, meanwhile, has seen 31,521 new cases in the last weeks. Given its considerably larger population relative to Florida, it is only in the second-to-most severe cases-by-population category, with 108.7 cases per 100,000 residents.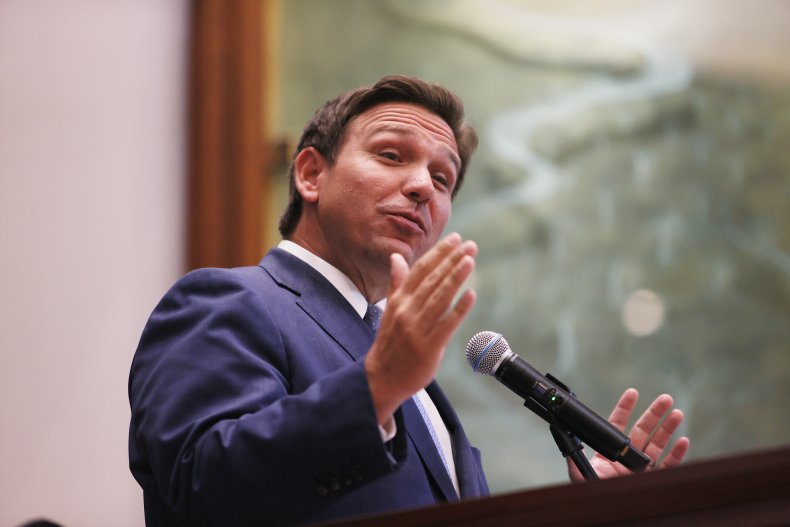 California trails both states with the third most cases in the last week, 27,650. That is roughly 70 cases per 100,000 residents. This puts California in the CDC category below Texas. Louisiana and Arkansas trail the Sunshine State with 16,898 and 16,518 cases in the last week, respectively.
Alongside Florida in the CDC's most severe category for cases-by-population are Alabama, Alaska, Arkansas, Louisiana, Mississippi, Missouri, Nevada and Oklahoma. All of the states are known for their relatively conservative-leaning populations.
The only states in the CDC's least severe category at present are New Hampshire, South Dakota, and Vermont, states known for sparse populations and, in Vermont's case, liberal-leaning populations.
Notably, Arkansas and Florida are the only states where every county meets the CDC's standards for "high" community transmission rates. Louisiana is close behind in this regard, save for Claiborne Parish County along the northern border with Arkansas, which is classified as having only "substantial" community transmission.
Arkansas and Florida have also seen a notable shift from their Republican governors toward vaccine advocacy in recent days, a trend also seen with other GOP lawmakers and media personalities.
"I think that's simply the nature of different views of government," Arkansas Gov. Asa Hutchinson said a recent interview. "We've got to overcome that mistrust because it—Republicans, Democrats, we all suffer the same consequence if the Delta variant hits us and we're not vaccinated."
"If you are vaccinated, fully vaccinated, the chances of you getting seriously ill or dying from COVID is effectively zero," Florida Gov. Ron DeSantis said during a recent press conference. "If you look at the people being admitted to hospitals, over 95 percent of them are either not fully vaccinated or not vaccinated. And so these vaccines are saving lives."
About the writer
Thomas Kika is a Newsweek weekend reporter based in upstate New York. His focus is reporting on crime and national politics. In the past, he has also focused on things like business, technology, and popular culture. Thomas joined Newsweek in 2021 and previously worked at the International Business Times. He is a graduate of the University at Albany. You can get in touch with Thomas by emailing t.kika@newsweek.com. Languages: English.