Demi Lovato Finally Breaks Her Silence After a Suspected Overdose Last Month
Demi Lovato has finally spoken out about the suspected drug overdose that left her hospitalized last month.
The 25-year-old singer took to Instagram on Sunday to share an update with her 70 million followers.
"I have always been transparent about my journey with addiction," she wrote. "This illness is not something that... fades with time. It is something I must continue to overcome."
Lovato then thanked God for "keeping me alive and well" and the staff at Cedars-Sinai for taking care of her.
"I now need time to heal and focus on my sobriety and road to recover," Lovato continued. "The love you have all shown me will never be forgotten and I look forward to the day where I can say I came out on the other side. I will keep fighting."
On July 26, Lovato was hospitalised after she reportedly suffered from an apparent heroin overdose at her house in Hollywood Hills. Following the incident, Lovato was taken to a Los Angeles area hospital for treatment.
A statement from her family at the time confirmed that Lovato was "awake and with her family who want to express thanks to everyone for the love, prayers and support."
According to TMZ, law enforcement officers revealed that Lovato was treated with Narcan, an emergency medication administered to people suffering from overdose.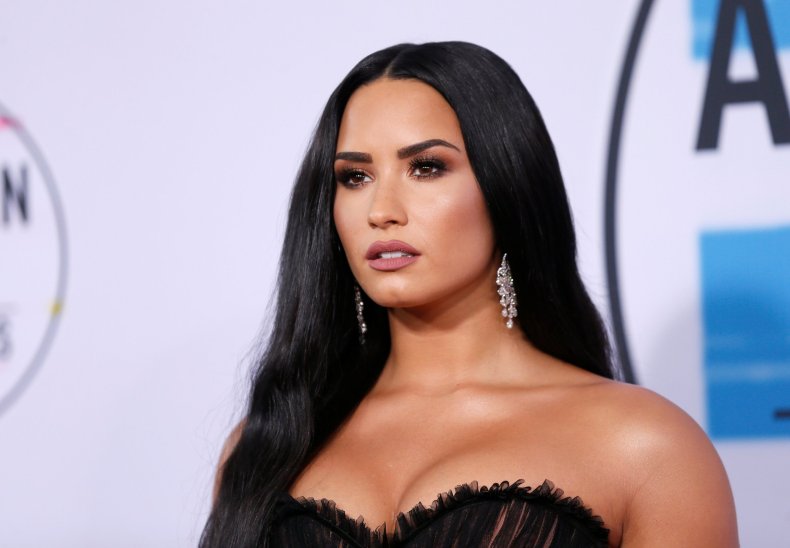 Lovato has opened up candidly with her fans about her mental health struggles in previous social media posts, where she detailed her struggles with drug addiction, bipolar and eating disorders.
In March, the singer revealed that she had been sober for six years. "Just officially turned 6 years sober," Lovato wrote on Twitter. "So grateful for another year of joy, health and happiness. It IS possible."
However, only months later, in June, the singer spoke of abandoning her attempts at sobriety in her new song "Sober."
"Momma, I'm so sorry, I'm not sober anymore. And daddy, please forgive me for the drinks spilled on the floor," Lovato sings in the track. "To the ones who never left me. We've been down this road before. I'm so sorry, I'm not sober anymore."
Lovato reportedly first checked into rehab in September 2010, while on tour with the Jonas Brothers. After she punched one of her backup dancers, Alex Welch, the former Disney star decided to seek treatment for "emotional and physical" issues, reported CNN.