Democracy in Egypt: Five Years After the Military Coup, Opposition Has Been Silenced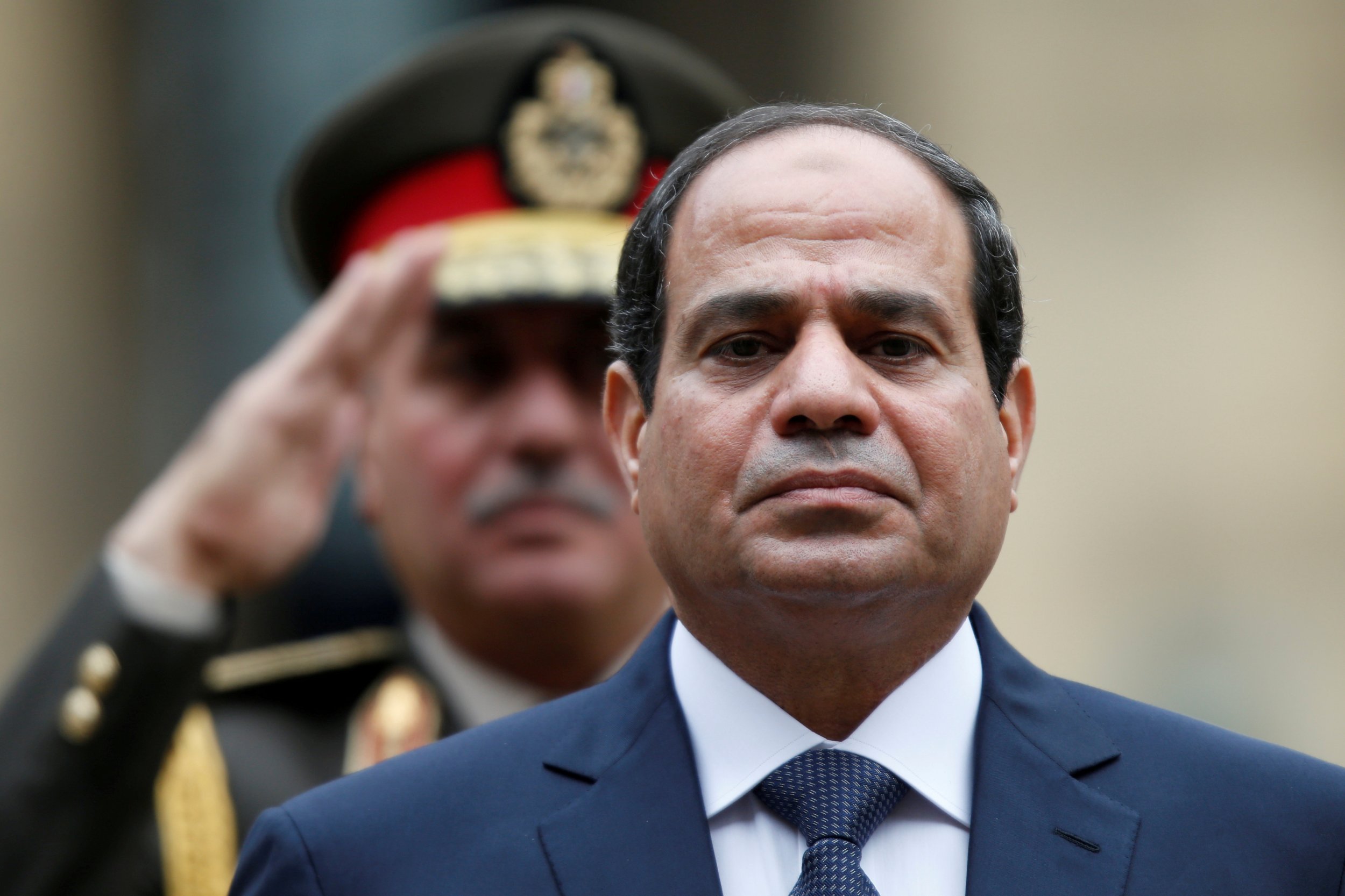 The Egyptian Revolution was arguably the most significant event of the Arab Spring. After 30 years in control, Hosni Mubarak was forced from power within just 18 days by millions of Egyptians rallying against dictatorship.
The demonstrations that deposed Mubarak were driven by people of all backgrounds and political beliefs. The strongman gone, Egypt turned its attention to succession—and to the transition from decades of authoritarianism to a free democracy. Of the varied opposition groups, the Muslim Brotherhood and its Egyptian Freedom and Justice Party (FJP) were best placed to take power.
The party won the most seats in the 2011 parliamentary elections and the presidency through Mohammed Morsi in 2012. His election marked the high water mark of the Muslim Brotherhood's political achievements. But within two years, conflict between the Brotherhood, the country's other parties and the powerful military establishment created mass unrest.
The army stepped in, and within a year of taking office Morsi had been toppled. Mass arrests and massacres followed as the Brotherhood was driven underground and criminalized. Its spiritual and political leaders—including Morsi—were imprisoned and sentenced to death or multiple life sentences. A lucky handful escaped capture to begin a life of exile, far from their homeland and the corridors of power they so briefly controlled. The Brotherhood's decline reflects that of multi-party democracy in Egypt.
Five years on from the coup, the military government—led by general-turned-president Abdel Fattah el-Sisi—has established a firm grip on the nation and silenced all opposition. In this year's presidential elections, Sisi won 97 percent of the vote.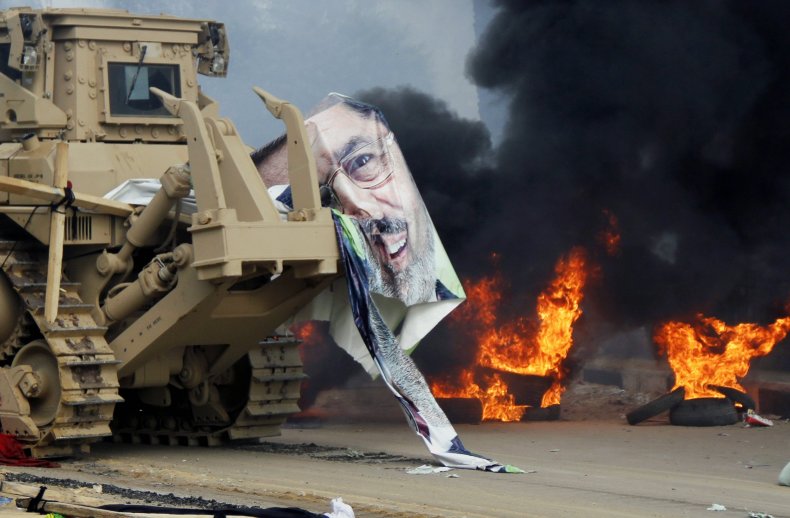 A movement without function
Yehia Hamed—the former investment minister for the FJP government—told Newsweek that the coup, and subsequent crackdown, threw the organization into disarray. "I don't believe that the Muslim Brotherhood is functional in the way that it used to be," he said, speaking from exile in Istanbul. Though there is no established leadership, "you will find people here and there who belong to the organization and its school of thought." These members are trying to maintain momentum for the movement, but the Brotherhood's operational strength has collapsed.
Hamed was forced to flee Egypt when the security services started watching his house, preparing to arrest him. The only visa he had at the time was for Turkey, so he headed for Istanbul. At one point he even had to walk across the desert to escape arrest. Though his family have now been able to join him in Turkey, he still dreams of returning to Egypt.
From the senior leadership down to ordinary cadres, the Brotherhood's members were labelled terrorists and pushed underground. "The first line, second line, third line, fourth line...have all been tracked down," he explained. Chloe Teevan, a Middle East and North Africa program coordinator for the European Council on Foreign Relations, told Newsweek that the Brotherhood's tough situation is unlikely to improve any time soon. For the regime, the group is "still seen as this huge threat," which is reflected in its harsh repression under the Sisi administration. "There really is the sentiment that this is an existential threat to Egypt, to his regime, and I don't really see him becoming softer on them or seeing them as less of a threat," Teevan explained.
While repression has historically forged a unified front within the Brotherhood, now it has caused fragmentation. The senior leadership are in jail or abroad. Those who remain are split between caution and compromise with the government and younger, more revolutionary members who want to take on the regime. Besieged from without and disjointed within, the Brotherhood is crippled.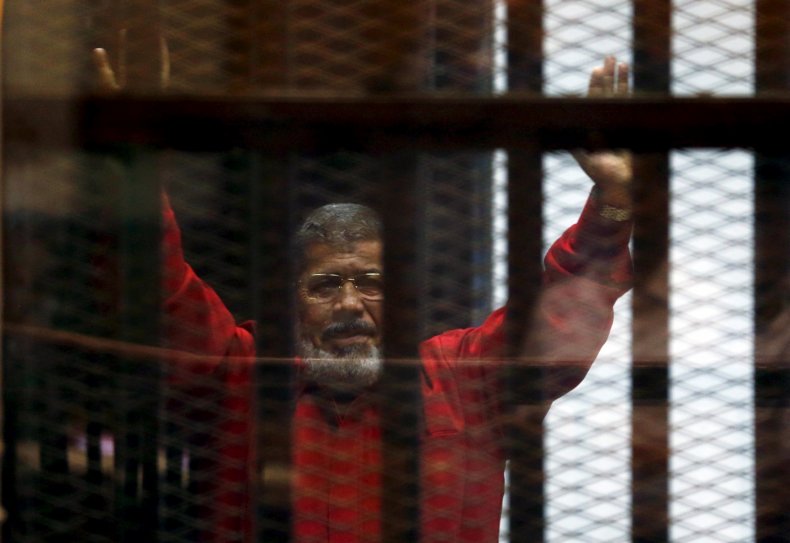 A lost revolution?
Sisi has been emboldened by the region's shifting geopolitics. Though the paradigm among Middle Eastern governments has traditionally been split on support for the movement, the weight of opinion now seems to be with the anti-Brotherhood camp. In recent months, the Saudi Crown Prince Mohammed Bin Salman has been purging Brotherhood-aligned academics, while Qatar—traditionally a prominent source of support for the group—is being isolated by its neighbors. As Sisi aligns himself with the emerging Israeli-Saudi-American axis, external support gives him a freer hand at home.
But Hamed believes Sisi's control is not as firm as it looks. "There is still a revolution going on," he said, "it's bubbling underwater and it's coming out." Though there is no real opposition to Sisi's government, dire economic conditions in Egypt have left many of its citizens resentful and desperate as they stand in long lines for fuel and face ever-inflating prices for food. Last month, the government announced price increases of 45 percent for drinking water and 26 percent for electricity. More increases are likely to follow.
The government has accepted a $12 billion loan from the International Monetary Fund in a bid solidify its foundations, but the economy continues to splutter. Unemployment is around 12 percent and inflation hit a record high of 33 percent last year.
"If things get really bad in terms of food shortages or people feeling they can't make ends meet, I could see it breaking out into riots or violence," Teevan said. But no matter how angry Egyptians are, "there is nobody to actually lead the opposition," Teevan noted "It's very difficult to see where an alternative would actually come from if not within the army." And even then, as was the case for Safi Hafez Anan, a challenger from within the establishment still faces an uphill battle.
With the Brotherhood effectively vanquished, Sisi is turning towards other dissidents . Liberals, leftists and NGO workers are now in his crosshairs, including some who once supported the military government. Sisi is preparing to change the constitution to allow himself a third term as president, and he is clearly the way of anyone who might try to block him.
"It has very much gotten together and tougher to imagine a positive outlook for Egypt," Teevan told Newsweek.