Democrat Wants Donald Trump's Pardoning Power Limited by Constitutional Amendment
Democratic Congressman Steve Cohen of Tennessee told Newsweek Thursday that he plans to reintroduce a constitutional amendment during the new session of Congress in January that would curb a president's pardon powers.
The amendment, originally filed by Cohen in October 2017, seeks to no longer allow the president the power to pardon himself, his direct family, his indirect family, any current or former member of the president's administration and any current or former member of the president's presidential campaign who was paid.
The language and intent of the bill take aim at preventing President Donald Trump from pardoning any of his family members or in-laws who may find themselves entangled in special counsel Robert Mueller's investigation. So far, none of them have, despite rumors and concerns that the president's eldest son, Donald Trump Jr., could at some point be indicted.
The president's former campaign manager, Paul Manafort, his former personal attorney, Michael Cohen, his former national security adviser, Michael Flynn, and his former foreign policy adviser, George Papadopoulos, have all plead guilty or been convicted as part of Mueller's probe into 2016 Russian election interference. Former Trump campaign adviser Roger Stone is reportedly in plea negotiations with Mueller.
Cohen's decision to reintroduce the amendment comes as Trump suggested in an interview with the New York Post on Wednesday that pardoning Manafort was not "off the table."
"You shouldn't give anybody unlimited pardon power," Cohen said. "Our Founding Fathers never in their wildest dreams could have imagined the Trump family."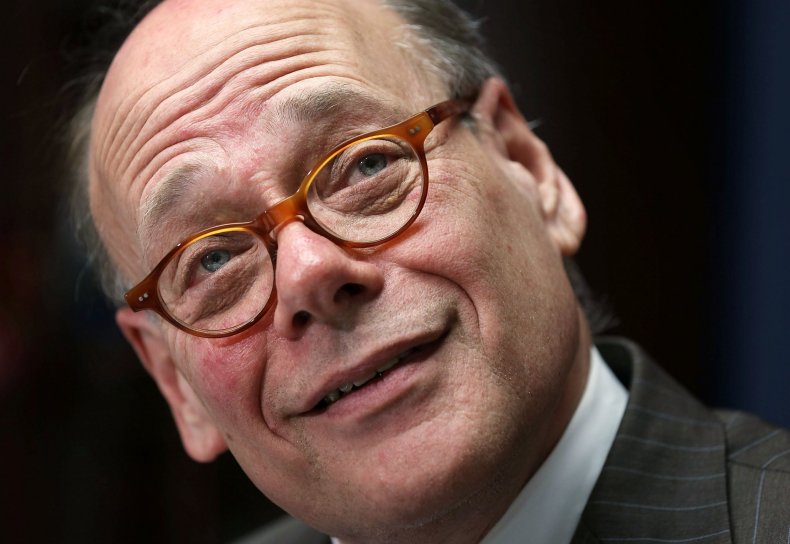 Manafort was convicted in August on eight charges involving tax fraud, bank fraud and hiding foreign bank accounts. He struck a plea deal with Mueller in September before facing a second trial for additional charges.
Trump's refusal to take a pardon "off the table" came after Mueller's team alleged Monday night that the former campaign chief had repeatedly lied to federal investigators, bringing an end to his plea deal that required full cooperation. On Tuesday, a New York Times report revealed that Manafort had been providing information to Trump's lawyers about his client's ongoing discussions and cooperation with Mueller.
It was a "possibility," Cohen said, "that Manafort never intended to cooperate" and was instead planning to provide inside information to Trump.
Democratic Representatives Jerry Nadler of New York, the incoming chairman of the House Judiciary Committee, and Sheila Jackson Lee, also on the committee, told Newsweek Thursday that a pardon of Manafort could be obstruction of justice and would likely lead to a congressional investigation. They did not say it would be grounds for impeachment.
Cohen is also on the Judiciary Committee and would be involved in a congressional investigation.
For Cohen's amendment to pass, however, the bill would have to overcome multiple hurdles. It would need to pass with a two-thirds majority vote in both the House and Senate and be ratified by three-fourths of state legislatures at a constitutional convention, which would need to be called by two-thirds of state legislatures. In a GOP-controlled Senate and with Republicans controlling the majority of state legislatures and governors' mansions, it's next to impossible.
When asked about the plausibility of such an amendment passing, Cohen said: "I put out things that are right."
Correction: This story incorrectly stated earlier that a three-fourths majority was needed in Congress to amend the Constitution rather than a two-thirds majority. A three-fourths majority is needed by the state legislatures.