Democrat Lujan to Return From Stroke in Time for Senate Supreme Court Vote
New Mexican Democratic Senator Ben Ray Luján will return to the Senate within a few weeks after suffering a stroke in January—in time to vote on President Joe Biden's Supreme Court pick, he announced Sunday.
Because the Senate is evenly divided between Democrat and Republicans, his absence created a 49-50 split, with Republicans having a majority. If out of the Senate long enough, his vacancy could threaten Biden's Supreme Court nominee.
On Twitter, the senator posted a video to update everyone on his condition where he said he expects to make a full recovery.
"I'm going to walk out of here, I'm going to beat this, and I'm going to be stronger once I come out," he said.
He is currently being treated at the University of New Mexico Hospital. Once he is released, he will be sent to an impatient rehabilitation facility to "conclude" his recovery, which will take a few more weeks, he added.
"Now I'm proud to report, then I'll be back on the floor of the United States Senate in just a few short weeks to vote on important legislation and to consider a Supreme Court nominee," Luján said.
He reassured that "New Mexicans can know they will have a voice and a vote through this process."
Dr. Michel Torbey, medical director of the Comprehensive Stroke Center at the University of New Mexico Hopital, said the senator suffered a stroke in his cerebellum—the part of the brain that controls balance—and commended the senator for acting quickly.
Luján's absence already impacted some other confirmations. The Senate Commerce Committee, of which he is a member, postponed votes planned for earlier in February on nominees to the Federal Trade Commission, the Federal Communications Commission and the Consumer Product Safety Commission.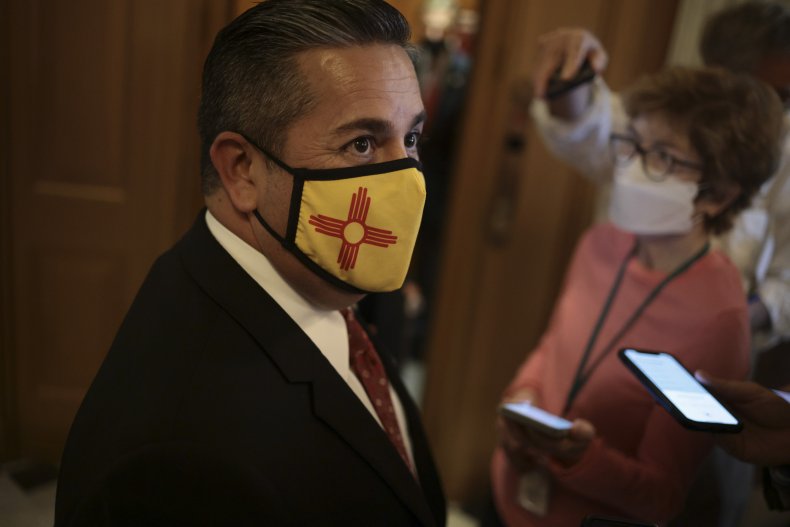 His office has faced some criticism for a lack of transparency surrounding his health—his office only announced that he had a stroke several days after it occurred. The Foundation for Open Government urged his office to release more information, according to The Santa Fe New Mexican.
Supreme Court Justice Stephen Breyer announced in January that he intends to retire at the end of the current Supreme Court term, opening up a spot for Biden to nominate a younger justice who could serve on court for decades.
The president said he plans to make a nomination by the end of February. He has also pledged to nominate the first Black woman to serve on the Supreme Court, fulfilling a campaign promise.
Newsweek reached out to Luján's office for comment Sunday. This story will be updated with any response.