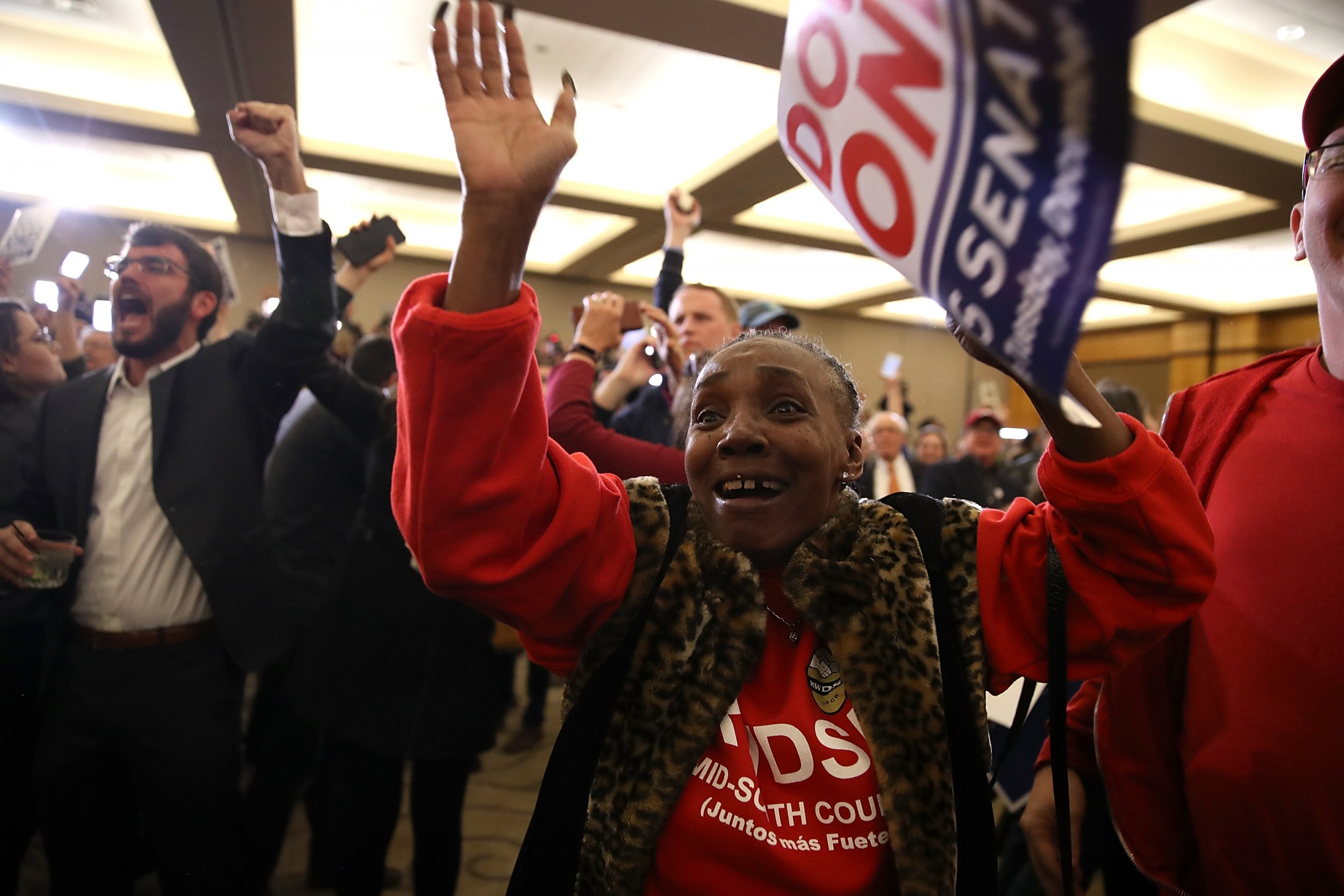 Democratic candidate Doug Jones has beaten his Republican opponent Roy Moore, making Jones the first member of his party to represent Alabama in the Senate in over 20 years—and Jones has black voters to thank, especially women.
His opponent, Moore, received the full endorsement of his party and President Donald Trump himself despite the former state judge facing accusations of inappropriate sexual conduct with multiple women, some of whom were underage at the time of the alleged incidents. Still, Moore was widely projected to win the match, and it was likely the backing of the black community that carried Jones through, despite its grievances against a party that may be leaning too heavily on a historic pillar of support.
Related: Alabama Senate Race Results Live Updates: Roy Moore, Doug Jones chase victory in crucial election
In a breakdown of Jones's votes, he received the votes of 98 percent of Alabama's black female voters (who represented 17 percent of total voters) and 93 percent of its black male voters (who represented 11 percent of total voters). In contrast, 63 percent of white female voters (who represented 31 percent of total voters) and 72 percent of white male voters (who represented 35 percent of total voters) went for Moore.
The figures show that black women voters came out nearly exclusively for Jones. As recently as September, however, a survey by the Black Women's Roundtable and Essence magazine portrayed a demographic that, although still largely believing in the Democratic Party, had lost a significant amount of faith after a year that saw Trump elected, beating the first female U.S. presidential candidate (a Democrat) and ousting the first black U.S. president (a Democrat).
"The belief that the Democratic Party best represents the interests of Black women has dropped significantly, from 85 percent to 74 percent. In fact, more Black women think that none of the political parties represent them, up to 21 percent from 13 percent in 2016," the report found.
Democracy in Color, an organization dedicated to making the Democratic party more inclusive for all races, especially African Americans, claimed the party had largely taken "African American voters for granted in 2016," causing a decline in turnout among the black electorate, according to its mid-year report in June. The group, founded by author Steve Phillips, criticized Democrats for allegedly not spending a dime on black voter mobilization until after Labor Day, running with an all-white ticket and pursuing a strategy that targeted Trump's temperament rather than his racially polarizing comments.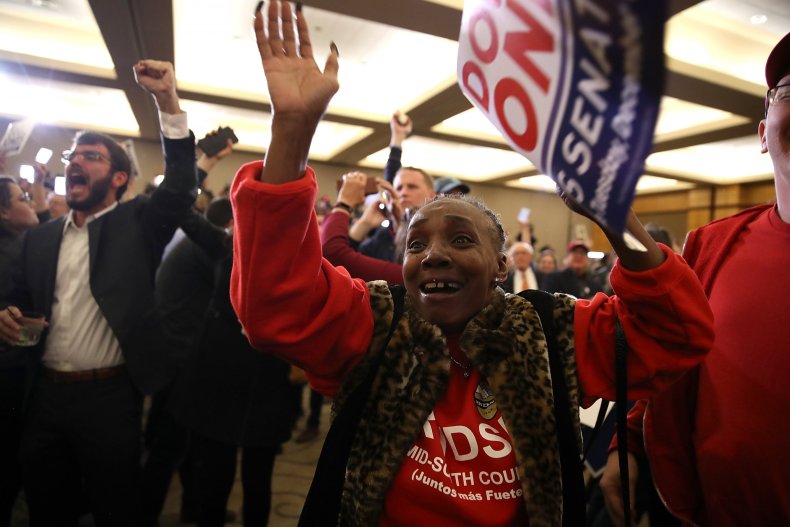 Despite his party's setbacks, Jones held sway over black voters in Tuesday night's election. Not only did Jones's opponent have his own history of controversial statements that drew accusations of racism, but Jones had a long relationship with the civil rights community. In 2001 and 2002, he successfully locked up two KKK members found guilty of their involvement in the deadly 1963 bombing of the 16th Street Baptist Church and was later celebrated in his own display at the Birmingham Civil Rights Institute, as the Los Angeles Times reported.
While at least one of Jones's ad campaigns targeting black voters was met with criticism among the community, his outreach efforts appeared to be largely welcomed at a time of heightened racial tensions in the country.
Still, a number of social media users celebrating Tuesday's results were also critical of the Democratic party and urged its politicians to do more to connect with black voters.
"Jones's victory may finally teach @TheDemocrats to stop chasing voters who are gone forever, and to focus on black turnout," journalist Jamil Smith tweeted.
"Dear Democratic Party, Read this chart. Stop ignoring black voters and acting like working-class white voters are the only path to victory," author and liberal commentator Sally Kohn tweeted, along with a chart breaking down black and white votes.
"If your take tomorrow doesn't include the fact that black voters showed up for Democrats *while* being systemically obstructed from access to the polls then you need to rewrite it," writer, poet and scholar Clint Smith tweeted.