Democrats Could Pick Up 20 House Seats, Most in Districts Trump Won in 2016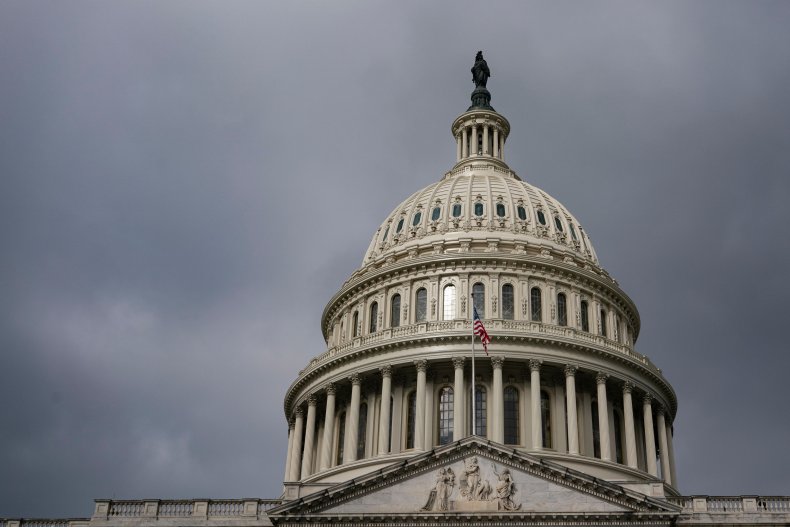 With little more than 100 days until the 2020 election, signs are starting to point to a Democratic landslide.
The Cook Political Report, a nonpartisan election forecaster, shifted 20 races in the lower chamber toward Democratic candidates on Friday. It's the first time this election cycle that Democrats have as good a chance of gaining seats as Republicans.
"I can't recall the last time we moved so many races at once, let alone in the same direction," tweeted David Wasserman, the author of the analysis and House editor for the independent online newsletter.
Republicans were expected to pick up more seats at the start of 2020, although analysts have always strongly anticipated that Democrats would keep their hold on the lower chamber.
Now, Democrats have at least a 50 percent chance of expanding their majority, Wasserman told Newsweek.
A majority of the rating changes—15 out of 20—occurred in districts President Donald Trump won in 2016, another sign that his declining poll numbers are threatening once-certain down-ballot races across the country.
While many of the contests in areas Trump carried in the last election cycle still lean toward Republican candidates, five of them have moved into either toss-up or leaning Democratic territory.
That includes Texas' 21st Congressional district, where Representative Chip Roy is facing a tough re-election campaign against Democrat Wendy Davis. The race is now considered a toss-up, despite the fact that Trump defeated Hillary Clinton there by double digits in 2016.
Democratic Party officials in Texas have set high goals for the 2020 election cycle, including winning their first statewide election in the red state in 26 years. They also have their eyes on electing Joe Biden in the presidential race and have targeted 22 state house districts and seven congressional districts.
Other House races in Trump districts that have become toss-ups are in Ohio, Indiana and Nebraska. In Pennsylvania, the race between Democratic incumbent Matt Cartwright and Republican Jim Bognet moved from toss-up to leaning Democratic.
"What we're seeing right now is an erosion of Republican strength in college-educated suburbs, an acceleration of the trend we saw in 2018," Wasserman said. "That puts additional Republican districts in jeopardy."
In 2018, Democrats won 40 seats to take back majority control in the House, a so-called "Blue Wave" in repudiation of Trump being elected to serve in the White House. The Democratic Congressional Campaign Committee, the fundraising arm for the lower chamber, is eyeing another 30 seats in red districts to flip in 2020, and the DCCC raised a record-best $39 million in the second quarter of 2020 to help them.
There are also multiple paths available for Democrats to flip the Senate this November. Election forecasters see the race for the chamber at a 50-50 standstill. In the second quarter, Democratic candidates outraised Republicans in 13 Senate races in Alaska, Arizona, Colorado, Georgia, Iowa, Kansas, Kentucky. Maine, Mississippi, Montana, North Carolina and South Carolina.
House Minority Leader Kevin McCarthy (R-CA) told Fox News on Thursday that he didn't think the Republican Party would have another opportunity to win an election if they lose both the presidential election and the race for Congress in 2020.
"They will change the rules of the game. How we vote, they will change," McCarthy said.