Democrats Criticize Barr for Allowing Investigations Into Unsubstantiated Voter Fraud
Republican congressional leaders on social media have refrained from commenting on Attorney General William Barr's recent approval to let federal prosecutors investigate yet-to-be-substantiated allegations of voter fraud that President Donald Trump says swung the presidential election in favor of his opponent, Democratic President-elect Joe Biden.
Democratic congressional leaders on social media, however, have been strident in their disapproval of Barr's decision.
In a Monday evening tweet, Democratic Massachusetts Senator Elizabeth Warren wrote, "Attorney General Bill Barr is a corrupt Trump henchman who should have been impeached months ago. If he cared one shred about our democracy, he'd be focused on the peaceful transition of power instead of doing the bidding of a wannabe dictator."
Democratic Californian Representative Ted Lieu wrote in a Monday evening tweet, "Dear @TheJusticeDept Bill Barr: There is no factual predicate for any mass voter fraud. How do we know? Because the@realDonaldTrump campaign still has not come up with credible allegations, and GOP Secretaries of State stand by the results. Stop ignoring the will of the people."
Democratic Massachusetts Representative Joe Kennedy III tweeted about Barr's move and about the resignation of Richard Pilger. Pilger was the U.S. Department of Justice (DOJ) Director of the Election Crimes Branch whose office oversees investigations into voter fraud. He resigned hours after Barr issued his authorization.
"Bill Barr needs to remember he answers to us, not the guy actively trying to undermine our democracy," Kennedy wrote, adding, "DOJ career officials now resigning. Another Secretary fired by tweet. An entire political party willing to damage our democracy out of fear of a man who lost. What a small, scared President we have had. Better days ahead."
Democratic Hawaiian Senator Mazie Hirono wrote in a Monday evening tweet, "Bill Barr disgraces his office again by acting like Trump's consigliere -- sending US Attys on a fishing expedition to legitimatize baseless conspiracy theories." She added, "Come Jan. 20, it will be a relief to have an AG who will uphold the rule of law on behalf of the American people."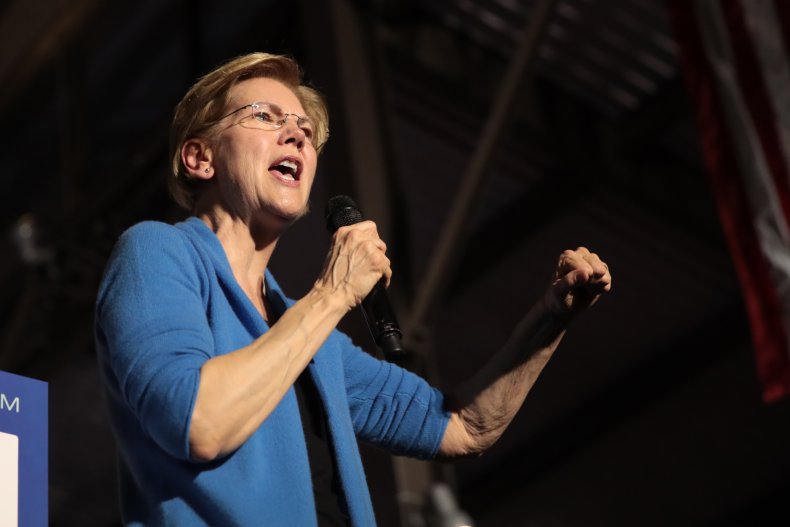 One Republican stood out on Monday evening for having tweeted about Barr's decision: Tennessean Senator Marsha Blackburn. She wrote, "Thank you, Attorney General Barr, for ensuring and upholding the integrity of our elections.
@TheJusticeDept."
Last Friday, 39 Republican members of Congress sent a letter to Barr asking, "What are you doing to ensure the integrity of the voting and counting process right now?" and "Will you commit to using all the resources at your disposal to ensure that only legal votes are being counted and being counted in a fully transparent manner immediately?"
In the weeks leading up to the presidential election, Barr repeatedly claimed that mail-in voting could lead to widespread voter fraud despite there being no evidence of such in the years that numerous states have allowed it.
Barr's authorization ignored a decades-old DOJ policy to keep law enforcement separate from committing actions that could affect an election's outcome, according to The New York Times. Barr sought to have investigators complete their work before each state certifies its final election results and ballot counts throughout November and December.