Richard Pilger, the U.S. Department of Justice (DOJ) Director of the Election Crimes Branch, has resigned following Attorney General William Barr's authorization earlier today for federal prosecutors to investigate allegations of voter fraud in the 2020 presidential election.
Pilger, whose office oversees investigations into voter fraud, reportedly tendered his resignation within hours of Barr's authorization, The New York Times reported.
"Having familiarized myself with the new policy and its ramifications... I must regretfully resign from my role as Director of the Election Crimes Branch," Pilger wrote in his resignation. He will continue working in the DOJ as a line prosecutor in the Public Integrity section prosecuting corruption cases.
The re-election campaign of Republican President Donald Trump and various Republican political leaders on the federal and state level have alleged that fraudulent ballots swung the contentious presidential race into the favor of Trump's opponent, Democratic President-elect Joe Biden. These allegations have yet to be substantiated,
Barr's authorization ignored a decades-old DOJ policy to keep law enforcement separate from committing actions that could affect an election's outcome, according to the Times. Barr sought to have investigators complete their work before each state certifies its final election results and ballot counts throughout November and December.
"Public knowledge of a criminal investigation could impact the adjudication of election litigation and contests in state courts. Accordingly, it is the general policy of the department not to conduct overt investigations," says the Justice Department's longstanding election guidelines for prosecutors.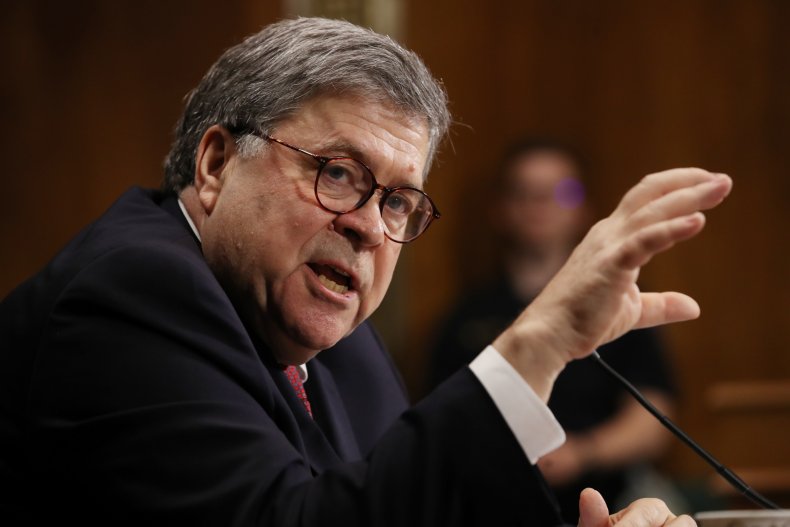 Last month, Barr lifted a DOJ prohibition on election fraud investigations occurring in the months before a national election, making it so that prosecutors could request permission to investigate directly from Barr instead of from a career prosecutor in the DOJ's Criminal Division.
In the past, the DOJ forbade such investigations until after the vote was certified.
On Sunday night, Trump's personal lawyer, Rudy Giuliani, tweeted that his team would "prove it all" in regards to "unlawful votes" in at least five key swing states. The Trump campaign has filed multiple lawsuits in different states alleging that invalid ballots were counted after Election Day and helped Biden win the election.
Months before a single vote was cast, Trump repeatedly said that the only way he would lose the 2020 election was if Democrats cheated. On September 27, Politico wrote that the Trump campaign had hired dozens of lawyers from three major law firms and recruited thousands of volunteer attorneys ready to contest election results in 17 key states considered vital to his re-election.
Newsweek contacted the Department of Justice for comment.