Trump Says 'We're Not Gonna Lose' The November Election 'Except if They Cheat'
President Donald Trump said the only way he will lose the election is if the Democrats cheat during in an impassioned speech to ultra loyalist supports at a rally in Virginia.
Addressing the crowd at Williamsburg International Airport in Newport News, Virginia, Trump warned the group to be vigilant and report anything suspicious with ballot papers as the only way they would lose the vote is if there was "mischief."
"We're going to win. We're not going to lose this except if they cheat that's the way I look at it. We can't let them cheat. Our country is at stake and it's true. Because these people will destroy our country," Trump told the crowd. "We can't let this happen and this is a scam and they know and the media knows it but the media doesn't want to cover it. They know exactly what's going to happen, so do I but the Democrats know better than all of us what's going to happen."
"So we can't let it and if you see anything you just have to report it. We're all watching, law enforcement are watching all over the place but it's very hard to watch, millions of ballots, very hard to watch," Trump said at the rally. "That's the only way we're going to lose if there's mischief and it'll have to be on a big scale."
Trump also said although he wanted a "friendly" transition, he said he did not think they should "be stupid" and transit knowing there had been "cheating".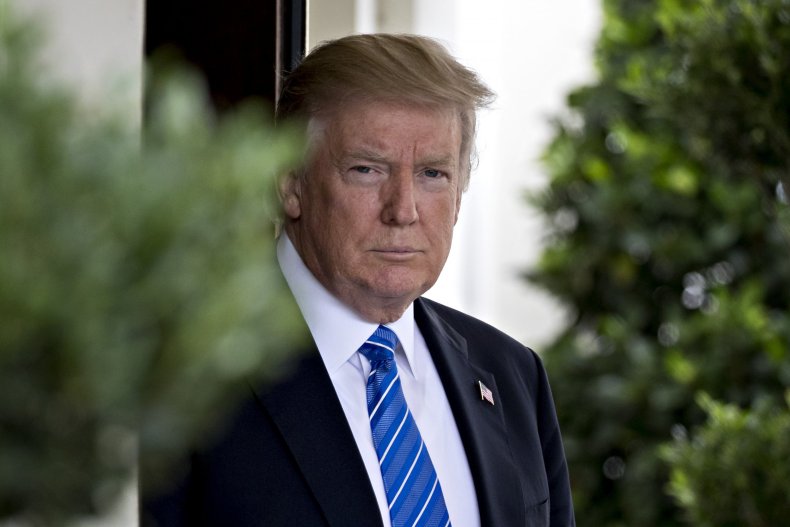 He said: "Be careful. And we do want a very friendly transition, but we don't want to be cheated and be stupid and say 'let's transit,' we'll go and do a transition and we know that there were thousands and thousands of ballots that made the difference through cheating. We're not going to stand for it.
Trump has repeatedly said he believes vote-by-mail ballots are riddled with fraud and in-person voting is best. Democrats have said Trump's repeated claims of voter fraud could backfire, with fewer Republicans voting.
Sen. Chris Murphy (D-Conn.) previously told Newsweek: "He's going to try to create as much of a cloud of suspicion around the election as possible, because he knows he can't win.
"He's probably shooting himself in the foot because our folks are going to come out and vote, come Hell or high water.
"It's going to be his supporters who are going to believe him that the election is maybe not going to be fair and free, and they may stay home."
Trump has previously voiced his opinion on vote-by-mail ballots in a series of tweets.
The President, a prolific user of the social media platform, warned of election "MAYHEM!!!" unless voters head to the polls in person—even amid a pandemic—and went so far as to suggest in a pair of tweets that the results may never be known.
Twitter flagged both of the posts for containing inaccurate information about elections, offering users a link to "learn how voting by mail is safe and secure."
Trump has previously also taken a swipe at the U.S. Postal Service (USPS) saying that it had previously lost 20 percent of mail-in ballots, describing universal mail-in voting as "catastrophic."
Speaking at a press conference last month, Trump repeatedly condemned mail-in voting while praising absentee voting.
"Again, absentee voting is great—I'm an absentee voter, because I requested, I got and then I sent in my vote. So that works out very well. That's what we've had. But now they want to send in millions and millions of ballots. And you see what's happening; they're being lost, they're being discarded, they're finding them in piles. It's going to be a catastrophe," Trump said.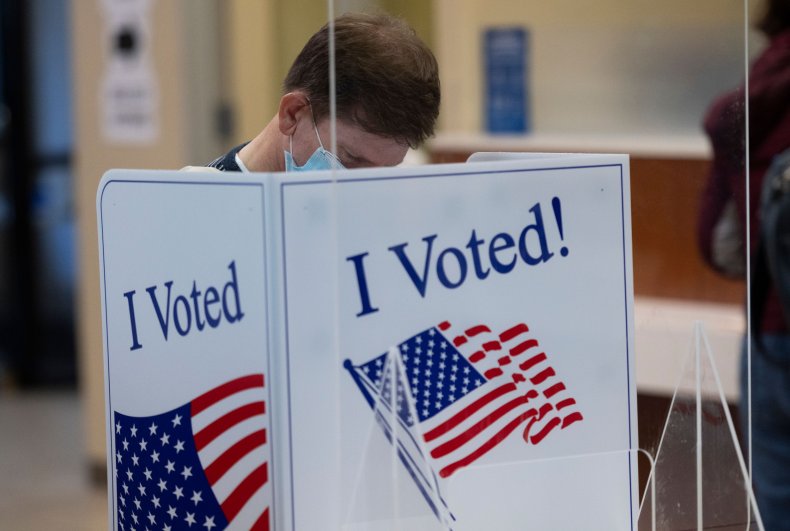 Just 10 states will automatically mail ballots to voters this year, some of which do that every year. Others are making an exception because of the pandemic. Two states—Colorado and Nevada—are battlegrounds for Trump and Democratic Presidential Nominee Joe Biden.
Election officials have showed little concern about potential fraud thanks to safeguards that are in place, such as a voter's mail-in ballot signature matching their voter registration signature on file.
Some experts have warned about the "red mirage" theory, in which Trump appears to win big on election night, only to lose in the coming days when the mail-in ballots are counted. But election expert Daniel Smith at the University of Florida has thrown cold water on the phenomenon.
He's previously told Newsweek that the results may actually be known faster, because most states begin counting absentee ballots before Election Day. An influx of mail-in votes could mean a larger swath of the electorate will be known immediately after the polls close.