2020 Fox News Town Halls Are OK With Nearly Two-Thirds of Democrat, Liberal Voters, Poll Indicates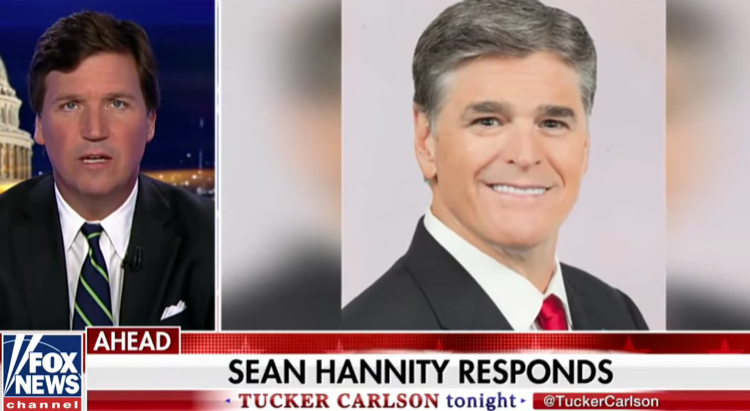 A solid majority of Democratic and liberal-leaning U.S. voters said it's fine for 2020 presidential candidates to appear on Fox News Channel despite several hopefuls and the Democratic National Committee outright rebuffing the cable news network.
Democratic candidates including Vermont Senator Bernie Sanders and South Bend, Indiana, Mayor Pete Buttigieg's controversial—but widely lauded—appearances at recent Fox News town halls drew the ire of many in the party who say liberals shouldn't validate a "hate-for-profit machine," as Elizabeth Warren labeled the network. But a Tuesday POLITICO/Morning Consult poll indicated that about two-thirds (64 percent) of Democrats said it's appropriate for 2020 candidates to appear on Fox News.
Additionally, 63 percent of self-identifying liberals in the poll said they are fine with candidates appearing on Fox News, with only 17 percent of Democrats calling it "inappropriate." Eighteen percent of liberals said they don't believe Democrats should appear on Fox News.
Despite the DNC's March announcement that they would shut Fox News out of all official primary debates, several candidates including Sanders, Buttigieg and Amy Klobuchar have all appeared at town halls. But Warren and California Senator Kamala Harris have declined invitations, with the Massachusetts senator refusing "to tell potential sponsors it's safe to buy ads on Fox."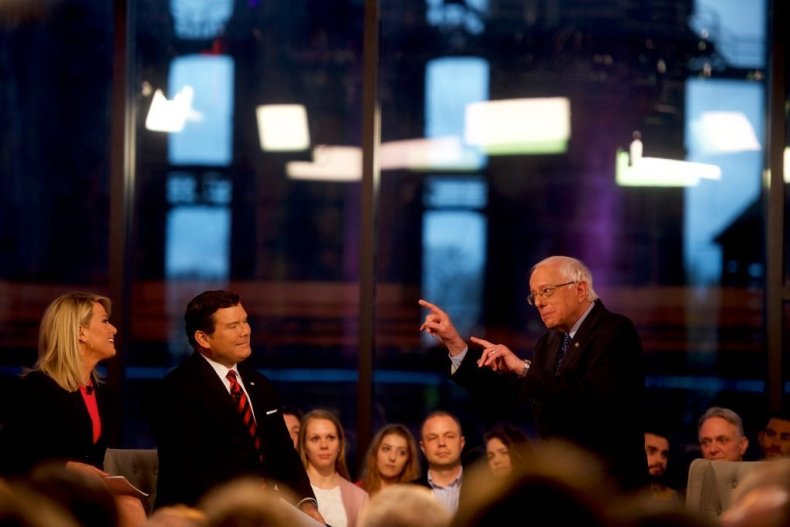 New York Senator Kirsten Gillibrand is set to appear at her own Fox News town hall on June 2.
Caught in the middle of the split is California Representative Eric Swalwell, who has appeared on several Fox News shows including Tucker Carlson's, but claims the network has not sent him an invitation for his own town hall.
"I would absolutely do a Fox town hall," Swalwell told CNN last week. "But they told us we can't have one, which is a little bit confusing to us because they have given them to people who are polling at the same place as us...I can only conclude that they are afraid to give me the opportunity."
Some other Democratic figures have gone even further in trying to shame candidates out of appearing at a Fox News town hall.
"Fox News is a corrupt enterprise," Joe Lockhart, former President Bill Clinton's press secretary from 1998 to 200o, told CNN's New Day on Monday. "I think it is not a journalism company...It's a company that was built by Roger Ailes in order to promote conservative Republican political ideas, and in prime time they spread the kind of disinformation that actually worked with the Russians to sow dissent in this country."
President Donald Trump has criticized the network for even having Democrats on the air at all. During Buttigieg's appearance, the mayor received a standing ovation that shocked host Chris Wallace and he used part of his time to specifically call out Carlson and Laura Ingraham. Speaking at a rally in Montoursville, Pennsylvania, Monday, Trump complained to the crowd, "What's going on with Fox, by the way? They're putting more Democrats on than you have Republicans."
"Something strange is going on at Fox, folks, Something very strange," he added as his supporters booed Fox News—a network he has long tried to divide and conquer from the Oval Office.
Buttigieg and Sanders have stated they are simply trying to reach out to moderate or right-leaning voters who may only hear the Fox News narratives about health care, Medicare-for-all or climate change. From a voter outreach standpoint, the Fox News town hall ratings have cruhsed those of competing networks such as CNN.