'Talk to a Good Lawyer': Democrats Threaten Legal Action Against a Trump National Emergency, GOP Dismayed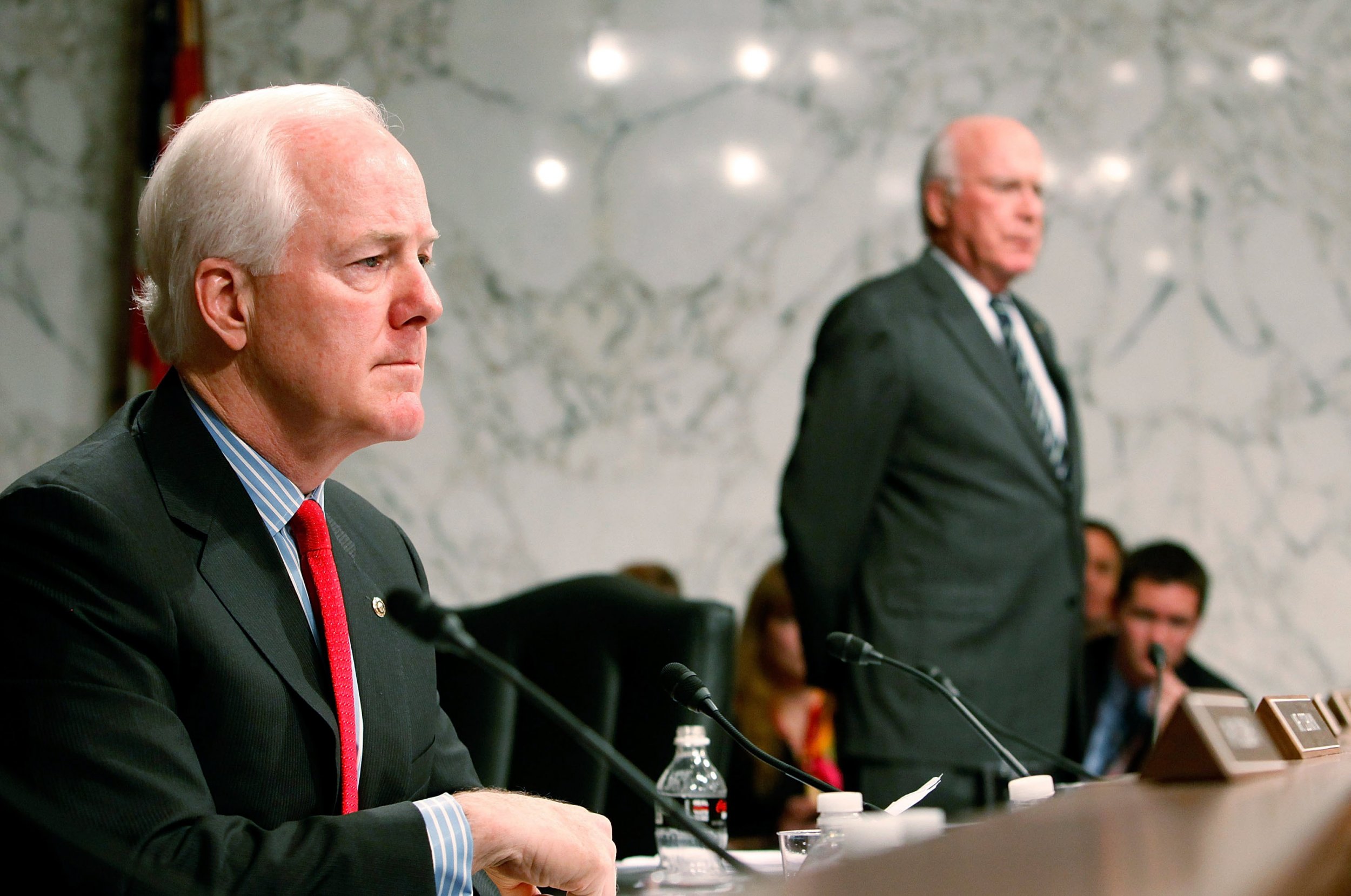 Despite the Senate overwhelmingly passing a bipartisan spending bill that provides $1.375 billion for the southern border wall and averts another government shutdown, the White House said President Donald Trump is prepared to declare a national emergency to supplement the funding and get him closer to his previous $5.7 billion demand.
It's not yet known how much money and from where the president will get more funding, but news of the executive action has Democrats ready to pounce with legal challenges while Republicans express concern over the legality and plausibility of the unilateral move.
"I may," House Speaker Nancy Pelosi said when asked if she and Democrats would file some degree of legal challenge. "That's an option."
White House press secretary Sarah Sanders said that although the president will sign the bill, "he will also take other executive action—including a national emergency—to ensure we stop the national security and humanitarian crisis at the border."
In a statement, Pelosi and Senate Minority Leader Chuck Schumer slammed that idea.
"He couldn't convince Mexico, the American people or their elected representatives to pay for his ineffective and expensive wall, so now he's trying an end-run around Congress in a desperate attempt to put taxpayers on the hook for it," the Democratic duo said. "The Congress will defend our constitutional authorities."
Democrat Patrick Leahy, vice chairman of the Senate Appropriations Committee and a member of the bipartisan conference committee that negotiated the border deal, warned Trump he "may want to talk to a good lawyer. Not the ones who usually advise him."
And Democrats aren't the only ones who were quick to issue caution to the president when making his emergency declaration. Some of Trump's most loyal Senate Republicans continue to say, as several did last week, they do not support his decision to bypass Congress and use executive authority to obtain funding that lawmakers did not approve. But Republicans who opposed the move said they would wait to see details of his declaration before declaring what, if any, action they would support against Trump.
"I had said my concerns about an emergency declaration were the precedents it could establish," said GOP Senator John Cornyn, a conservative ally to the president. "I also thought it would not be a practical solution because there'd be a lawsuit filed immediately, and the money would presumably be balled up in that litigation, and I thought there were other, better alternatives."
Republicans like Mitt Romney and Chuck Grassley both said they need to study the language and the way in which Trump declares his national emergency.
"I have concerns about the precedent that could be set with the use of emergency action to re-appropriate funds," Grassley said in a statement. "I will study the president's declaration closely. The Constitution grants Congress the authority to appropriate federal dollars, so I'm certain such action will be litigated in the courts."
Romney, who has not held back criticizing the president, echoed Grassley's remarks. The Utah senator said he'll "wait and see what [Trump] does, and then respond to that based upon the legal theory, the statutory authority that he selects."
Rubio was one of the 11 Senate Republicans who voted against the spending measure. He told Newsweek last week an emergency declaration "sets a precedent which I think in the future could lead to further executive action that raises significant constitutional questions."
"We have a crisis at our southern border," Rubio said in a statement Thursday. "But no crisis justifies violating the Constitution.... I am skeptical it will be something I can support."
But not every Trump ally in the Senate questioned the president's authority to issue an emergency declaration.
"I think he's got the power to do it," said GOP Senator Richard Shelby, chairman of the Appropriations Committee who helped craft the bipartisan spending bill. "I'm not concerned because I think the president is on the right track to secure the borders, which I share. I like what he's doing."
Despite having regular communication with Trump over the past few weeks during the negotiating process, Shelby said he was not sure how much additional money the president will seek. The House is set to pass the spending bill Thursday night where it will then head to the president's desk for approval.