Social media supporters have applauded California Governor Gavin Newsom for his July 4 ad targeting Florida Governor Ron DeSantis, urging other top Democrats to take a page out of Newsom's book and go on the offensive against the GOP.
Newsom purchased airtime in Florida over the long weekend, urging Americans to move from DeSantis' Florida to California, "where we still believe in freedom, freedom of speech, freedom to choose, freedom from hate and the freedom to love."
"Why aren't more Democrats doing stuff like this? Newsom is on a roll right now..." MSNBC's Mehdi Hasan wrote about the ad.
"We need more Democrats to go on the offensive like this," progressive political podcast host Brian Tyler Cohen tweeted.
In the 30-second ad—which will begin airing on Fox News on Monday—Newsom tells Floridians, "It's Independence Day. Let's talk about what's going on in America."
"Freedom," the California governor continued. "It's under attack in your state your Republican leaders, they're banning books, making it harder to vote, restricting speech in classrooms, even criminalizing women and doctors."
The attack on Florida Republicans was well-received on Twitter, where users praised Newsom's re-election campaign for purchasing the $105,000 spot.
"Gavin Newsom running ads in FL is the first time a Democrat anywhere has proactively taken the fight to a Republican anywhere," former congressional candidate Pam Keith tweeted. "And it's so damn refreshing I might weep."
"Gotta say, Newsom's PR and social media teams in recent weeks have done some A-plus work and trolling of cons :-)" Hasan said.
"As a Floridian, I'd take Gavin Newsom over Ron DeSantis any day," Democratic strategist Jack Cocchiarella added.
"I urge all of you live in Florida to join the fight," Newsom said in the ad. "Or join us in California, where we still believe in freedom, freedom of speech, freedom to choose, freedom from hate and the freedom to love. Don't let them take your freedom."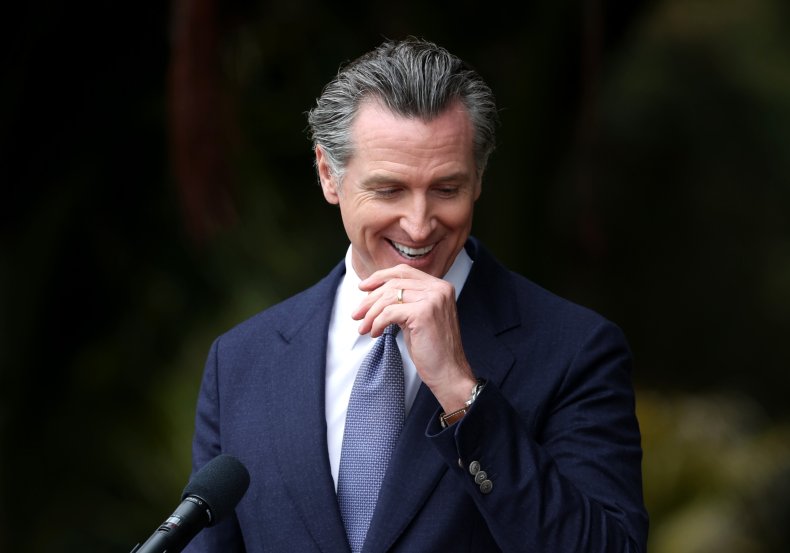 DeSantis' Fourth of July tweet also got tens of thousands of likes.
"We live in the greatest nation in the world, and I hope you spend some time today celebrating our freedoms with your family and friends," it said.
Keith, a Democrat, pointed out that Newsom's ad would do little to convince anyone to actually move from Florida, but called it "brilliant and unexpected" that he "was calling DeSantis out and helping Dem candidates in the state."
Some Twitter users called on other top Democrats to follow Newsom's lead.
"Top-tier, brilliant messaging. I encourage Democrats to do more of this. Bravo, @GavinNewsom!" Democratic strategist Dash Dobrofsky wrote.
"Democrat Gavin Newsom just keeps winning," Dorbrofsky added. "First, he dunked on the Republicans on Truth Social. And now, Ron DeSantis getting a taste of his own medicine."
Last month, Newsom announced he was joining former President Donald Trump's social media platform Truth Social to call out "Republican lies."
"This could get...interesting," the governor said.
Both DeSantis and Newsom have been floated as potential presidential candidates for their respective parties, having developed a national profile for their leadership in statewide office.
Update 07/04/22, 16:27 p.m. ET: This article was updated with additional information