Democrats Fight to Get Full Mueller Report, Will Authorize Subpoenas to Obtain Findings, Steve Bannon, Hope Hicks Docs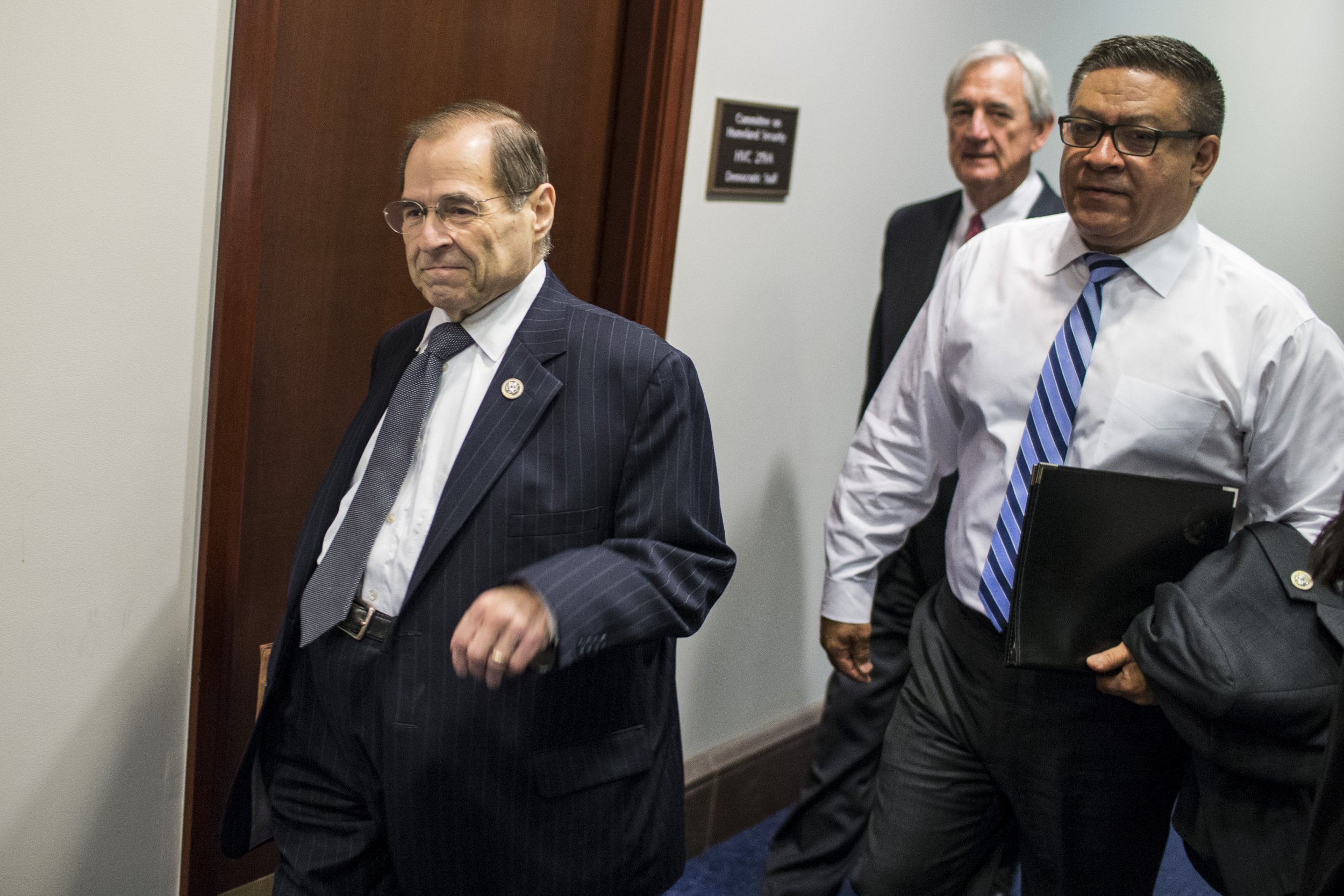 The House Judiciary Committee plans to vote Wednesday morning to authorize subpoenas for documents and testimony related to special counsel Robert Mueller's full, unredacted report, along with its underlying evidence, and five former White House aides that pertain to the special counsel's investigation, according to Committee Chairman Jerrold Nadler.
The committee will vote on authorizing the subpoenas, but if and when they are issued will be at Nadler's discretion.
Attorney General William Barr told Congress last Friday that he would be ready to release the nearly 400-page document by "mid-April, if not sooner," after he determined the appropriate redactions. He said he did not plan to submit the report to the White House before providing it to Congress, as the president had said he supported its full release.
Working with the assistance of the special counsel, Barr said they were "making the redactions that are required," which includes taking out classified information, grand jury material, "material that could affect other ongoing matters" and "information that would unduly infringe on personal privacy and reputational interests of peripheral third parties.
"Everyone will soon be able to read it on their own," Barr said. "I do not believe that it would be in the public's interest for me to attempt to summarize the full report or to release it in serial or piecemeal fashion."
Nadler and other Democratic leaders, however, said they expected Barr to submit the full report by Tuesday, which was the original deadline.
The top Republican on the House Judiciary Committee, Representative Doug Collins of Georgia, said in a series of tweets last week that Nadler was "setting arbitrary deadlines" for the report's release that amounted to "calling the attorney general to break the law by releasing the report without redactions."
Collins went a step further in a new statement released Monday morning in response to the committee's plan to vote on authorizing subpoenas.
"It's unfortunate that a body meant to uphold the law has grown so desperate that it's patently mispresenting the law, even as the attorney general has already demonstrated transparency above and beyond what is required," Collins said.
In addition to the subpoenas for the special counsel's report, the committee will vote to authorize subpoenas for relevant documents from several former White House officials: Don McGahn, former White House counsel; Ann Donaldson, former deputy counsel; Steve Bannon, former chief strategist; Hope Hicks, former communications director; and Reince Priebus, former chief of staff.
Responding in a tweet, Trump said that, "No matter what information is given to the crazed Democrats from the No Collusion Mueller Report, it will never be good enough. Behind closed doors the Dems are laughing!"
This story has been updated to include a tweet from the president.