Dennis Rodman Weighs in on LeBron James vs. Michael Jordan Debate: 'LeBron Has All the Great Skills, but Michael was Different'
The debate over who between Michael Jordan and LeBron James deserves to be considered the greatest NBA player in history has raged on for over a decade and will almost certainly continue long after the latter has retired.
LeBron is a more prolific scorer than Jordan and both players have reached the postseason 13 times.
However, while James has won three NBA titles despite making the NBA Finals for eight consecutive seasons, Jordan won the NBA title and was named NBA Finals MVP in each of his six trips to the NBA Finals.
As someone who played with Jordan for the three of those titles, Dennis Rodman is better placed than most when it comes to judge the difference between his former teammate and LeBron.
"LeBron is not a Michael Jordan type," Rodman told Business Insider in an extensive interview to discuss the new 30 for 30 ESPN documentary titled "Dennis Rodman: For Better or Worse."
"LeBron's a different type of player. I think LeBron's between Michael Jordan and Scottie Pippen put together, you know? I think LeBron is more like brute strength, stuff like that. And Michael Jordan's more like a racing car. Dancing with the ball, literally dancing with the ball. So smooth, so at ease."
Rodman joined the Chicago Bulls in the summer of 1995, just months after Jordan had made his return to the NBA after retiring at the end of the 1992-93 season.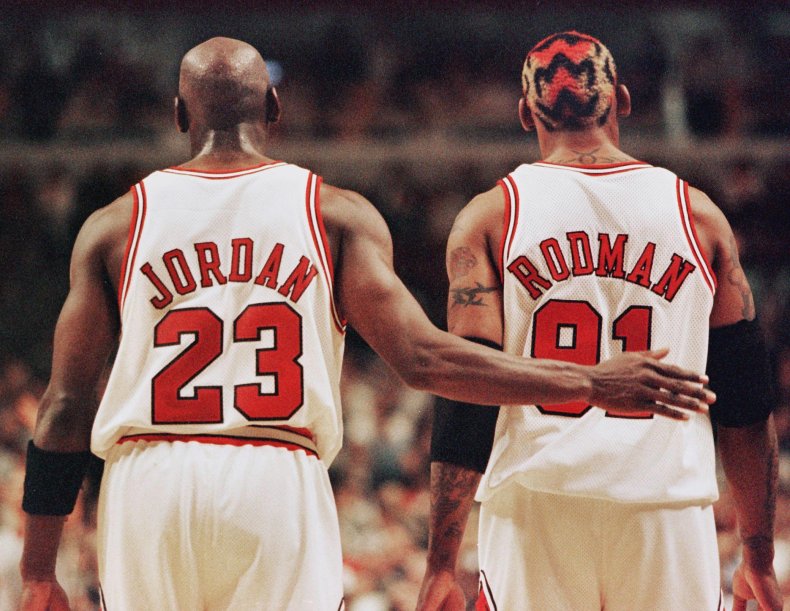 Along with Jordan and Pippen, Rodman was an integral part of the Bulls team that won three consecutive titles between 1996 and 1998, repeating the three-peat achieved between 1991 and 1993.
While full of admiration for LeBron, Rodman believes Jordan unquestionably stands alone as the greatest player to ever grace an NBA court.
"If Michael Jordan didn't come to the NBA, Scottie Pippen would be in that place right there," he added.
"So, I think that LeBron has all the great skills, great athlete, probably one of the top five players that ever played a game. But you know, Michael—Michael was different. Michael was different."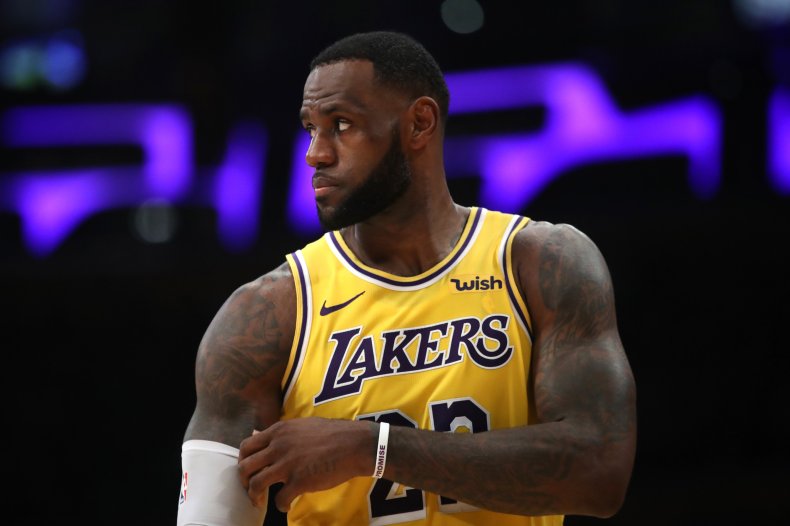 Rodman's larger-than-life persona—he famously wore a wedding dress in 1996 to promote his book—has often overshadowed his basketball prowess.
A second-round pick in the 1986 draft, Rodman won five NBA titles in total—two with the Detroit Pistons in 1989 and 1990 before his three-peat with the Bulls—and was twice named NBA Defensive Player of the Year.
A seven-time NBA All-Defensive First Team selection, Rodman was the league's leading rebounder for seven straight seasons and had his No. 10 jersey retired by the Pistons.
Speaking to ESPN before the documentary aired on Tuesday night, he jokingly suggested he even briefly overshadowed Jordan during his spell in Chicago.
"Before I came to Chicago, there was a [billboard] there of Michael and Scottie," he said.
"And when I got there, it was Michael, Scottie and Dennis. Then, a few months later, it became just me. So, for that one year, maybe six months, I was bigger [than Jordan]."