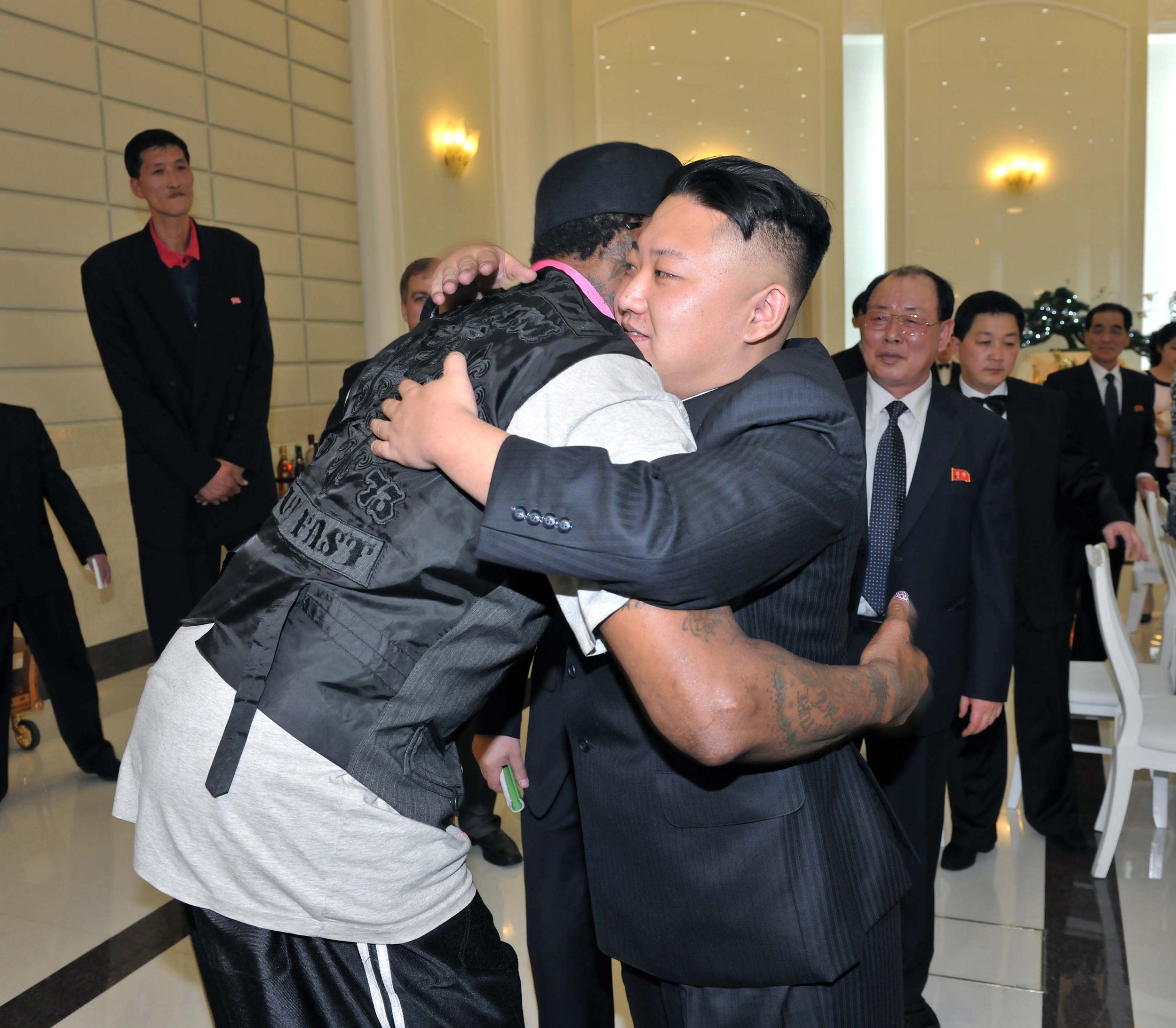 Former basketball star Dennis Rodman says President Donald Trump and North Korean dictator Kim Jong Un are "the same," adding that the rogue dictator is a "21st-century guy" who has entered a nuclear faceoff with a former reality-TV star for amusement.
In an interview in Beijing on Tuesday, the NBA Hall of Famer, whom Kim calls a "friend for life," told French news service Agence France-Presse that the two heads of state "are pretty much the same people."
"They love control," Rodman said, adding that their threats of nuclear war are for "entertainment."
"Ain't nobody got no finger on the button," the ex-Chicago Bulls player said.
The declaration comes as Kim has ramped up his country's nuclear weapons and ballistic missile development programs. In recent months, the leader has overseen a test launch of the first North Korean missile capable of reaching the United States, along with a powerful hydrogen bomb test.
Still, Rodman, whose on-court nickname was the Worm, has traveled to North Korea five times and styled himself as a citizen diplomat who can "alleviate some pressures as far as communication" between the United States and North Korea goes.
On Monday, the four-time NBA rebound leader called for a meeting between Trump and Kim, declaring he had three messages to relay from Pyongyang to Washington that the dictator, whom he affectionately refers to as "the Marshal," gave him on one of this trips in 2013 and 2014.
The athlete, who refused to reveal the content of the messages, said he kept those "pretty reasonable" requests secret because Kim told him his role as a middle man might put him in danger, according to AFP.
Once Trump became president, Rodman, who once appeared on Celebrity Apprentice, saw an opening to follow through on his promises to Kim. But it was very quickly shut.
"I said to [Trump], I got three things to say to you," Rodman told AFP. "After that, he told me to fuck off."
Although Kim has repeatedly threatened nuclear war with America and fills his country with propaganda promoting bombings on American soul, Rodman defended his friend and attributed his actions to pressure from the fallout from "tyrants" like his father and grandfather.
"[Kim Jong Un] is in a position where he probably wants to do a lot of things that are really positive," Rodman told AFP.
The 56-year-old was hoping to visit North Korea after traveling to Tokyo, Guam and China, but his plans were blocked by a ban Trump recently enacted on Americans visiting the reclusive country.
He told reporters he is in the process of obtaining a "special pass" to visit North Korea early next year, where he will write a documentary and write a book about his unique relationship with Kim.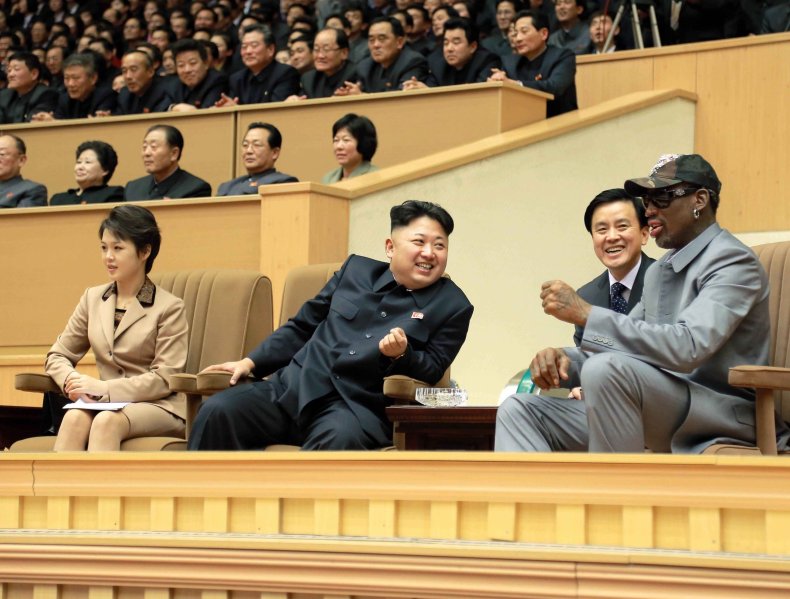 Rodman has ridden horses, sung karaoke and played "Horse," a two-player basketball shooting game with the dictator, who is a huge Chicago Bulls fan and "lives and breathes basketball," according to the hoops star.
The supreme leader reportedly even let Rodman hold his baby daughter—the first American to do so.
The athlete turned peacemaker is now planning to organize a basketball game between North Korea and Guam, which would take place in the "neutral site," of Beijing, AFP reported.
The White House did not return a request for comment.