Denver Shooting Suspect Lyndon McLeod's Books Disappear From Amazon
Books authored by the suspected gunman in Monday's shootings in Denver and Lakewood have been removed from Amazon, after having remained on the e-commerce giant's platform for at least two days after the attacks.
Sanction was a science fiction trilogy written by Lyndon James McLeod under the pen name Roman McClay. McLeod, 47, is suspected to have killed five people during Monday afternoon's rampage, then was later killed by a police officer he shot.
It was not immediately clear who was responsible for the purge.
Amazon has not responded Newsweek's request for comment, and McLeod's Amazon author profile is still up.
In Sanction II, protagonist "Lyndon MacLeod" commits a mass shooting, killing six people. In that sequence, MacLeod the character wore tactical gear and murdered two tattoo artists.
This revealed parallels to McLeod's series of killings on Monday, during which he was dressed in tactical gear and targeted two tattoo shops.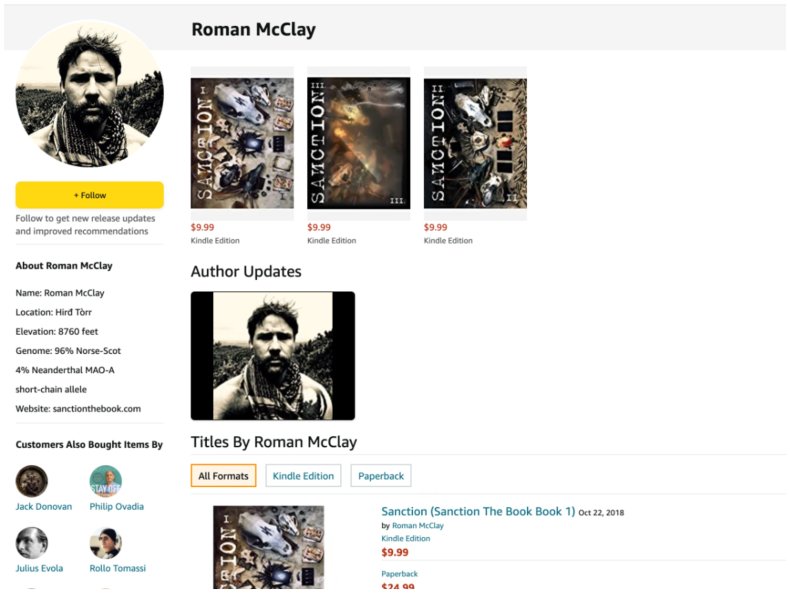 The gunman's first stop was at Sol Tribe Tattoo and Piercing in Denver, where he killed tattoo artists Alicia Cardenas, 44, and Alyssa Gunn-Maldonado, 35. Sol Tribe piercer Jimmy Maldonado, who is Gunn-Maldonado's husband, is in critical condition after sustaining injuries from the shooting.
At one point during his rampage, the shooter entered Lucky 13 Tattoo Parlor, where he killed 38-year-old tattoo artist Danny Scofield.
McLeod also broke into a building on the block he described in the second book's murder sequence. He fired shots, but no one was hurt in that incident.
McLeod's other victims are Sarah Steck, 28, who was killed while working the front desk at Hyatt House in Lakewood, and builder Michael Swinyard, 67, who was shot dead in his Denver condo.
Authorities believe each of the victims targeted by McLeod, except for Steck, were "known to him."
According to the Denver Post, McLeod's books named both Cardenas and Swinyard as murder victims. In Sanction I, Lyndon "MacLeod" the character kills a Michael Swinyard in his apartment.
The self-published series, released between 2018 and 2020, also contained unapologetically racist and misogynistic language, and were overall mostly praised by Amazon reviewers.
The Denver Post reported McLeod co-owned a tattoo shop in 2013 called All Hearts Enterprise, which also went by Flat Black Ink Corp. Flat Black Ink was listed as his novels' publisher.
The store was located on the block where McLeod had his fictionalized self murder tattoo artists in the second book.
At least two people McLeod targeted on Monday, including Danny Scofield, worked with him there. A former All Hearts Enterprise employee told the Denver Post the business failed due to McLeod's aggressive attitude towards employees.
All Heart Industry's address was eventually taken over by Sol Tribe, owned by Alicia Cardenas, in 2016.
Denver Police said the books are included in authorities' investigation into the shootings.