Derek Chauvin Accused of Fraudulently Voting in Florida Despite Living in Minnesota
Derek Chauvin, the 44-year-old Minnesota police officer charged with second-degree murder and manslaughter for his role in the May 25 death of George Floyd, voted illegally in Florida in 2016 and 2018, according to a Florida attorney.
Florida attorney, Dan Helm, who is a candidate for Pinellas County Supervisor of Elections, has requested that Orange County State Attorney Aramis Ayala prosecute Chauvin for violating the state's election laws, a third-degree felony, according to The Star Tribune.
Chauvin has property in Florida and allegedly continued to vote in state elections while living in Minnesota.
"When I learned he voted here to influence our elections, while living in Minnesota, I was outraged," Helm said.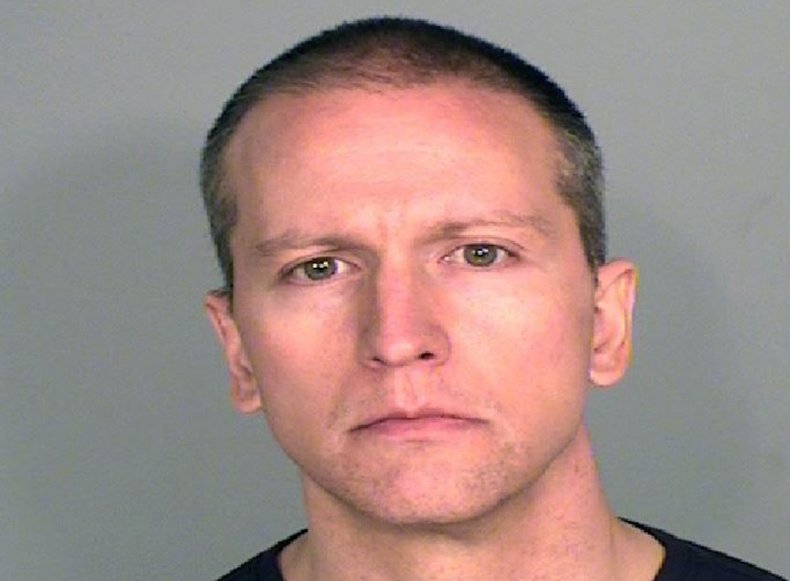 Because Chauvin presumably lived, worked and paid taxes in Minnesota during the 2016 and 2018 elections, he wasn't eligible to vote in the state's last two elections.
"Investigations related to voter fraud and other election crimes are triggered by the Supervisor of Elections, not the State Attorney," a spokesperson from Ayala's office told Newsweek.
"I have been in touch with the Orange County Supervisor of Elections Bill Cowels who confirmed Derek Chauvin is registered to vote in Orange County and did vote in 2016 and 2018," the spokesperson continued. "Upon receipt of information from a Minnesota authority that supports a violation of Florida law we will proceed accordingly."
Chauvin is currently registered as a member of the Republican Party. The party's elected officials nationwide have backed voter ID laws and opposed expanding voting access for fear of voter fraud.
A 2012 study on voter fraud by the Brennan Center for Justice at the New York University School of Law found the incidence of voter fraud across the U.S. to be somewhere between 0.0003 percent and 0.0025 percent.
Chauvin became infamous for being the Minneapolis police officer shown in a viral video who kneeled on Floyd's neck for nearly nine minutes. While Chauvin knelt on Floyd's neck, Floyd repeatedly said, "I can't breathe" and called out for his mother.
On Wednesday, the autopsy report from the local medical examiner said Floyd died from "cardiopulmonary arrest complicating law enforcement subdual, restraint, and neck compression." In other words, Floyd's heart stopped pumping blood to his brain due to the stress Chauvin put on his neck during the arrest.
White House press secretary Kayleigh McEnany has also voted in the Florida 2018 elections despite living in Washington D.C.—she reportedly used her parents' Tampa address to claim residency.
In 2018, McEnany lived and worked in D.C. as a full-time employee of the Republican National Committee. It is unclear where she filed her taxes, something partially determines one's qualifying to vote in local elections.
Florida, McEnany's home state, has no-excuse absentee voting, which allows any voter to apply for an absentee ballot without having to provide any justification.
Update (6/5/2020, 8:40 p.m.): This article has been updated to include a statement from the office of Orange County State Attorney Aramis Ayala.