Derek Chauvin Knew George Floyd 'Pretty Well' and Was 'Afraid' of Black People, Nightclub Coworkers Say
A former coworker of George Floyd and former Minneapolis police officer Derek Chauvin has come forward to claim that the pair clashed while they worked together at a nightclub.
David Pinney, who also worked at the El Nuevo Rodeo club in Minneapolis, told CBS Evening News that Chauvin and the man he is accused of murdering "bumped heads" while on shifts together.
"It has a lot to do with Derek being extremely aggressive within the club with some of the patrons, which was an issue," Pinney said.
Pinney added that he is sure that Chauvin would have recognized Floyd as he kept his knee on his neck for several minutes while the 46-year-old called out "I can't breathe" last month.
"He knew him," Pinney said. "I would say pretty well."
Last month, Maya Santamaria, the owner of the since burned down club, first revealed that Chauvin and Floyd had worked together.
She said that Chauvin had worked on and off for 17 years as an off-duty officer at the club, while Floyd had been employed as security inside the venue for around a year.
Speaking to KSTP, Santamaria said she wasn't sure how much contact the pair had with each other.
"They were working together at the same time, it's just that Chauvin worked outside and the security guards were inside," she said.
Santamaria added that sometimes Chauvin had a "real short fuse and... seemed afraid" while at work.
"When there was an altercation he always resorted to pulling out his mace pepper spray everybody right away even though I felt it was unwarranted," she said.
Speaking to CBS, Santamaria also said she believed that Chauvin was "afraid and intimidated" by black people.
Chauvin has been charged with the second-degree murder of Floyd. Three other Minneapolis officers who were at the scene of Floyd's death have also been charged with aiding and abetting murder.
Speaking to CBS, the lawyer representing Floyd's family previously said he is hopeful Chauvin may still be charged with first-degree murder as he knew Floyd.
"That is going to be an interesting aspect to this case and hopefully upgrading these charges to first-degree murder because we believe he knew who George Floyd was," attorney Ben Crump said.
Floyd's death has seen widespread police brutality protests across the country and the rest of the world. There have also been calls for several police forces to have their funding cuts so the money can be better used elsewhere.
The Minneapolis City Council has said it will dismantled the city's police department, to be replaced by a community-driven alternative. Mayor Jacob Frey has opposed the veto-proof move voted for by nine of the 13 council members.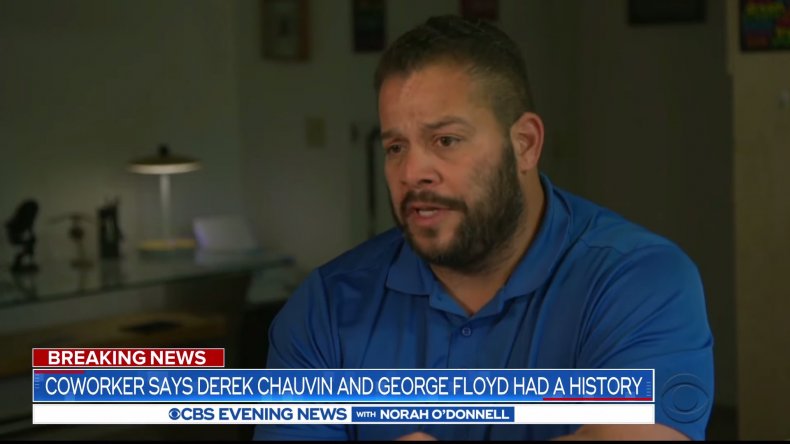 Correction 6/10/20, 9 a.m. ET: This article was updated to correctly state the Minneapolis City Council voted to dismantle the city's police department.