Derek Chauvin's New Lawyer From Firm That Represented Group Who Challenged Biden's 2020 Win
Former Minneapolis, Minnesota police officer and convicted murderer Derek Chauvin has retained new counsel from a law firm that has previously represented groups challenging the 2020 presidential election, among other issues.
Attorney William F. Mohrman, a member of the Minneapolis-based firm of Mohrman, Kaardal & Erickson, will represent Chauvin as he appeals his April conviction, in which he was sentenced to 22.5 years in prison for the murder of George Floyd, according to Law & Crime.
The court was first notified of Mohrman's hiring in a filing this past Friday. While Chauvin had previously requested a new trial this past May, the court, led by Judge Peter Cahill, did not grant him one.
Chauvin previously reached out to the Office of the Minnesota Appellate Public Defender (OMAPD) seeking counsel, but they refused to represent him, a decision supported by the Minnesota Supreme Court. Chauvin claimed that he was unable to afford a private attorney due to multiple prior issues, including his incarceration and divorce.
"Due to my incarceration, I do not have the sufficient means to retain private counsel for the appeal," Chauvin said in September. "I currently have no source income, besides nominal prison wages, nor do I own any real property or vehicles."
"I am currently unmarried and have no dependents," he added.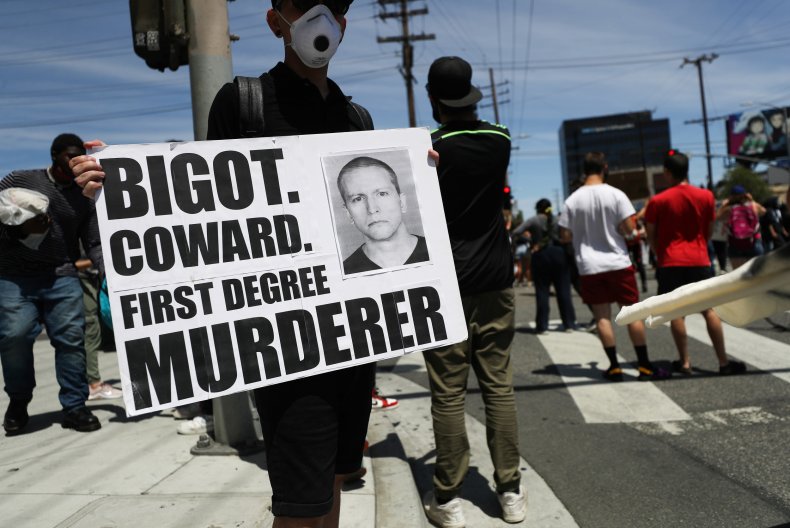 While Chauvin had been under the impression that the Minneapolis Peace and Police Officer's Association would be able to cover the costs of his legal fees, he was "informed that their obligation to pay for my representation terminated upon my conviction and sentencing."
Soon after this decision, Chauvin was able to retain Mohrman. It is not known whether or not he will be represented pro bono, or if Chauvin will be paying for the legal services himself.
Mohrman, Kaardal & Erickson have represented a wide variety of right-wing interest groups in the past.
This includes a recent lawsuit over "integrity issues" and election fraud during the 2020 presidential election in Wisconsin, a claim that the U.S. Department of Justice (DOJ) has stated is baseless and untrue.
An additional lawsuit was filed by the firm representing 180 Minnesota healthcare workers who were suing their employers over COVID-19 vaccine mandates.
George Floyd's murder occurred in May 2020, after Chauvin, along with three other Minneapolis police officers, responded to a call from a convenience store that Floyd had allegedly used a counterfeit $20 bill.
Alleging that he was resisting arrest, Chauvin and the other police officers forced Floyd to the ground in order to further restrain him.
Bystander video showed Chauvin kneeling on Floyd's neck for nearly nine minutes despite Floyd stating that he was unable to breathe. Calls from passers-by for Chauvin to let Floyd up off the ground went unheeded by law enforcement.
Chauvin only removed his knee from Floyd's neck when told to do so by responding paramedics. Floyd was later pronounced dead at the hospital.
The murder drew nationwide condemnation from activists and re-ignited the Black Lives Matter movement, with protests occurring in numerous cities across the world. The New York Times reported that they may have been the largest demonstrations in U.S. history.
Newsweek has reached out to the law firm of Mohrman, Kaardal & Erickson for comment.