Florida Governor Ron DeSantis has defended his call to eliminate the Walt Disney Company's self-governing privileges, even after a poll showed that most U.S. voters do not support governments punishing companies over political issues.
After the company spoke out against the new Florida law that prohibits discussing sexual orientation and gender identity in public schools for kids aged 5 to 9, DeSantis signed a bill to strip Disney of its self-governing status as punishment. Disney has operated in a special district known as the Reedy Creek Improvement District since 1967, giving the company full self-governing rights and special tax privileges.
On Thursday, DeSantis spoke out in defense of the decision, not shying away from the fact that the move was another jab in the ongoing battle over the HB 1557 law that critics have dubbed the "Don't Say Gay" law. While DeSantis promised that stripping Disney of its tax breaks won't mean higher taxes for local residents, most American voters still do not approve of the use of government forces to punish big companies.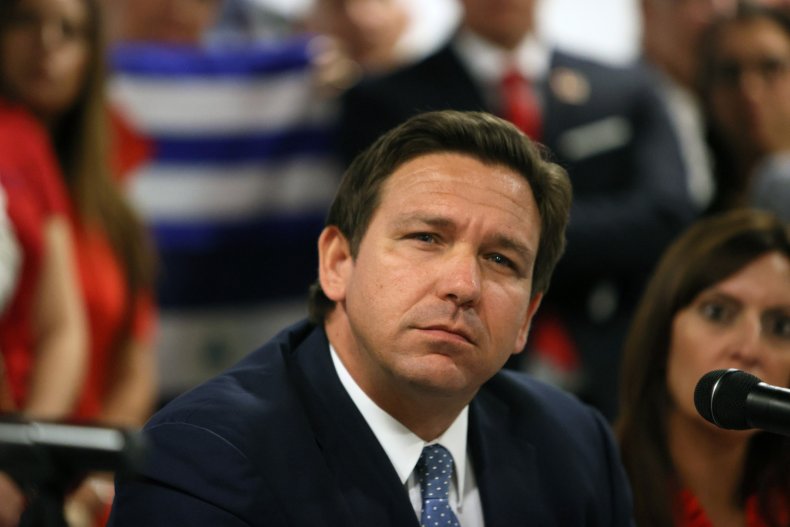 "I am not comfortable having one company with their own government and special privileges, when that company has pledged itself to attacking the parents in my state," DeSantis said on Thursday to Fox News. "When that company has very high up people talking about injecting pansexualism into programming for young kids, it's wrong. Walt Disney would not want that.
DeSantis encouraged Disney to "get back to the mission. Do what you did great. That's why people love the company, and you've lost your way. Maybe this will be the wake-up call that they need to get back on track."
In a recent poll by Reuters and Ipsos, however, 62 percent of Americans said they were less likely to support a candidate who supports the idea of punishing a company over differing political stances.
Among the 62 percent of Americans, 68 percent were Democrats and 55 percent were Republicans.
While DeSantis is still a favorite of the Republican Party, 36 percent of Republicans also voted they would be less likely to support a candidate who believes that there should be laws that remove any tax benefits from large corporations that support more liberal views.
Under the newly signed law, Disney has until June 1, 2023, to dissolve the Reedy Creek Improvement District.
"It just simply ends with them being treated the same as every other company in Florida," DeSantis said on Thursday. "They're going to follow laws. They're not going to have their own government. They're going to pay their debts, pay their taxes."
A spokesperson for DeSantis told Newsweek, "Governor DeSantis has always said that he does not pay attention to polls. He strives to do what's best for our state, whether or not it is the most popular option on any given poll. As it happens though, child protection and parental rights are very popular concepts with the support of the majority of Floridians, across party lines. Regardless of any corporation's opposition to these values, Governor DeSantis will always stand for parents and kids."
Newsweek reached out to the Reedy Creek Improvement District for comment.
Update 4/29/2022 at 5:32 p.m EDT: This story has been updated to included a comment from a spokesperson for DeSantis.