As President Joe Biden moves closer to declaring a national emergency on climate change, environmental advocates are warning that the move won't have a major impact unless the administration backs it up with aggressive steps to reduce U.S. greenhouse gas emissions.
The president has a limited range of options to tackle climate change on his own, especially in the wake of a Supreme Court ruling last month that restricted the Environmental Protection Agency's ability to regulate emissions from coal-fired power plants. The collapse of a potential climate deal in Congress this month also dealt a significant blow to Biden's climate agenda.
But if Biden combines an emergency declaration with far-reaching executive actions he can still make significant progress on one of his signature issues, climate advocates and environmental law experts said.
"There's still a tremendous amount of climate progress that Biden can make," said Collin Rees, the U.S. program manager for the advocacy group Oil Change International. "But it's going to take commitment and more than just rhetoric."
Invoking an emergency declaration for climate change wouldn't be merely symbolic. The National Emergencies Act of 1976 gives a president 136 different emergency powers once a declaration is made, some of which could be applied to climate-related issues.
After declaring a climate emergency, Biden could invoke the Defense Production Act to unleash federal funding to mitigate climate risks and boost public and private sector investment in clean energy. The moves would build on some of Biden's earlier executive actions on climate change and the clean energy provisions in the infrastructure bill Congress passed last year.
The president could go a step further by blocking oil, gas and liquified natural gas exports, and ban offshore drilling. The measures would be controversial, however, and are unlikely given the high cost of gas in the United States and energy supply concerns in Europe caused by Russia's war in Ukraine.
While climate advocates argue banning domestic fossil fuel exports would not have a significant impact on U.S. consumers, Biden would face intense criticism from Republicans at a time when inflation and high gas prices are top of mind to many voters ahead of the midterm elections.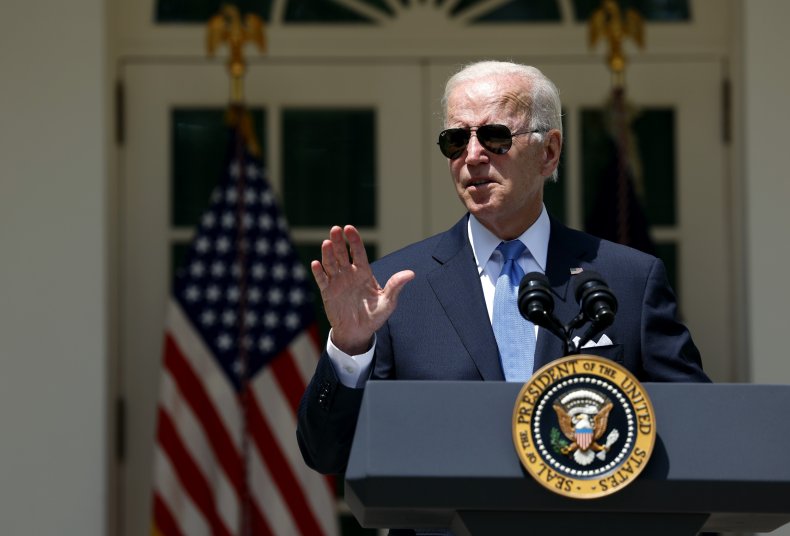 Biden did not declare a national emergency in a climate speech last week in Massachusetts as many activists had hoped. But he said his administration was reviewing the steps he can take to address the issue. John Kerry, Biden's international climate envoy, told The New York Times that the administration was "very close" to making the declaration, and is deciding when to announce the step.
If Biden makes an emergency declaration, it will be met with intense criticism from Republicans, who have long opposed federal action on climate change, and could lead to legal challenges. It could mirror a similar battle in 2019, when Democrats sued former President Donald Trump over his national emergency declaration to build a wall on the southern U.S. border.
Advocates argued the administration should forge ahead with climate efforts regardless of the political consequences.
"What's important now is real action to protect our families, communities and businesses from the widening climate crisis," Alexandra Adams, the senior director of federal affairs at the Natural Resources Defense Council, told Newsweek.
Biden should redouble his efforts to increase clean energy production on public lands, make buildings more energy efficient, and reduce the nation's dependence on fossil fuels, Adams added.
"President Biden must make sure our government is part of the climate fix," she said.
Lindsey Baxter Griffith, the federal policy director for Clean Air Task Force, said Biden has other tools at his disposal in addition to the disaster declaration that could be used to regulate existing sources of pollution, in particular methane emissions.
Last November, the Biden administration announced plans to regulate methane from oil and gas operations. The plan to regulate methane, a powerful greenhouse gas, was proposed by the Obama administration, but the effort was rolled back by former President Donald Trump. Griffith said it's one of the most important steps Biden can take on his own.
"There's nothing from the West Virginia vs. EPA case that puts that in jeopardy," she said of the administration's methane rule. "There's still a lot that the EPA is going to be able to do."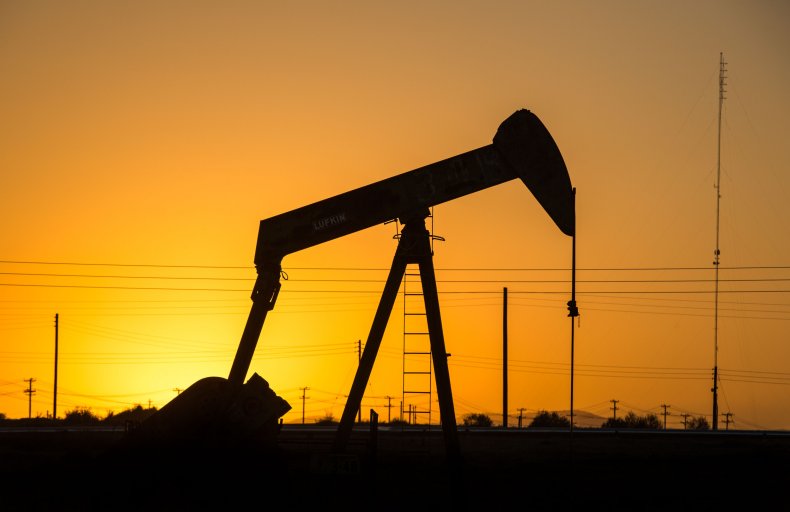 In that ruling, the Supreme Court effectively struck down former President Barack Obama's main domestic climate change policy, an EPA rule known as the Clean Power Plan that sought to limit power plant emissions.
But the Clean Power Plan was blocked in the courts and dropped by the Trump administration, and Biden has focused on other climate policies rather than trying to revive Obama's proposal.
The ruling, also, was narrowly focused on a provision in the plan that incentivized states to shift from fossil fuels to renewable energy. In his majority opinion, Chief Justice John Roberts said the decision did not block the EPA from regulating emissions in general, leaving the door open for future climate-related rulemakings from the agency.
But Roberts invoked the "major questions doctrine," writing that Congress did not give the EPA clear authority to enact regulations that would have major political or economic consequences. The ruling signaled that broad climate measures will have to come through new laws passed by Congress, not through EPA powers granted to the agency under the Clean Air Act, said Katrina Fischer Kuh, an environmental law professor at Pace University.
"The Supreme Court would be very unlikely to bless interpretations of the Clean Air Act that would allow the EPA to use it as a centerpiece of comprehensive federal climate policy," Kuh said.
Climate advocates and others acknowledged a national emergency declaration and whatever new executive actions Biden announces on climate will still fall short of congressional legislation in Congress, along the lines of the climate spending the president proposed in his original Build Back Better plan.
"We're still going to need clean energy tax credits and big spending from Congress if we're going to meet the commitments we have to the international community on climate in the next decade," Griffith said.
But that doesn't mean Biden shouldn't do everything in his power to act now, Rees said. He added the president would make a mistake if he tailored his climate agenda going forward to possible legal challenges in the nation's high court.
The argument that "the Supreme Court might stop it' is a terrible way to govern," Rees said. "We wouldn't ever get anything done, Rees said. "Biden needs to go all in and leverage his executive authority."