An internal government watchdog agency announced Friday that it would investigate the death of a 7-year-old migrant child who died in the custody of U.S. Customs and Border Protection (CBP) and who did not immediately receive medical attention after showing symptoms of illness.
The announcement from the Department of Homeland Security's Office of Inspector General to open an investigation came the day after a Washington Post story that the Guatemalan girl, who CBP officials said is named Jakelin Amei Rosmery Caal Maquin, died while in the custody of immigration authorities. She and her 29-year-old father, Nery Gilberto Caal Cuz, were taken into custody after they'd illegally crossed the U.S.-Mexico border in a rural area in New Mexico on December 6.
The two were part of a group of 163 undocumented migrants who crossed the border and turned themselves in to Border Patrol agents.
Border Patrol officials and DHS briefed reporters on Friday about the series of events that led to Maquin's death. The Trump administration has pushed back on the notion that the government was responsible for the girl's death.
After being taken into custody, Maquin, her father and other undocumented immigrants boarded a bus the morning of December 7 at the Antelope Wells port of entry in New Mexico that was bound for a different Border Patrol station. Before departing, Cuz told agents his daughter was ill and vomiting. She did not receive medical treatment until after the roughly 90-minute bus ride, at which point she had stopped breathing.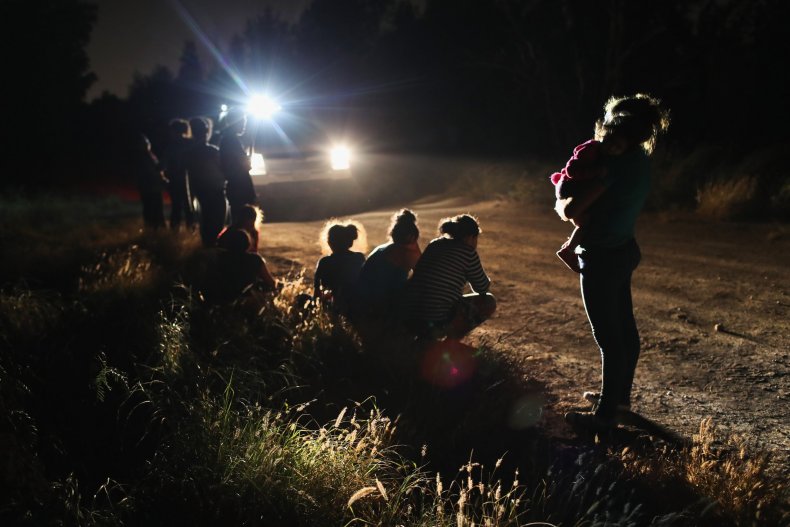 Officials told reporters on a phone call that medical personnel "revived the child twice" and that the girl was taken by air to a nearby hospital in El Paso, Texas, where she went into cardiac arrest. Maquin was revived but died the following day, December 8, after a CT scan revealed brain swelling. Maquin was diagnosed with liver failure, and she reportedly did not have water or food for days leading up to her death.
Although she was given access to water at the Antelope Wells facility before departing on the bus, officials said Maquin was severely dehydrated.
The Trump administration has received criticism from immigration advocates and been probed by government investigators and journalists over the living conditions asylum seekers are provided after being taken into custody.
In addition to investigating the "specific circumstances of the child's death," DHS Office of Inspector General said in its announcement that it would continue its "ongoing program of unannounced inspections" of CBP and Immigration and Customs Enforcement facilities.
DHS Secretary Kirstjen Nielsen put the blame for the child's death on her family, saying, "This family chose to cross illegally.
"What happened here was that they were about 90 miles away from where we could process them," Nielsen told Fox News on Friday. "They came in such a large crowd that it took our Border Patrol folks a couple of times to get them all."
White House Deputy Press Secretary Hogan Gidley told reporters on Friday that the Trump administration did not accept any responsibility for Maquin's death.
"Does the administration take responsibility for a parent taking a child on a trek through Mexico to get to this country? No," Gidley said.
Democratic Congressman Joaquin Castro, whose district is just outside San Antonio, Texas, said in a statement that he would request that Congress investigate Maquin's death. Castro is a member of the House Foreign Affairs and House Intelligence committees.
"This is a humanitarian crisis, and we have a moral obligation to ensure these vulnerable families can safely seek asylum, which is legal under immigration and international law, at our borders," Castro said.
CBP's Office of Professional Responsibility has opened an investigation into the matter to "ensure all appropriate policies were followed."
The DHS OIG's final report will be provided to Nielsen, Congress and the public.