Did Donald Trump Win Arizona in 2016?
The election results are rolling in and swing state Arizona has been called for former vice president Joe Biden by the Associated Press.
Arizona is a swing state in the 2020 election, and though the state has a long history of voting for the GOP—Arizona has voted Republican in almost every election since 1952—the state voted for the Democrats in the 1996 election, handing the victory to Bill Clinton.
At the time of writing, while the current vote counts in Arizona are close and according to the AP, Biden currently has 51.8 percent of the vote with 1,372,000 votes while Trump has 46.8 percent of the vote with 1,239,000 votes, the AP has called the state for Biden.
Despite speaking before the final vote count was determined, Fox News also called a victory for Biden in Arizona, with Fox News Decision Desk Director Arnon Mishkin standing by the decision, saying he is "absolutely" sure Biden will win the state.
Now, the wire service has also called the swing state for Biden, winning him 11 electoral college votes, with the AP reporting that the "victory by Biden was a huge blow to Trump's chances for reelection."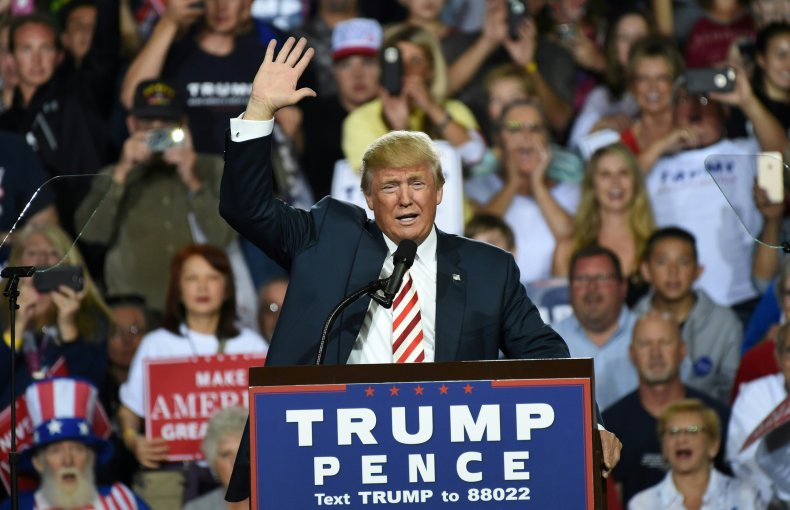 In the 2016 presidential election,
Trump won Arizona with 1,252,401 votes
and 48.1 percent of the vote. Democrat Hilary Clinton won 1,161,167 votes with 44.6 percent of the vote, meaning Arizona's 11 electoral votes went to Trump. The other 4.1 percent of the vote in Arizona went to Libertarian Gary Johnson.
Most counties in Arizona voted for Trump in the 2016 election, with Mohave, La Paz, Yuma, Yavapai, Maricopa, Gila, Navajo, Graham, Pinal, Greenlee, and Cochise counties voting Republican. However, Coconino, Apache, Pima, and Santa Cruz counties voted Democrat.
Arizona also voted Republican in 2012, when 54.2 percent of the state voted for Mitt Romney, who received 1,142,051 votes. Former President Obama received 930,669 votes, or 44.1 percent of the vote.
The state voted similarly in 2008, when Arizona voted for Republican John McCain, who received 53.8 percent of the vote, while Obama won 45 percent of Arizona's vote.
Arizona had voted for Republicans in all other previous elections dating back to 1952, except for Clinton's victory in 1996.
In the 2020 presidential election, it looks like Arizona has once again flipped for the Democratic party, with Biden taking a state previously won by Trump.