Did Mabel Kill Bunny in 'Only Murders in the Building'? Episode 7 Clues
In Only Murders in the Building Season 2, Episode 7, Mabel (played by Selena Gomez) still finds herself in a whole lot of mess.
The most recent episode picks up from the huge cliffhanger of Episode 6, which saw Mabel stab the mysterious person dressed in black who has been seen in numerous flashbacks throughout Season 2, haunting the Arconia and worse, attacking Bunny (Jayne Houdyshell) before she was found stabbed in Mabel's apartment.
At the beginning of Episode 7, Mabel wakes up to find herself in Theo's (James Caverly) apartment, startled and confused about how she ended up there, unable to remember what happened the night before on the subway.
Theo politely informs her she stabbed a person dressed in black and covered in glitter (from Oliver's makeshift glitter bomb in Episode 6) with one of her knitting needles.
He also informed her they ran off with her bag, which included the blood-stained matchbook found at the crime scene in Mabel's apartment, leaving Mabel doubting whether she actually was the one to kill Bunny.
Newsweek has all of the clues from Episode 7 about Mabel's involvement in Bunny's death.
Did Mabel Kill Bunny? Episode 7 Clues
1. The Knitting Needle
The police and Charles (Steve Martin), Mabel, and Oliver (Martin Short) know that a knitting needle was not the murder weapon that killed Bunny, it was a knife. But, why was a knitting needle found at the crime scene, sticking out of Bunny's chest?
After attacking the person dressed in black on the subway, Mabel's instinctive reaction was to attack them with her knitting needle, just like the way Bunny was found.
Mabel even said it herself, that she fears she may have a knack for stabbing people.
On the other hand, what if the knitting needle was planted by Bunny's real killer in order to frame Mabel? After all, she, Charles, and Oliver are convinced somebody is out to get them.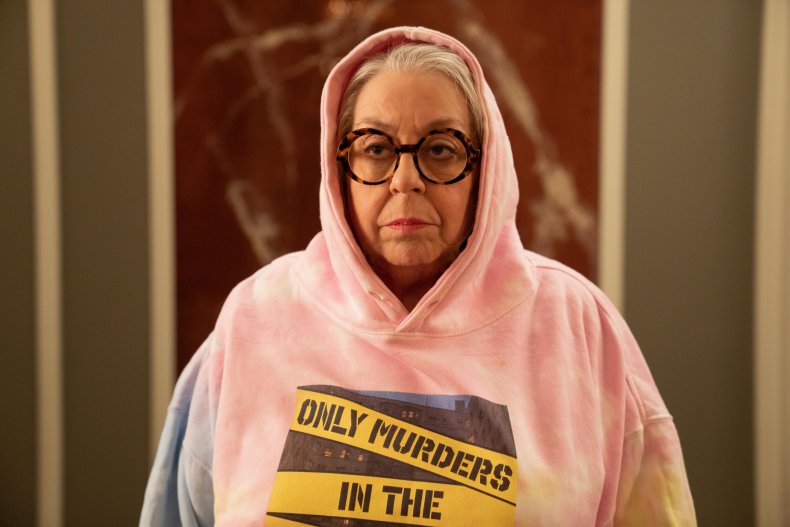 2. Mabel Can't Remember
Mabel's memory seems to fail her when it comes to traumatic events. Back in Episode 1, she explained to investigators and her crime-solving partners Charles and Oliver that she could not remember what happened the moment she saw Bunny inside her apartment.
In the most recent episode, Mabel explained to Theo that ever since she was a young girl, she would suppress traumatic memories, describing it as "flipping over" what she did not want to see.
Mabel may have been willing to put together the pieces of the Bunny puzzle by the end of Episode 7, but how can we be sure her memory is still not failing? Maybe, the reason she has "flipped over" the details of the night Bunny died is because she is the true killer.
After all, one of the first things she asked Theo was "did I stab someone again?"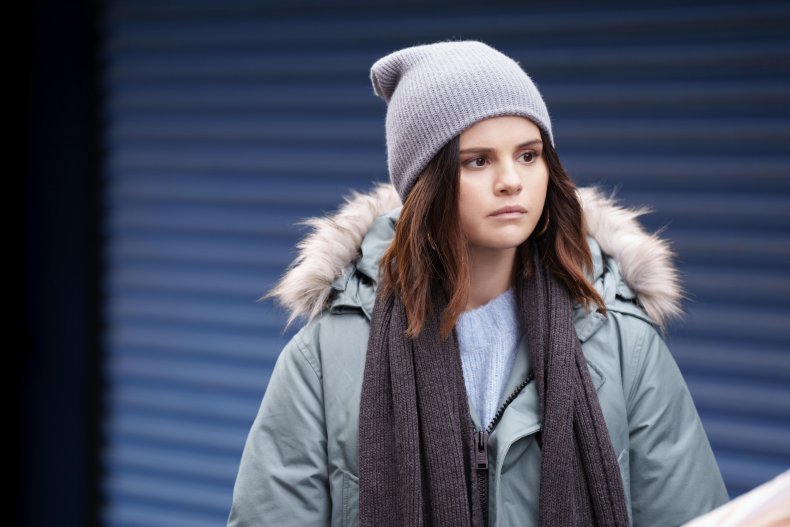 3. The DNA
Mabel's DNA is on the murder weapon, which surely is not looking good for her as a person of interest in Bunny's death.
Charles and Oliver tried to explain to Detective Williams (Da'Vine Joy Randolph) that Mabel's DNA has nothing to do with the crime and put forward their theory it was even planted in Oliver's apartment in order to frame the trio.
However, with Mabel being at the scene of Bunny's murder and covered in her blood, maybe Mabel really did have her hands on that knife for all of the wrong reasons.
The Figure in Black
However, despite the evidence pointing to Mabel, for now, it looks like the mysterious figure dressed in black is still the biggest suspect to date.
Aside from the fact he was seen breaking into Bunny's apartment on the night she died, was spotted snooping around the Arconia, and was the same person who showed up to collect the fake evidence Mabel, Oliver, and Charles had left in a park-side bin, audiences got the biggest sign of all that he or she could be Bunny's killer.
In Episode 7, Mabel and Theo headed to Coney Island after Theo retrieved the suspect's security pass from the subway floor which they had dropped fleeing Mabel's attack. Together, they stole the paperwork that identifies all of the employees working at Coney Island but before they could leave, Mabel came face to face, once again, with the mysterious person dressed in black.
Covered in glitter and tending to their injured arm when they caught wind of someone watching them, Mabel knocked them to the ground, stole their backpack, and fled Coney Island.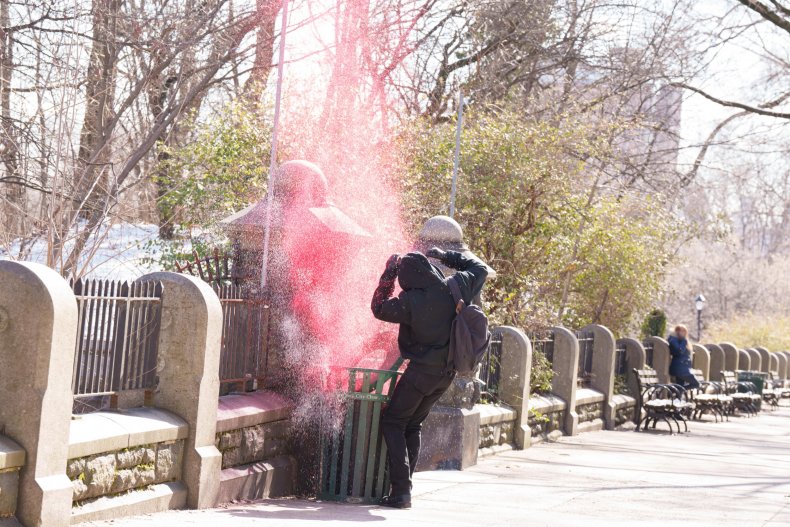 On the journey back to the Arconia, going through the figure in black's belongings, Mabel's memory was triggered...or was it?
Mabel remembers walking into her apartment and seeing a blood-stained Bunny falling towards her and as she turned around to grab a knitting needle, there was not one in sight.
Now, Mabel recalls seeing a man in black, running out of her apartment, holding a knife.
Perhaps the knife she saw was the knife belonging to Oliver, that was planted in Charles' apartment.
Did Mabel really see a man dressed in black flee her apartment on the night Bunny died or is she trying to convince herself that is what she saw, in order to clear her name?
Hopefully, audiences will find out in Episode 7 how Mabel's revelation will change the course of the investigation. After all, her DNA is on that knife.
Only Murders in the Building Season 2 airs Tuesdays on Hulu and Disney+.