False Rumors Say Wayfair CEO Stepped Down After Sex Trafficking Conspiracy
Following accusations of sex trafficking in a viral online conspiracy theory, false rumors have been circulating on social media that Wayfair CEO Niraj Shah stepped down following the conspiracy.
Since the conspiracy widely spread last week, numerous people on social media have made posts claiming that Shah was stepping down from his position with the furniture seller. One person on Twitter went so far as to say the CEO had been charged with illegal child trafficking, but offers no proof that the CEO had been charged.
Many of the rumors circulating on Facebook posts cite Shah's charity organization, the Shah Family Foundation. According to the organization's website, it "supports innovative and transformative work in education, healthcare and the community." The posts also cite Shah's former position as a member of the Federal Reserve Bank of Boston's board of directors in 2017 as another speaking point in the posts.
The typical Facebook post regarding the rumor that Shah has stepped down, cite the child trafficking conspiracy, and then inexplicably mention the charity and Federal Reserve connections. "Breaking News: Wayfair's CEO just stepped down amid child trafficking allegations. You can run, but you can't hide. #Wayfair CEO owns a children's foundation. Suspicious #Wayfair CEO connected to the Federal Reserve of Boston," one post reads.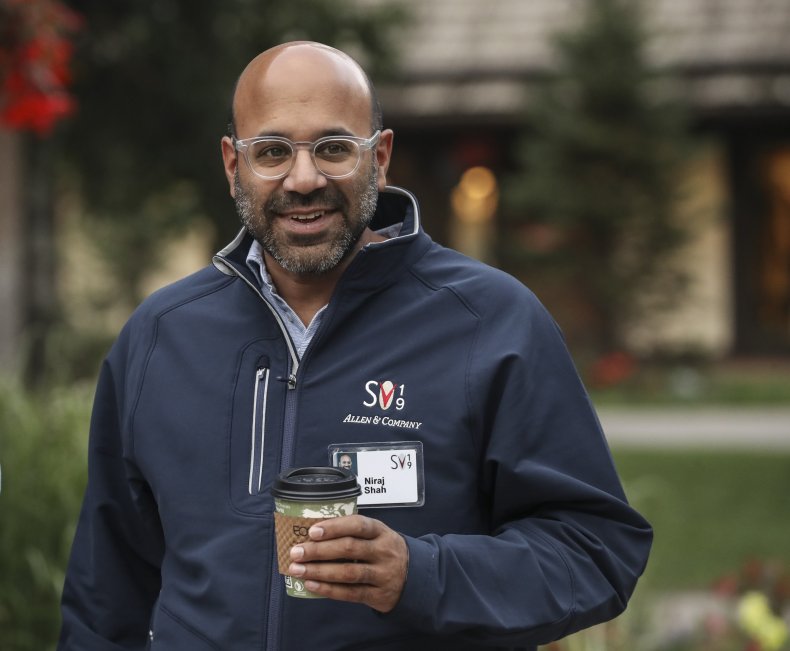 The post continues to draw lines between Shah and his wife Jill's connections to various charitable organizations, such as the Red Sox Foundation, without explaining how the connections link to child trafficking conspiracy theories. It is then accompanied by various screenshots of Shah's page on his foundation's website, a Quartz at Work article detailing a Wayfair employee walkout that mentions his children's charity, another user posting the original conspiracy, and various Wayfair employee's bios.
A Wayfair spokesperson told Reuters that the claims that Shah had stepped down were "completely false."
Wayfair did not respond to Newsweek's emailed request for comment in time for publication.
The Wayfair conspiracy theory made waves last week. Newsweek spoke to the Reddit user who started the conspiracy theory, who explained that they were suspicious after high priced furniture also had the same name as girls who had been reported missing. In a statement to Newsweek on July 10, Wayfair quashed the accusations against it. "There is, of course, no truth to these claims. The products in question are industrial grade cabinets that are accurately priced," a spokesperson said.
As previously reported, a petition was started to ask the United States government to investigate the accusations made against the furniture company. The petition was seeking 100,000 signatures, but is still below 200 at the time of publication.