Difference in How a Company Fired Staff in U.S. and France Angers Americans
A worker has shared the dramatic differences in how a company laid off a team that was based half in France and half in San Francisco, with people claiming it's time to "learn French."
Reddit user Lapislazli, who said they were an employee of the company in question, shared the story, where they revealed they worked for a "multinational fortune 500 tech company."
They explained the stark difference in laws governing the French workers, versus their American counterparts.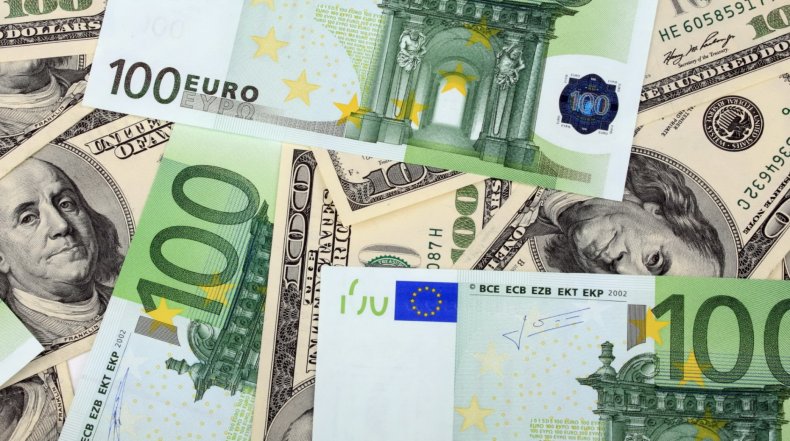 "The engineers in SF called into their morning meeting and then an hour later got a call from HR with a return shipping label for their hardware, no notice and a week of severance," they wrote.
"The team in France? Legally they had to be placed on 'Garden Leave' for a month paid and the company had to prove they weren't replacing them in the near future and it was a legitimate downsizing in which the employees couldn't be reassigned and keep their jobs.
"If the company is found fraudulent at any point in the process they have to pay the dismissed worker a year of salary. We need to start rioting like the French when they are crossed."
The comment was initially a response to a post last month in the AntiWork thread, which amassed more than 65,000 views overall. But Lapislazli's story struck a chord online and was shared as a standalone post to the WorkReform thread on Monday.
The post was captioned "Time for some French lessons," and has amassed 68,000 upvotes alone, and can be seen here.
People had strong views on the difference between the teams, as Political_Arkmer wrote: "I can hear the idiots calling this 'unbearable socialist nonsense' while the rest of us just think it's nice to have some protection for labor."
Jean2800 pointed out: "All the laws here are created to protect the companies because they pay for legislation/politicians."
Asanufer wrote: "This right here, until this changes nothing will ever change for the American worker."
Hannes3120 thought: "I think it's like that in many civilized countries—the US is just notorious for caring 0 percent about their citizens and only caring about their corporations."
Arrouk reckoned: "The French labor laws, I'm told, are some of the best in the world. Also the French as a people don't fk around even they are not happy with something, they band together and have it changed."
Thisb****isbonkers thought: "I can't imagine what it's like to live in a decently run country. Like, a government that at least pretends to care."
Billy_T_Wierd stated: "F*****g French got it figured out."
Karlosmdq reckoned: "NO we shouldn't start rioting like the French, we should start rioting WITH the French."
IM_AN_AI_AMA observed: "French people fight for their rights more than most other countries."
AndiinAms revealed: "This is much of the EU. I'm an American but I worked for several years in Amsterdam and the laws are designed to protect the workers, not the company. Revolutionary, I know."
While Sebastian2123 added: "This example from France is actually pretty poor for European standards. In large [corporations] you can expect between 6 and 18 months Garden leave and severance before notice period."
French labor laws differ from the U.S. in a number of ways, with one of the most famous being the "right to disconnect," meaning employees can't be contacted about working matters during their time off.
Much of France's stringent employment laws are enshrined in the country's labor code and its Social Security code, while the minimum gross monthly wage for a 35-hour work week is €1,554.58 ($1,641.34) as of January 1, 2021.
"As a whole, employee protections in France are robust. For example, it's harder for employers to terminate employees in France than in many other countries," the website Expactica, which is geared to expats, explained.
They fleshed out how companies can fire French workers. "Terminating an employee with an open-ended contract requires certain protocols in France. First, an employer must have valid grounds," the site said. "There are two options for this: personal grounds and economic grounds. Economic grounds focus on financial difficulties the company is facing.
"In both cases, the employer must give notice. This notice period depends on the employee's length of work and the details of the employment contract, as well as relevant collective bargaining agreements. An employer may also choose to pay out an indemnity in place of respecting the notice period."
The chart below, provided by Statista, shows the attitudes towards work schedules both pre-and-post COVID, with a growing number of workers looking for more flexibility in their schedules.
Newsweek has reached out to Lapislazli for comment.