Dinesh D'Souza says Alexandria Ocasio-Cortez Is the 'Stupidest Person Elected to Public Office'
Dinesh D'Souza has described congresswoman-elect Alexandria Ocasio-Cortez as the "stupidest person elected to public office."
The far-right author and filmmaker launched the scathing attack on the newly elected representative from New York's 14th Congressional District in response to her decision to defend refugees traveling from Central America toward the U.S.
Over the weekend, a caravan of thousands was stopped at the U.S.-Mexico border in Tijuana, Mexico, and police fired tear gas to disperse the migrants.
Citing the example of Jewish families fleeing Nazi Germany and families looking to escape persecution in Rwanda, Ocasio-Cortez said requesting status and applying for asylum wasn't a crime.
Read more: Why do Republicans question the IQ of opinionated women like Alexandria Ocasio-Cortez? | Opinion
Her comments were reported by a number of media outlets, including The Daily Caller, which tweeted that Ocasio-Cortez had compared "migrant caravan to Jews fleeing Holocaust".
D'Souza replied to the tweet with a direct attack to the 29-year-old, who last month became the youngest woman elected to Congress .
"Until now I thought Joe Biden was the stupidest person elected to public office," he tweeted.
"Not anymore!"
The 57-year-old, who was pardoned by President Donald Trump for a felony conviction of making illegal campaign contributions in 2012 , is not new to controversy. In February, in the wake of the shooting in which 17 students at Marjory Stoneman Douglas High School in Parkland, Florida, were killed, D'Souza mocked the school shooting survivors after Florida lawmakers voted down a bill to ban assault weapons.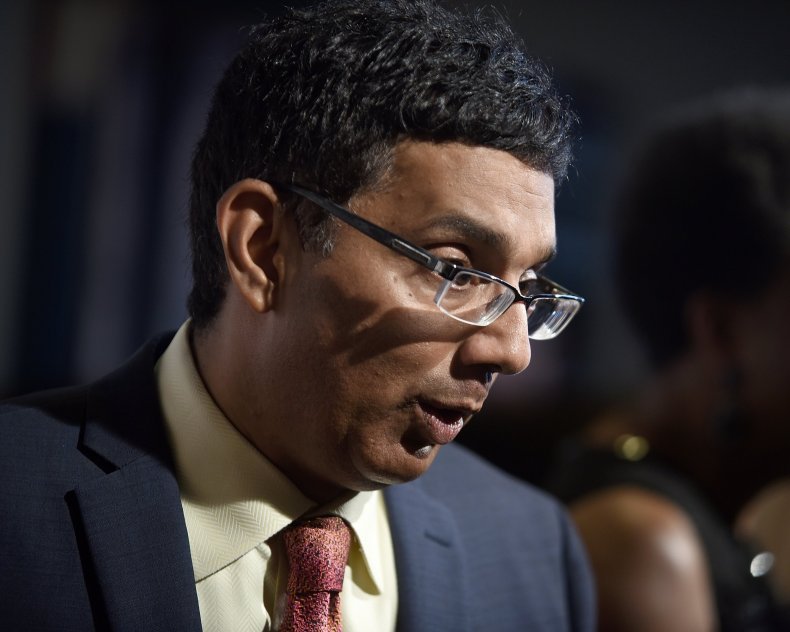 Last month, the Indian-born American political commentator was among those peddling a conspiracy theory that the mail bombs sent to former Secretary of State Hillary Clinton and billionaire philanthropist George Soros, among other prominent Democrats, were a "false flag" provocation designed to distract voters ahead of the midterms.
In the past, D'Souza accused former President Barack Obama of carrying out the "anti-colonial" agenda of his father while in office and retweeted posts with the hashtags #burntheJews and #bringbackslavery.
Even before D'Souza's intervention, Ocasio-Cortez's comments had sparked furore.
One of the responses to her tweet implied illegal immigration was how Native Americans would have characterized white colonists. That prompted an angry rebuttal from conservative writer Carmine Sabia, the managing editor of The Federalist Papers.
"Show me the Native American immigration laws that were broken by anyone," he wrote.
Ocasio-Cortez shot back: "How about murder?", before listing law U.S. first introduced to stem the wave of non-European immigrants.