Diplomatic Spat Worsens As North Korea Tells Malaysia Investigation Is 'Full of Holes'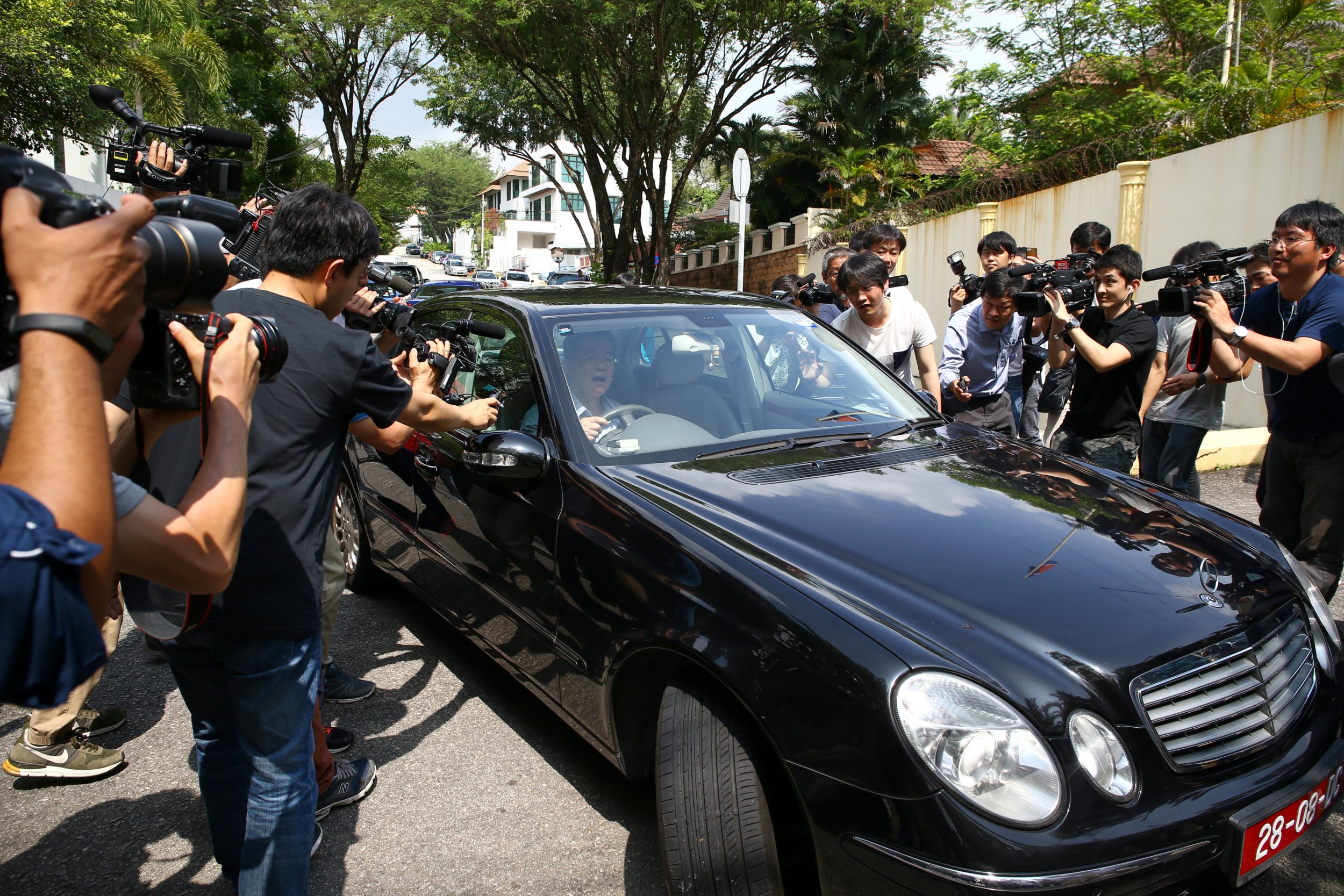 Tensions are growing between previously cordial Malaysia and North Korea in the aftermath of the assassination of Kim Jong-nam. North Korea has denied any involvement in the death of their leader's estranged half brother and described the Malaysian investigation as full of "holes and contradictions."
Malaysia are still seeking people in connection with the assassination at its Kuala Lumpur airport. Yesterday, it released a statement announcing police were seeking a diplomat and an airport worker to assist with their investigation. In response, North Korea said the investigation "lacks fairness and was influenced by South Korea." It has yet to acknowledge the dead man is Kim Jong-nam.
Although Malaysia has not formerly announced that North Korea is directly behind the killing, South Korea has already pointed its finger at its northern neighbors.
North Korea has squarely blamed Malaysia for the death of Kim Jong-nam. In a statement it said: "The biggest responsibility for his death rests with the government of Malaysia as the citizen of the DPRK died in its land."
Until last week, Malaysia was one of North Korea's few international allies. Citizens of both countries are permitted to travel visa-free, which has meant for years North Koreans have traveled to Malaysia for work and university.
Diplomatic relations became strained when Malaysia kept the body of Kim Jong-nam for an autopsy, rather than immediately turning it over to North Korea.
Monday, North Korea's ambassador to Malaysia said investigators in the case were conspiring with "hostile forces", while Malaysia's Prime Minister Najib Razak said the North Koreans were "diplomatically rude."
"North Koreans can currently act freely in Malaysia—Malaysia is very embarrassed, Lee Jaehyon, an analyst with the Seoul-based Asan Institute for Policy Studies, told NBC. "This incident has caused significant damage to Malaysia, and its image of safety and political stability," Jaehyon added he also thought that Malaysia was concerned about the impact the incident would have on its tourism.
Official relations between North Korea and Malaysia were initiated in 1973.