'Dirty Dancing' Writer Added Abortion Plot as Roe v. Wade Cautionary Tale
Dirty Dancing, a movie that featured a cautionary tale of illegal abortion, turns 35 this year and the landmark anniversary is set to arrive following a leaked report that claims the Supreme Court is in favor of overturning Roe v. Wade.
Fans of the popular 1987 movie will recall the film's botched abortion plotline and the film's screenwriter Eleanor Bergstein said she insisted that it remain the film, despite pushback at the time.
"When I made the movie in 1987, about 1963, I put in the illegal abortion and everyone said, 'Why? There was Roe v. Wade—what are you doing this for?' I said, 'Well, I don't know that we will always have Roe v. Wade,' and I got a lot of pushback on that," Bergstein told Vice for the movie's 30th anniversary in 2017.
In the context of a pre-Roe v. Wade America set in the early 60s, that was a landmark representation of the dangers of back-alley terminations and the importance of choice.
The character Penny (played by Cynthia Rhodes) undergoes a dangerous and illegal abortion when faced with no choice, and the audience sees her suffering in the aftermath and we learn that the "guy had a dirty knife and a folding table."
"I could hear her screaming from the hallway," another character says.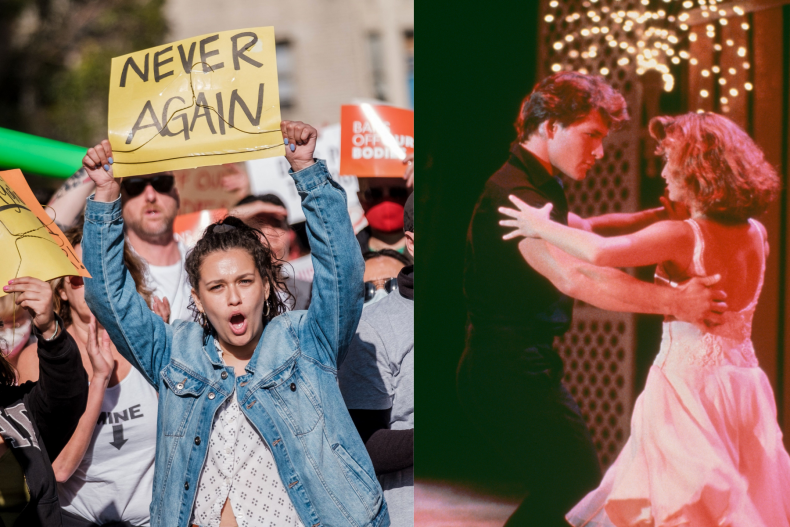 Bergstein said that in 1987, there was a generation of young women who didn't remember a time before Roe v. Wade and she wanted the plotline and graphic language to serve as a reminder of how bad things were for women who were left without choice or control over their reproductive rights.
"I left the abortion in [Dirty Dancing] through a lot of pushback from everybody, and when it came time to shoot it, I made it very clear that we would leave in what is, for me, very purple language: references to dirty knives, a folding table, hearing Penny screaming in the hallway," Bergstein explained. "I had a doctor on set to make sure [the description of the illegal abortion] was right."
"The reason I put that language in there was because I felt that—even with it being a coat hanger abortion—a whole generation of young people, and women especially... wouldn't understand what [the illegal abortion] was, she added. "So I put very, very graphic language in, and I worked very hard on shooting it to make sure it was shown realistically."
Bergstein said she hoped that young people watching Dirty Dancing would "learn not to take [access to abortion] for granted" and that when she was making the film in the 80s she still feared that Roe v. Wade would be overturned one day.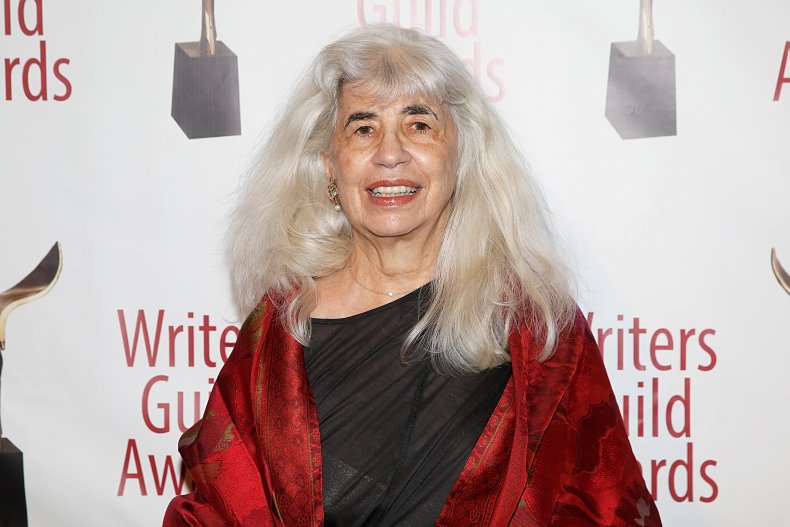 "Yes, I was. I was, and everyone told me that I was crazy, but I was concerned," she said.
The alleged internal leaked document, obtained by Politico earlier this week, shows that the conservative-majority SCOTUS has provisionally approved to strike down the landmark 1973 ruling that ensures abortion is a constitutional right across the country, along with a subsequent 1992 decision, Planned Parenthood v. Casey, which largely upheld the decision.
The majority draft opinion may still change ahead of the Supreme Court's final ruling around late June.