29 Famous Women Who've Talked About Having Abortions
A leak from the Supreme Court revealed on Sunday of a draft opinion striking down Roe v. Wade has unleashed a political earthquake in the United States.
The historic Roe v. Wade decision has granted a federal right to abortion in the U.S. for decades and the draft opinion has sent shockwaves throughout social media and sparked protests outside the Supreme Court.
If finalized, this bombshell ruling would instantly make abortion illegal in at least 13 states, with legal access to abortion varying widely across the country.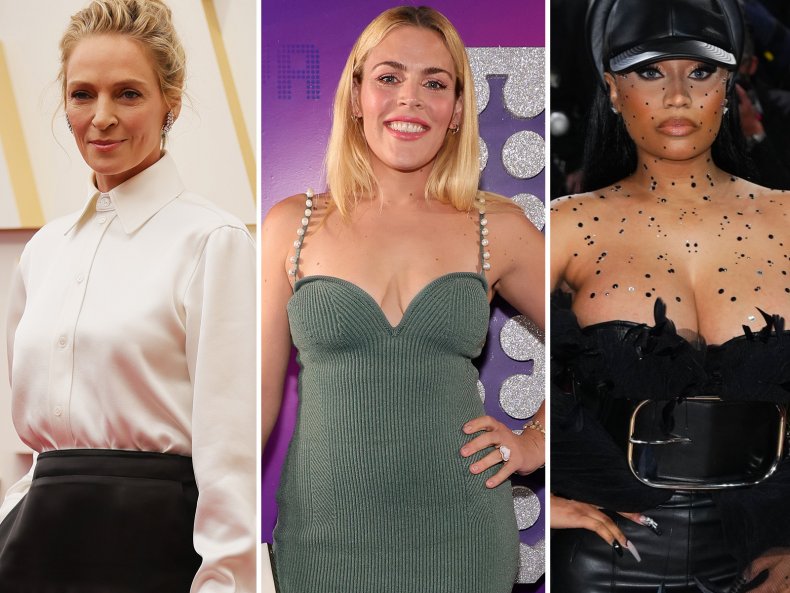 A number of GOP lawmakers praised the leaked opinion to abandon Roe v. Wade, while President Joe Biden has since released a statement showing support for it.
"I believe that a woman's right to choose is fundamental, Roe has been the law of the land for almost 50 years, and basic fairness and the stability of our law demand that it not be overturned," the president said in a statement on Tuesday.
Here are some high profile names who have spoken about having abortions:
Uma Thurman
In 2021, Uma Thurman wrote a powerful essay condemning the Texas abortion law and revealing her "darkest secret"—the termination she had as a teenager.
In the deeply personal op-ed, published in The Washington Post, the Kill Bill actress wrote that she made the decision because she was not ready to raise a child and her youth would prevent her from providing a stable home.
"It has been my darkest secret until now," she wrote. "I am 51 years old, and I am sharing it with you from the home where I have raised my three children, who are my pride and joy."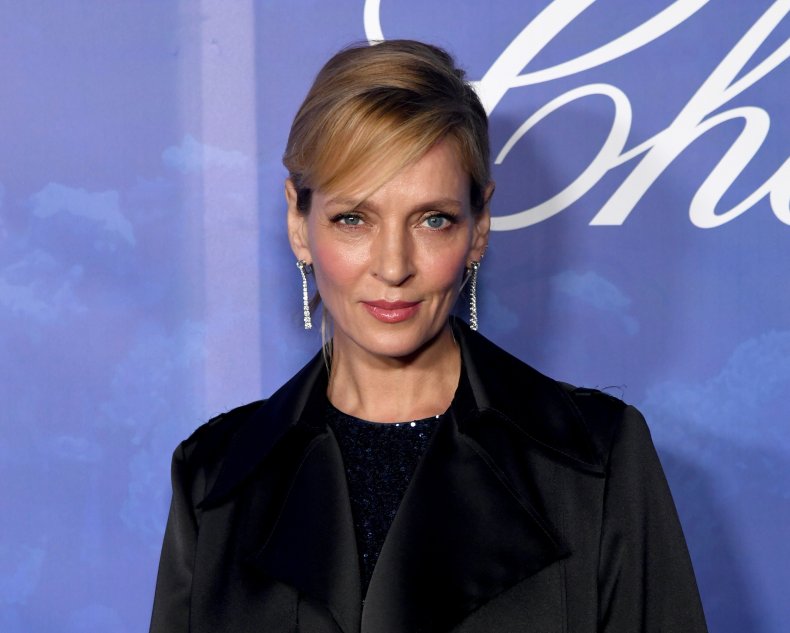 Stevie Nicks
In 2020, in response to the nomination of Amy Coney Barrett to the Supreme Court, Fleetwood Mac singer Stevie Nicks opened up about her abortion in 1979.
"If I had not had that abortion, I'm pretty sure there would have been no Fleetwood Mac. There's just no way that I could have had a child then, working as hard as we worked constantly. And there were a lot of drugs, I was doing a lot of drugs...I would have had to walk away," the singer told The Guardian.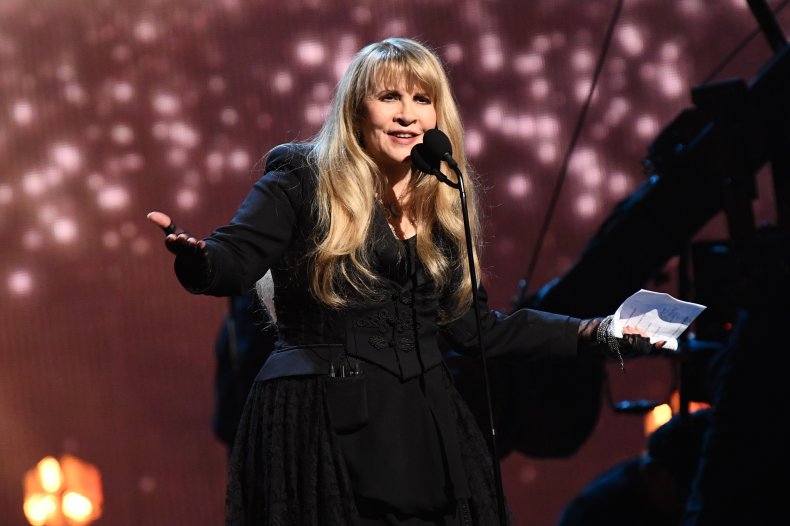 Whoopi Goldberg
The View host Whoopi Goldberg revealed she induced an abortion at the age of 14 in the book The Choices We Made: Twenty-Five Women and Men Speak Out About Abortion.
"I talked to nobody. I panicked. I sat in hot baths. I drank these strange concoctions girls told me about—something like Johnnie Walker Red with a little bit of Clorox, alcohol, baking soda (which probably saved my stomach) and some sort of cream. You mixed it all up. I got violently ill," she wrote.
"At that moment I was more afraid of having to explain to anybody what was wrong than of going to the park with a hanger, which is what I did."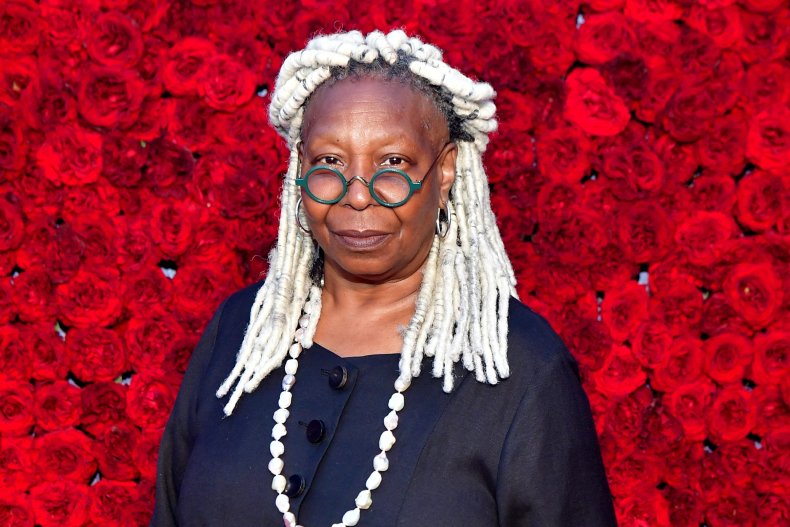 Ashley Judd
In 2019, actress Ashley Judd revealed she had an abortion after being raped.
"As everyone knows, and I'm very open about it, I'm a three-time rape survivor. And one of the times I was raped, there was conception," she told Katie Couric at the Women in the World summit. "And I'm very thankful I was able to access safe and legal abortion. Because the rapist, who is a Kentuckian, as am I, and I reside in Tennessee, has paternity rights in Kentucky and Tennessee. I would've had to co-parent with my rapist."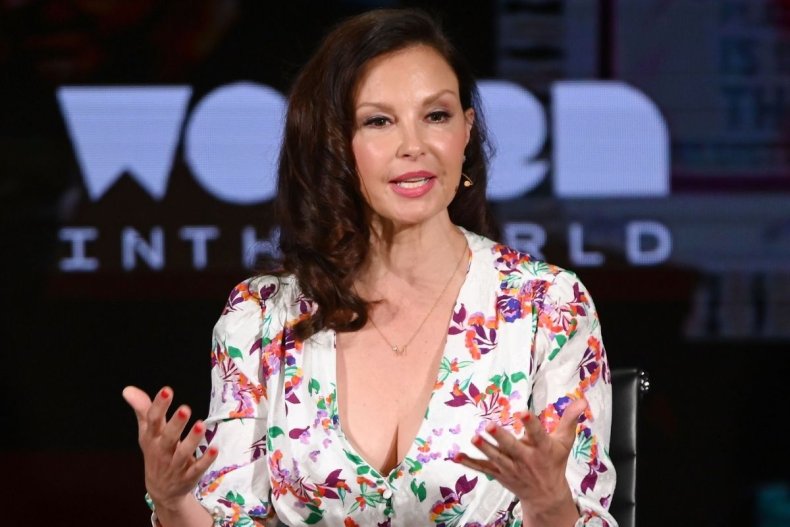 Alyssa Milano
Charmed actress and activist Alyssa Milano revealed she had two abortions in 1993 while in her early 20s.
"In 1993, I had two abortions," she said on her podcast in 2019. "I was in love for the first time, in the breathless way you can only be in love when you are young. It was huge. It filled every part of living. It was a joyful and exciting and powerful time in my life."
Nicki Minaj
Nicki Minaj opened up about her abortion in an interview with Rolling Stone in 2014, revealing she "thought [she] was going to die."
"I was a teenager. It was the hardest thing I'd ever gone through," she said at the time.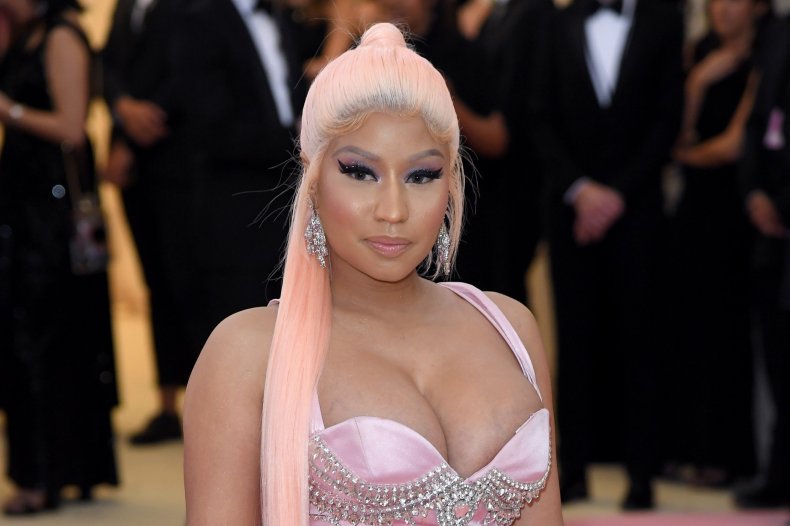 Laura Prepon
Orange is the New Black star Laura Prepon revealed in 2018 that she had to terminate her second pregnancy after she was told by doctors that the fetus would not survive to full term.
"Our neonatal specialist told us the brain was not growing and the bones were not growing," Prepon said in an interview with People magazine. "We were told the pregnancy would not go to full term and that my body was at risk carrying any longer."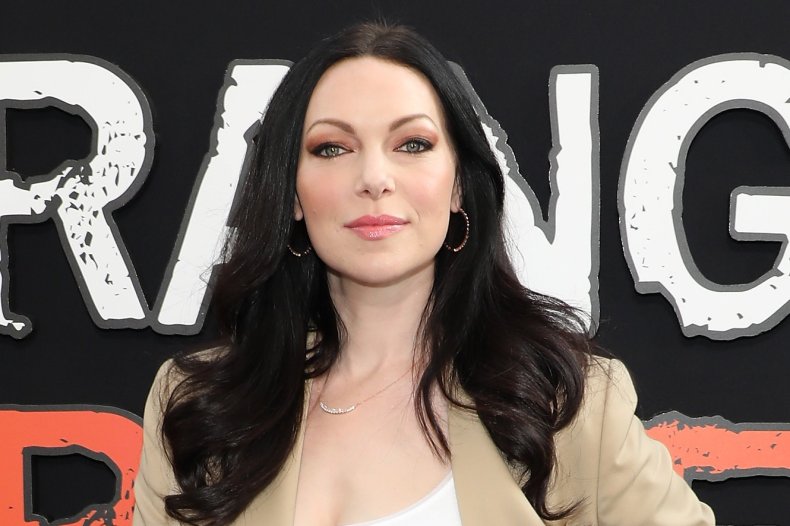 Keke Palmer
In 2019, actress Keke Palmer shared her own abortion story, revealing she had one when she was 24.
"I was worried about my career responsibilities and afraid that I could not exist as both a career woman and mother," she tweeted, per The Los Angeles Times.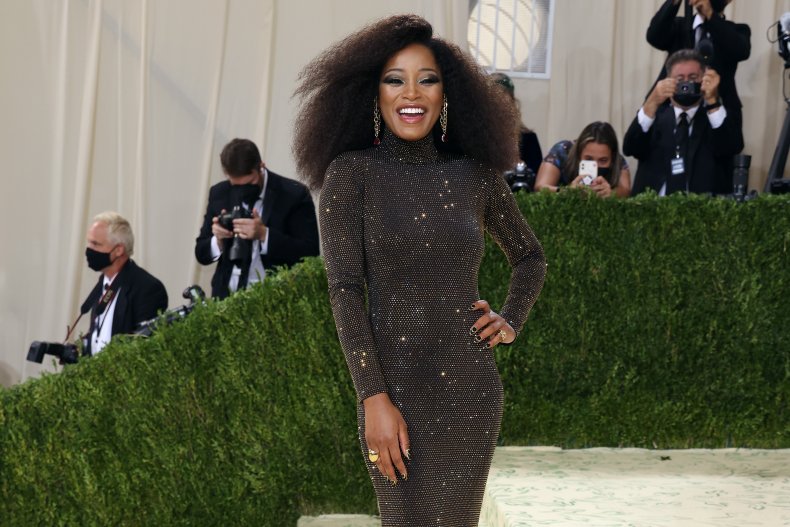 Busy Philipps
In 2019, actress and talk show host Busy Philipps started the #YouKnowMe campaign, an effort to get women to open up about their abortion experiences after Georgia introduced a restrictive new law, the six-week abortion ban.
"I had an abortion when I was 15 years old, and I'm telling you this because I am genuinely really scared for women and girls all over this country," she said on her show, Busy Tonight. "And I think that we all need to be talking more and sharing our stories more."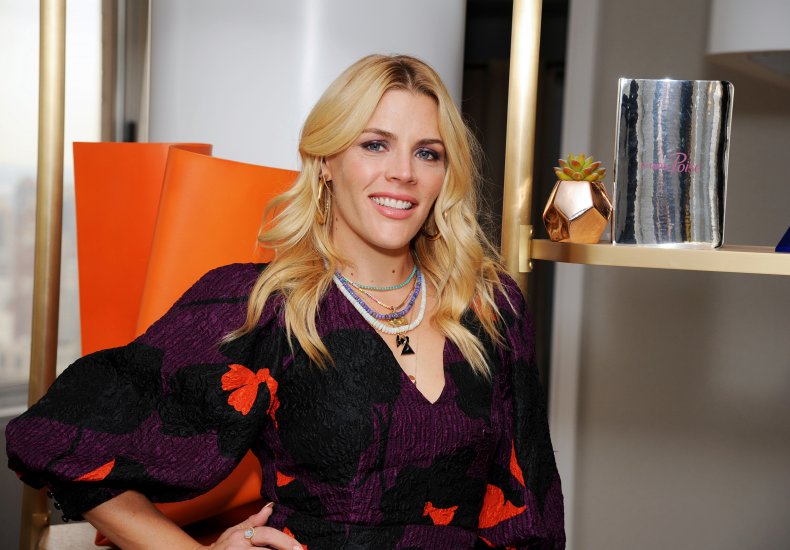 Hannah Gadsby
In 2019, Australian comedian Hannah Gadsby revealed she had an abortion after being raped.
"Had I been in that state [Alabama], under these laws, under these politics at that time in my life, I would be dead. It's as simple as that," she told Variety. "I was assaulted, raped and very, very vulnerable. How was I going to raise a child? I would have ended up dead. How is that pro-life? You can't say women can't have abortions and then provide absolutely no infrastructure to help them."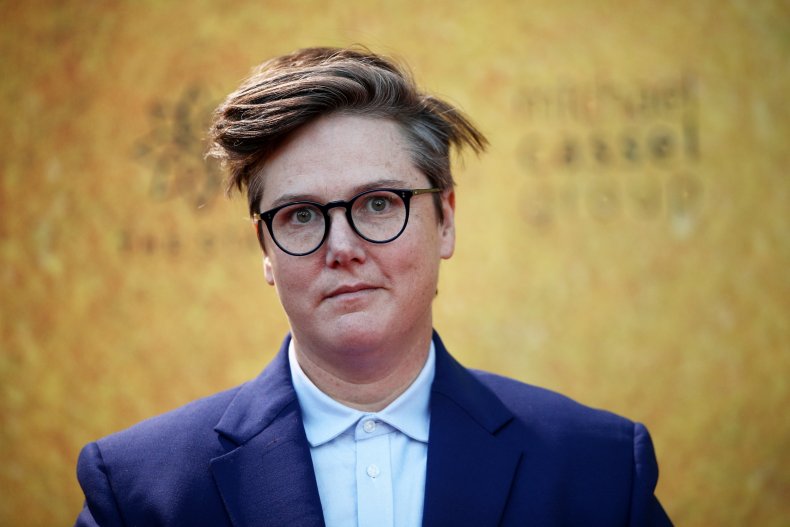 Jameela Jamil
The Good Place star Jameela Jamil also spoke about having an abortion in 2021, revealing that it "saved [her] life."
"I had not a minute of regret. I only felt deep relief and gratitude that I lived in a country that made abortion accessible and safe. Nobody made me feel bad for being there. They just gave me HEALTHCARE. Because that is what abortion is. Banning it won't stop abortion. It will ONLY stop SAFE abortion. Especially for the disadvantaged," she wrote on Instagram.
Amber Tamblyn
In response to Philipps' #YouKnowMe campaign, actress Amber Tamblyn also opened up about her own abortion.
"In 2012, I had an abortion," she tweeted.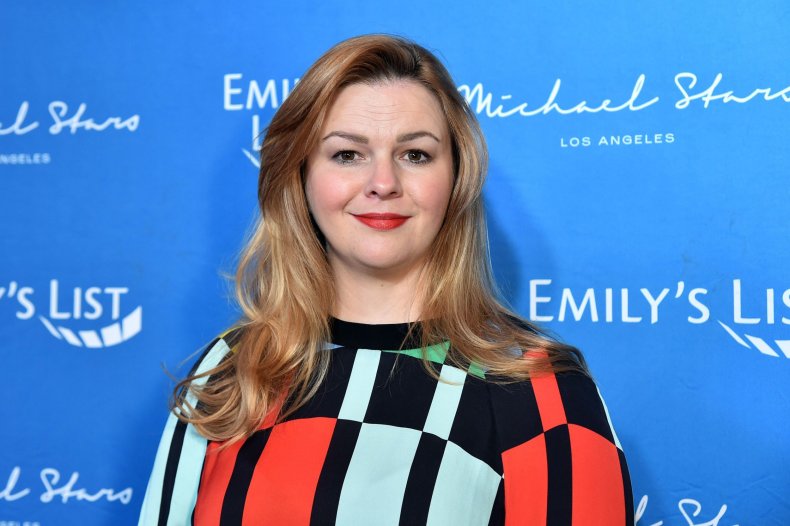 Tess Holliday
Model Tess Holliday revealed she had an abortion following the birth of her second child when she was experiencing postpartum depression.
"I had postpartum depression and then severe delayed postpartum and that's what I was dealing with," Holliday told People.
"When I found out that I was pregnant again, I thought there's no way I could do this. I was already, for the first time, experiencing suicidal thoughts. I literally didn't want to go through any day at all. So, the thought of having to do it, to go through all of that again, destroyed me."
Milla Jovovich
Milla Jovovich revealed in 2019 that she had an "emergency" abortion at four and a half months pregnant.
"I myself went through an emergency abortion 2 years ago," she wrote on social media. "I was 4 1/2 months pregnant and shooting on location in Eastern Europe. I went into preterm labor and told that I had to be awake for the whole procedure. It was one of the most horrific experiences I have ever gone through. I still have nightmares about it."
Joan Collins
Actress Joan Collins revealed in her 1978 autobiography that she had an abortion in her 20s when she was engaged to Warren Beatty.
"I had an abortion. It would have been the death of my career, and I was by then 26," she said on Piers Morgan's Life Stories in 2021.
"Of course, I hesitated but I realized that if I was going to have a child I was going to be able to bring the child up properly and I believed very strongly that I'm in charge of my body."
Chelsea Handler
Comedian Chelsea Handler revealed she had two abortions when she was 16.
"I hated my parents and I was having unprotected sex with my boyfriend, who was not someone I should've been having sex with in the first place, never mind unprotected sex," she wrote in Playboy in 2016.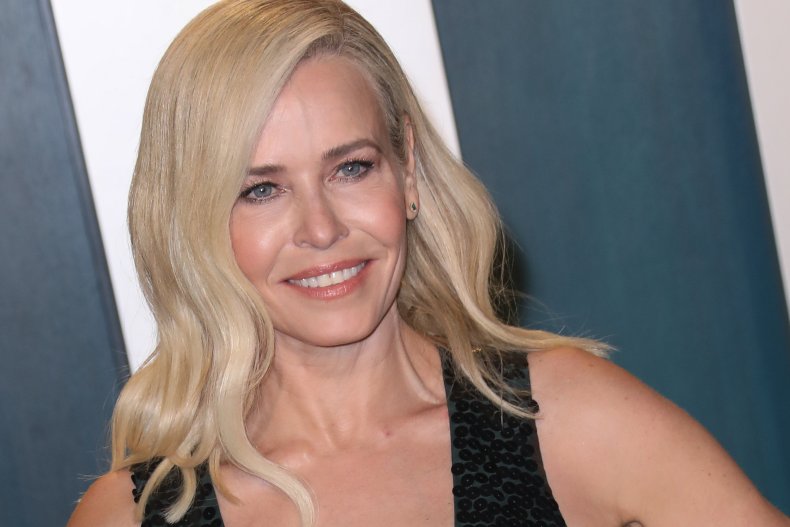 Margaret Cho
Comedian Margaret Cho opened up about having an abortion in 2016.
"I talk a lot about abortion and people get really freaked out. I'm not even making a political statement. I'm just talking about what happened! I have had them and I want to talk about them," she told XOJane, per Fortune.
"I don't care what your views are toward abortion, I just think women should be talking about it."
Naya Rivera
Late Glee star Naya Rivera opened up about having an abortion in her memoir Sorry Not Sorry.
"It was very scary to open up about everything," Rivera told People in 2016. "It's not something a lot of people talk about, but I think they should. I know some people might read it and say, 'What the hell?' But I hope someone out there gets something out of it."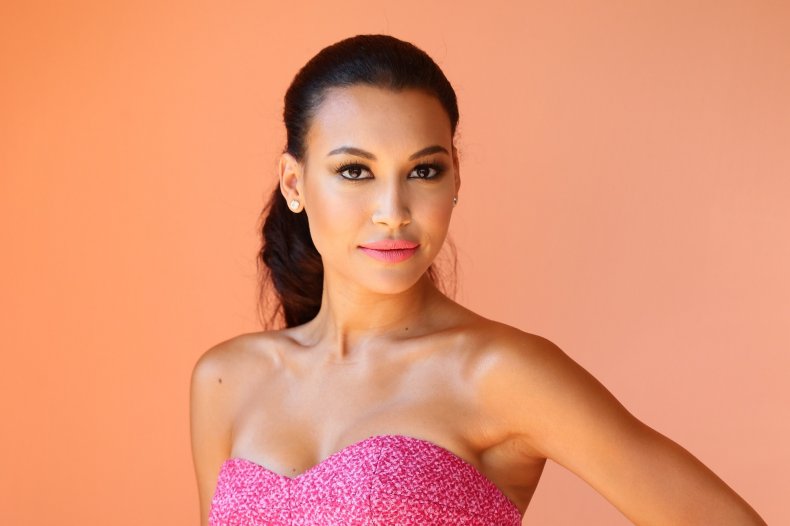 Billie Jean King
Tennis legend Billie Jean King wrote about the difficulties she faced to obtain an abortion in 1971 in an op-ed for The Washington Post in 2021.
"In early 1971, I became pregnant. It was unexpected. I was 27 years old and the top-ranked women's tennis player in the world," King wrote. "I was on the road constantly to help launch the world's first professional all-women's tour. In fact, I learned I was pregnant after almost throwing up on court during a match."
Vanessa Williams
Actress Vanessa Williams revealed she had an abortion when she was in high school in her 2021 memoir, You Have No Idea.
"It was definitely a choice, because it didn't need to be [in the book]," Williams wrote, per ABC. "It happened one night where she told me, 'come over here,'... I didn't know that it was wrong, but I knew that it wasn't right because I wasn't supposed to tell anybody."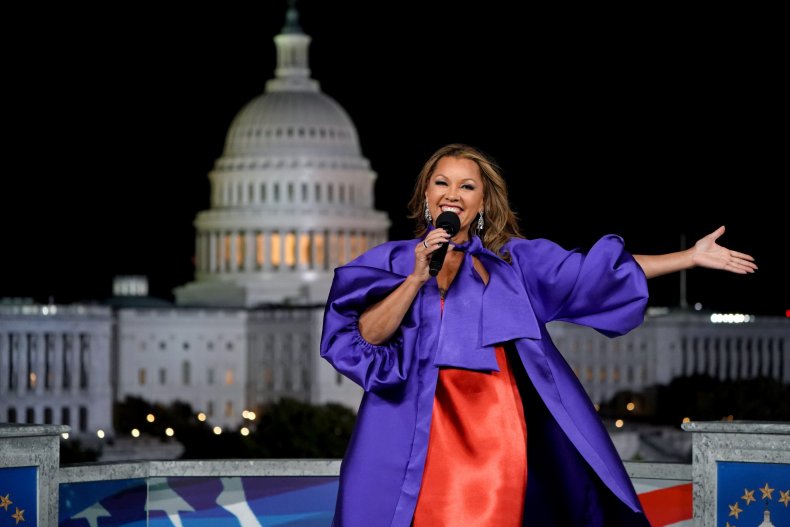 Jemima Kirke
Girls star Jemima Kirke said in 2015 that she did not want to "put a child or myself through a lifetime of that chaos" when she got pregnant in 2007.
In a video in support of "Draw The Line," a campaign by the Center for Reproductive Rights in 2015 she said, per The Independent: "I wasn't sure that I wanted to be attached to this person for the rest of my life. My life was just not conducive to raising a happy, healthy child. So, I decided to get an abortion."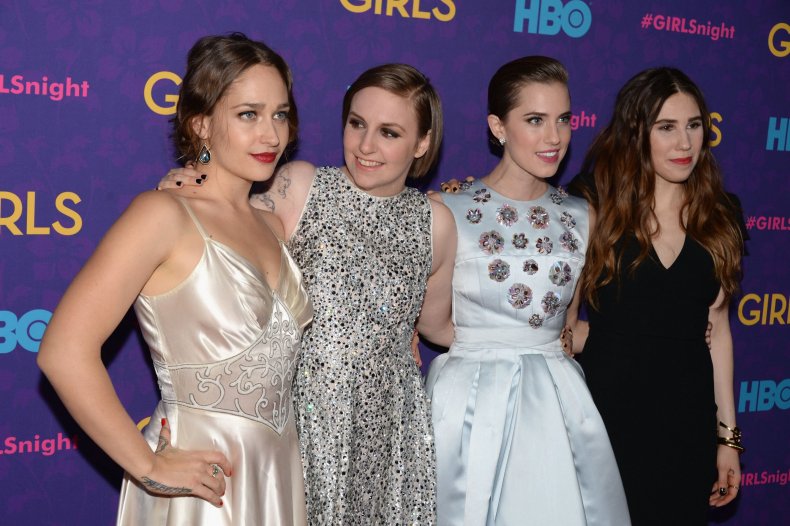 Rose McGowan
Charmed star Rose McGowan spoke about having an abortion after birth control failed.
"I am not ashamed, nor should you be," she tweeted in 2019, per People. "That 60 percent of those who choose to have abortions are already mothers says a lot—they understand more than anyone. I was on birth control and it failed. I realized I could not bring a child into my world and simultaneously change the world.
"I do not regret my decision and it was not made lightly. If you do not want an abortion, don't get one. My body, my choice, my life. Have you had to make a choice? Let's talk and use hashtag #HonestAbortion."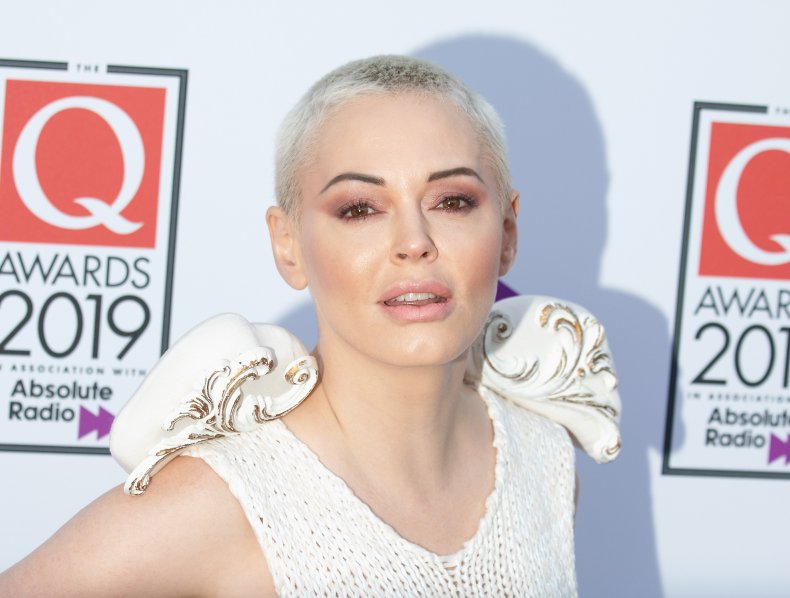 Cynthia Nixon
Sex and the City star Cynthia Nixon spoke about how her mother was forced to obtain an illegal abortion in the 1960s.
"Abortion rights and reproductive rights is a very personal issue for me," Nixon said in 2018 when she was campaigning to be New York governor. "My mother had an abortion here in New York State before it was legal. And when I was old enough, she made sure to tell me about it."
"It was very hard for her to speak about," Nixon said, per People. "She didn't give a lot of details but it was very important for her to tell me that she had had an abortion, that it had been illegal, and that it had been a tremendously awful experience. She had wanted me to make sure that I knew her history so I can fully value how crucial reproductive freedom is."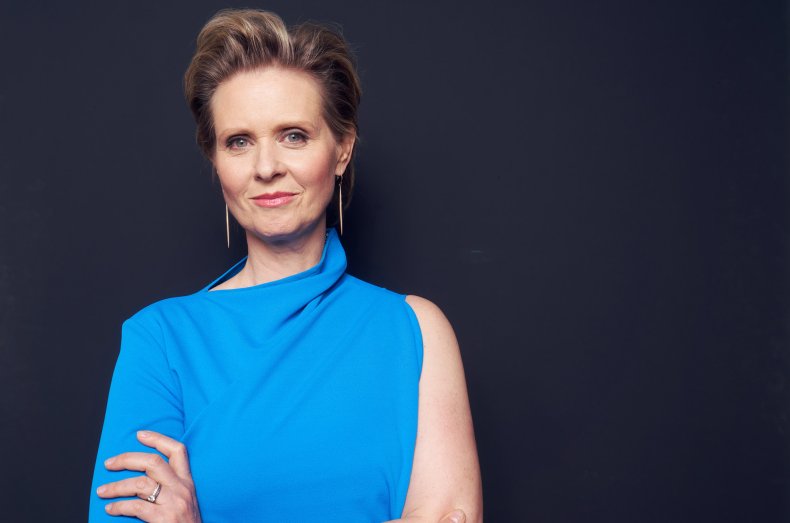 Gloria Steinem
Activist Gloria Steinem said in 2018: "If men could get pregnant, abortion would be a sacrament."
Speaking to The Guardian about her own experience with abortion in 2011, the activist said: "[Abortion] is supposed to make us a bad person. But I must say, I never felt that. I used to sit and try and figure out how old the child would be, trying to make myself feel guilty. But I never could!"
She said: "Speaking for myself, I knew it was the first time I had taken responsibility for my own life. I wasn't going to let things happen to me. I was going to direct my life, and therefore it felt positive. But still, I didn't tell anyone, because I knew that out there it wasn't [positive]."
Sharon Osbourne
The Talk's Sharon Osbourne revealed that she was "terrified" to tell her parents about her abortion when she was a teenager.
"I was pregnant at 18, I was just 18," she explained on her talk show, per The Independent. "I was terrified to tell my parents. Terrified. Especially my father. They would have been disappointed in me. I would have been a failure."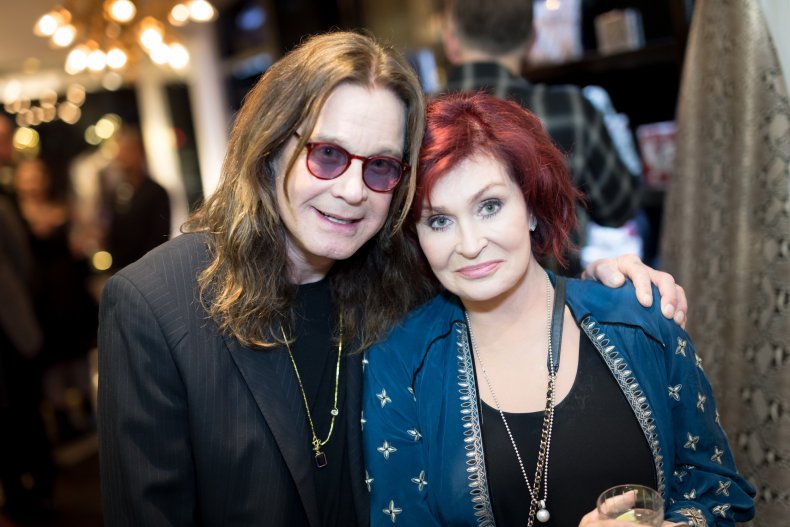 Cori Bush
Representative Cori Bush of Missouri shared her experience with abortion in a 2017 interview with Vanity Fair.
"I was just like, what is happening? Why are these people so angry, angry at me? And they don't even know my story," she said of her experience.
Barbara Lee
Representative Barbara Lee of California shared her experience with abortion during a House oversight committee meeting about reproductive rights in 2019.
"I was one of the lucky ones, madam chair. A lot of girls and women in my generation died from unsafe abortions. My personal experience shaped my beliefs to fight for people's reproductive freedom," Lee said.
Pramila Jayapal
Representative Pramila Jayapal of Washington shared her experience at the same hearing.
"Whether the choice to have an abortion is easy or hard, whether there are traumatic situations or not, none of that should be the issue. It is simply nobody's business what choices we as pregnant people make about our own bodies," Jayapal said.
Phoebe Bridgers
Singer Phoebe Bridgers revealed her personal experience with abortion following the Supreme Court leak this week.
"I had an abortion in October of last year while I was on tour," the 27-year-old wrote on Instagram.
"I went to Planned Parenthood where they gave me the abortion pill. It was easy. Everyone deserves that kind of access."
Update 05/04/22, 11:19 a.m. ET: This article has been updated with comments by Phoebe Bridgers.