Disney Invited to Relocate to Texas from Florida and Set up New Resort
A Texas judge has invited Disney to move from Florida to set up shop in the state amid the company's feud with Gov. Ron DeSantis, hoping to add a new name to the roster of big companies that have relocated to the Lone Star state.
The offer to build a new resort on the other side of the country comes after Florida's Republican governor revoked Walt Disney World's long-term self-governing agreement following a public spat about gay rights.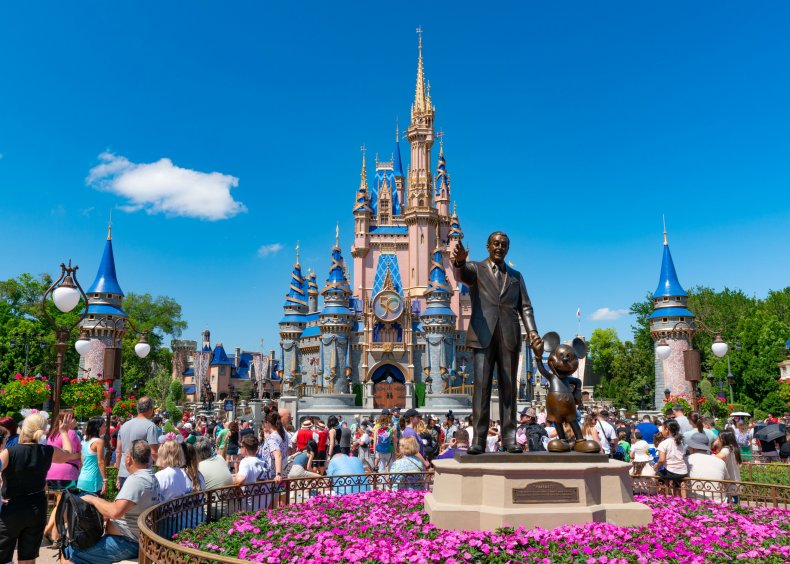 Texas has a history of successfully luring huge companies away from their roots to establish their base in the state—including Tesla, which has moved its HQ from California to Texas. Business leaders are tempted by low taxes and the ease of finding workers.
Toyota, Oracle and Hewlett Packard Enterprise have also moved headquarters from California to Texas.
In the latest attempt to woo big business to Texas, a Fort Bend County Judge, K.P. George, wrote to Disney boss Bob Chapek to suggest that his own area would be "a welcoming and diverse place to do business."
Tweeting a copy of the letter to the Walt Disney Company CEO, the judge said: "From Timone & Pumba to Tinker Bell, Disney characters are as diverse as Fort Bend County families. I welcome @Disney to visit Fort Bend County as your next destination while you face attacks from the modern day political extremists like @RonDeSantisF."
The letter, dated Thursday, April 21, stated: "While you, your company, employees and diverse fans face authoritarian, anti-business, and culture war attacks from extremists in Florida, we in Fort Bend are more ready to welcome the Disney family with thousands of good-paying jobs and billions of dollars of investments."
And the judge, a Democrat, went on to sing the praises of "unique" Fort Bend County, near Houston.
He added: "With a strong focus on economic development, we encourage small and large business growth through a business-friendly climate; we make a difference in our children's lives every day through youth empowerment initiatives and aim to continue improving the quality of life through new, fresh and innovative ideas. I invite you to visit Fort Bend County and see for yourself why our community is the best place for a new Walt Disney World Resort."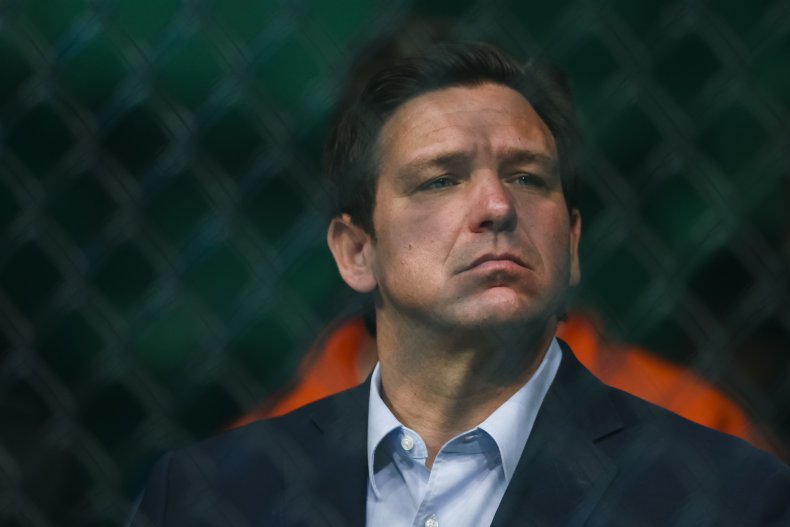 DeSantis, who is up for re-election in November, stripped the theme park of a decades-old special agreement that allowed it to govern itself on Friday, April 22. The theme park was effectively allowed to run its own government on the land, and was in charge of its own services such as utilities, security and fire crews.
The move to revoke the agreement came after Disney had criticized a new state law, dubbed "Don't Say Gay" by critics, which banned classroom discussion about sexual orientation or gender identity for elementary school students.
The judge's pitch on behalf of Texas is not the first time other states have tried to woo Disney away from Florida since the DeSantis drama erupted. Colorado officials were also keen to welcome the company to their state.
Texas has form when it comes to tempting firms to relocate. In early December 2021, CEO Elon Musk moved Tesla's corporate headquarters from Silicon Valley, California, to a large factory being built just outside of Austin.
It wasn't clear how many of the 10,000 employees would relocate along with the company, but analyst Daniel Ives, of investment firm Wedbush, told NBC 5 Dallas-Fort Worth that he suspected up to half could make the move. He said that relocating made sense for the company, adding: "The tax incentives down the road, we believe, will be massive when you compare [Texas] taxes versus California. Getting employees is much cheaper and easier in Texas."
Texas has one of the lowest tax burdens in the U.S., with no corporate or personal income tax. The Texas Economic Development Corporation states on its website: "The state offers a number of other advantages for businesses, including sales tax exemption for manufacturing machinery and equipment and R&D-related [Research and Development] materials, software, and equipment, as well as franchise tax exemption to manufacturers, sellers, or installers of solar energy devices. Property tax abatements, permitting fee waivers, local cash grants and local funding are also available to assist companies looking to relocate or expand in the state."
Newsweek has reached out to the judge, DeSantis, and Disney.