Other States Invite Disney in After Florida Strips Theme Park of Autonomy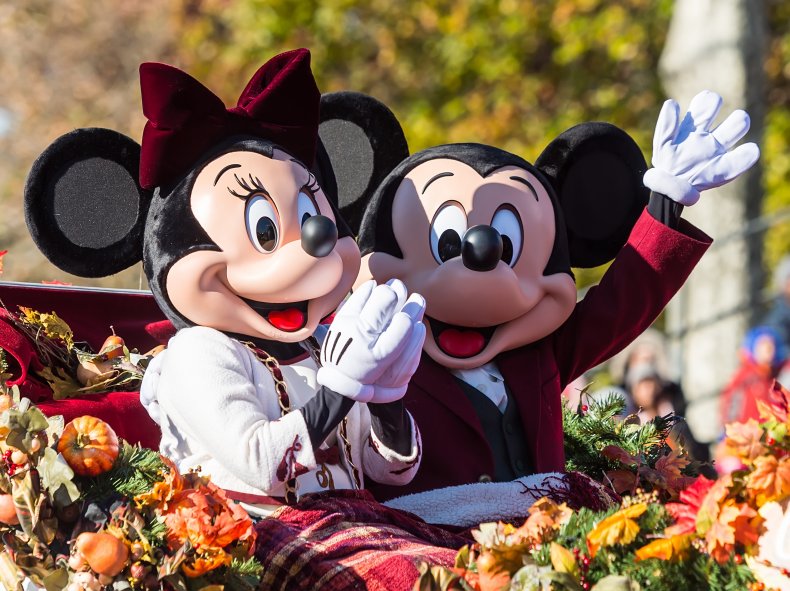 As Florida Governor Ron DeSantis signed a bill to strip Walt Disney World of its special governing status, officials in other parts of the country invited the company to build theme parks in different states.
DeSantis on Friday signed legislation to officially dissolve Disney's Reedy Creek Improvement District on June 1, 2023, although legal challenges could still stifle the plan. The Republican governor proposed the bill days earlier, escalating a culture war battle that began when the company criticized the state's so-called "Don't Say Gay" law, which limits lessons on sexual orientation and gender identity in Florida schools.
Shortly after the legislation was proposed, Colorado Governor Jared Polis, a Democrat, invited Disney to relocate to his state while accusing DeSantis of "socialist attacks" against the company. He also urged Twitter to move to the state after DeSantis threatened the company for moving to block Elon Musk's hostile takeover bid, although the social media giant is currently based in California.
"Florida's authoritarian socialist attacks on the private sector are driving businesses away. In CO, we don't meddle in affairs of companies like @Disney or @Twitter," Polis tweeted on Tuesday. "Hey @Disney we're ready for Mountain Disneyland and @twitter we're ready for Twitter HQ2, whoever your owners are."
"We will grant Mickey and Minnie full asylum in Colorado," Polis added in another tweet.
Fort Bend, Texas County Judge K.P. George extended an invitation to Disney CEO Bob Chapek to open "a new Walt Disney World" in an open letter that described DeSantis as an "extremist" on Thursday. George touted his county as "strategically located" and "the most diverse county in the United States."
"While you, your company, employees, and diverse fans face authoritarian, anti-business, and culture war attacks from extremists in Florida, we in Fort Bend are more than ready to welcome the Disney family with thousands of good paying jobs and billions of dollars in investments," wrote George.
"I invite you to visit Fort Bend County and see for yourself why our community is the best place for a new Walt Disney World," he added.
Although George and Fort Bend may be eager to welcome Disney, it is unclear what reception the company might receive from Republican Texas Governor Greg Abbott, who has attracted criticism for his stance on LGBTQ rights while promoting himself as an advocate for conservative social issues.
The Reedy Creek district currently allows Disney to effectively run its own government on the land where Walt Disney World is located, including security, fire protection, utilities and planning services. Disney also has the ability to impose taxes on the land and run its services with the revenue it gains from those taxes.
Democratic critics of DeSantis have blasted the governor for retaliating against one of the state's largest employers and sources of revenue. The governor himself seemed to confirm that the effort was politically motivated in a recent fundraising pitch, according to CBS News.
DeSantis wrote to potential donors on Wednesday that "Disney and other woke corporations won't get away with peddling their unchecked pressure campaigns any longer" and pledged to hold "the Democrat machine and their corporate lapdogs accountable."
Those opposed to the dissolution of the district, which was established in 1967, have warned that revoking Disney's self-governing status could leave taxpayers in Orange and Osceola counties on the hook to pay a debt of $2 billion.
Criticism of the move has not been limited to Democrats, with Jenna Ellis, a former attorney for ex-President Donald Trump, recently tweeting that DeSantis was "over the line" for moving to punish the company in a political dispute.
On Friday, Ellis told Newsweek that she expected Disney would "sue and win" over the new law, arguing that it was "illegal and unconstitutional."
Newsweek reached out to The Walt Disney Company for comment.