A former attorney for President Donald Trump told Newsweek that Florida Governor Ron DeSantis would be likely to lose in court if Disney files suit against him over the bill revoking the company's special status in Florida.
"I predict that Disney will sue and win," Jenna Ellis wrote on Friday, shortly after DeSantis signed a bill terminating the self-governing privileges that Walt Disney World has held since 1967.
The bill is the latest attack on Disney from Florida Republicans, who have slammed the company for wading into a political debate over a parental rights bill that critics argue hurts LGBTQ children and families.
DeSantis has moved quickly to respond to Disney's opposition to the Parental Rights in Education bill, also dubbed the "Don't Say Gay" bill.
The governor on Tuesday urged the state legislature to take up a measure stripping Disney of its special status during lawmaker's special session this week. By Thursday, DeSantis secured the votes needed from both chambers.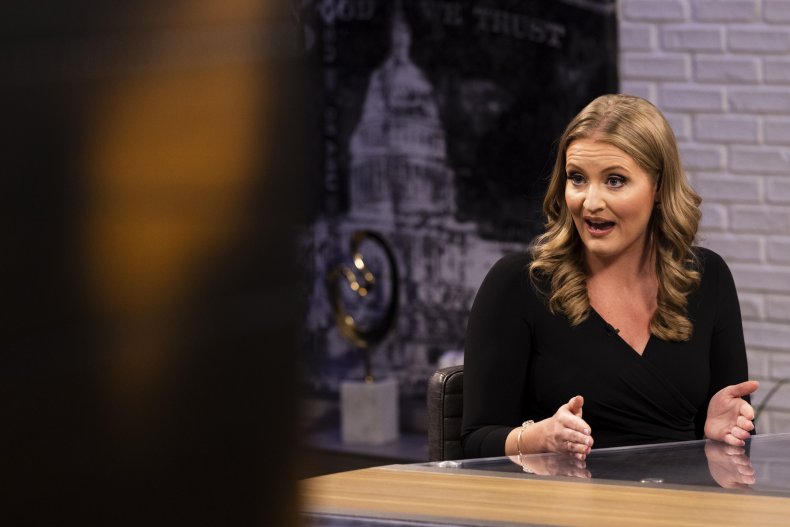 Up until now, the Walt Disney World Resort has been exempt from certain regulations and taxes and has been allowed to control construction on its 25,000-acre property, known as the Reedy Creek Improvement District. Reedy Creek also levies taxes on Disney to pay for the resort's own fire and medical response teams.
The dissolving of the district will require the two Florida counties that contain the sprawling resort to step in and provide services. This could lead to a potential double-digit tax increase for residents in Orange and Osceola counties.
Ellis, who was hired as a senior legal analyst by then-president Trump in 2019, has argued that the legislation violates Disney's constitutional right to free speech, telling Newsweek that the government cannot punish Disney's "protected speech" but that this is "exactly what the State of Florida is doing."
"DeSantis and Florida legislators have admitted (and even fundraised off of!) their motive for retaliation against Disney because Disney put out a statement and said it would use its resources to fight against the Parental Rights in Education bill," she wrote.
The attorney said that in order for Disney to successfully argue that their constitutional right is being violated, the company would need to prove that they engaged in protected conduct, such as speech, and that adverse action was taken against Disney and that the adverse action was motivated in part by the protected conduct.
"Disney clearly meets all of the elements here. The First Amendment right to criticize government or public officials or legislation is supported by caselaw and the Constitution," she said. "What Florida is doing is illegal and unconstitutional."
Ellis emphasized that while she doesn't necessarily agree with Disney's position, she is a "constitutional conservative" who is dedicated to defending the right to speech "regardless of whether I agree with the speech or conduct, and regardless of whether the offending government is a blue or red state."
"The right to disagree with our government is a hallmark of American liberty," Ellis said.
She has offered her legal services to Disney should the company want to take DeSantis and other Florida Republicans to court.
Newsweek reached out to DeSantis' office for comment.