Why the Price of Disney+ Is Going Up
Disney+ is set to raise its price in the U.S. from March 26, with a monthly subscription going up to $7.99 a month (from $6.99) and $79.99 a year (from $69.99). This is the first price rise of the service in the U.S., and also means the Disney+/Hulu/ESPN+ bundle is increasing in price from $12.99 to $13.99 a month.
There are a number of reasons why the service is rising its price for the first time in its 17-month history. For one, this news has come a few months after the service announced an extensive upcoming catalog of movies and TV shows from Marvel, Star Wars and Pixar. At the service's quarterly investment call, it was revealed that the service was aiming to be able to release new original content every week, in the same way that streaming rival Netflix does. With the service set to feature far more content than previously, subscribers will have to pay extra for the privilege of watching it.
With a Netflix-like release strategy comes a more Netflix-like price. At $7.99, the service is now just one dollar less per month than Netflix's basic $8.99 a month package, though considerably less that the $13.99 a month standard Netflix price.
$7.99 was also the price for Netflix in 2011, when the service moved from offering streaming as an added value element of their DVD rental service to offering a streaming-only package. This standard package moved to $8.99 in May 2014, $9.99 in October 2015, $10.99 in October 2017 and $12.99 in January 2019.
In May 2014, meanwhile, they introduced a $7.99 basic package, which increased to $8.99 in January 2019.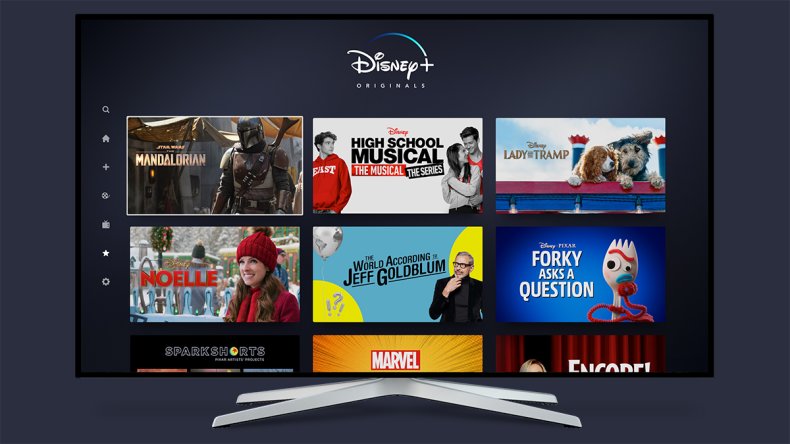 Disney+'s price hike, meanwhile, comes shortly after the streamer announced they had reached 100 million subscribers after little over a year. This growth, however, was mostly due to the company dominating the streaming market in India and Indonesia, where subscribers pay considerably less than those in Europe and the Americas.
The increase in the price of Disney+ comes after a difficult year for The Walt Disney Company at large. Though Disney+ had unprecedented success in the streaming market—the company's bottom line was hit by the decision to shelve tentpole movies like Black Widow, Cruella and Shang-Chi and the Legend of the Ten Rings, and to put movies like Hamilton and Soul onto Disney+ rather than putting them into cinemas.
With Disney+ subscribers getting not only buzzy shows like The Mandalorian and WandaVision but also films not available anywhere else, a price raise was fairly inevitable. Even now, Disney+ remains one of the cheaper streaming services, cheaper than Netflix, HBO Max ($14.99 a month), the video-only Amazon Prime ($8.99) the ad-free versions of Hulu ($11.99), Peacock ($9.99) and the new Paramount+ ($9.99).
Of the major streamers, only Apple TV+ ($4.99) is cheaper (as well as the ad-supported versions of Hulu, Paramount+ and Peacock), though that has a considerably smaller catalog than any other service.
With the company also taking a hit due to its Disneyland parks being closed, they announced layoffs of 11,000 employees in October 2020, with 32,000 expected to lose their jobs this year, per USA Today.
In the November investors call, the company reported that revenues had fallen by nearly a quarter for the company. In this call, Disney+ was reported as one of the few bright spots for the company's finances, so it is no surprise that they have chosen to raise prices in a move that will instantly bring in millions more for Disney every month.
The U.S. is not the only country getting a price raise. Canada received a $3 CAD rise last month, while U.K. and Europe subscribers got a £2 and €2 rise respectively earlier in the year.