'WandaVision' Helps Disney Plus Lure in 8 Million Subscribers in 2 Months
Disney+ has announced that it is closing in on 100 million subscribers, after a few months of stratospheric growth for the streaming home of Marvel, Stars Wars and the Mouse House's own catalog.
In a quarterly income report in February 2021, Disney+ reported 94.9 million subscribers.This is an increase of 8.1 million subscribers since the 86.8 million reported by Variety in December 2020—which itself was a staggering 13.1 million more than the 73.7 million reported by Fortune in November.
This huge growth comes despite the fact that the streamer has had only three major releases in the time between December and February—the final episodes of The Mandalorian, the straight-to-streaming release of Pixar's Soul, and half a dozen episodes of new Marvel show WandaVision.
These numbers suggest that the streamer has become a major threat to Netflix's title as the leading streaming service. In January, the streamer announced it ended 2020 with 204 million subscribers, an increase of eight million subscribers from October dwarfed by the 20-plus million new users Disney+ was able to get in a similar time.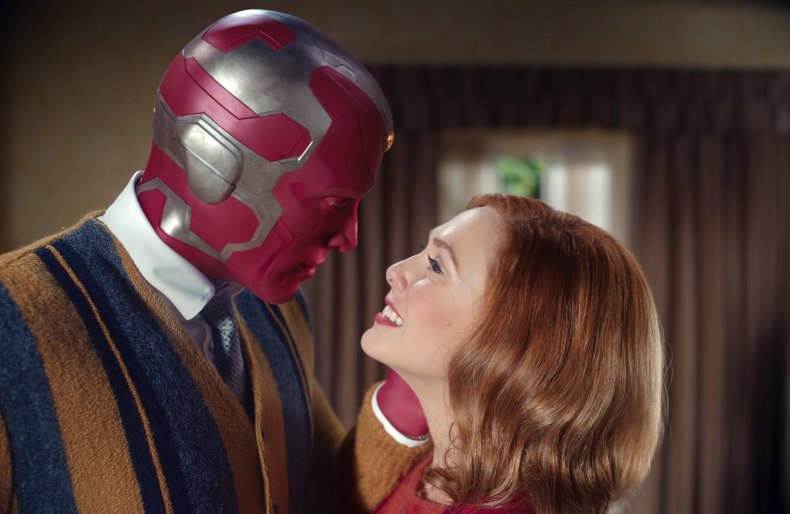 Of course, Disney+ currently has the smaller subscriber base, so has a wider potential market to draw from.
However, the fact that Disney was able to get these numbers with only a few major releases may make Netflix concerned. In December and January, Netflix released around 125 pieces of original content, including TV shows, movies and specials.
Disney+, meanwhile, relied on a much smaller stable of original content, releasing around 20 original pieces of content in the same time window. And with Disney+ recently announcing an extensive catalog of upcoming originals, with the aim of starting to release new content every week, their subscribers numbers are likely to continue to grow significantly.
It is not all good news, however. Fortune reported in November that one quarter of toal Disney+ subscribers and one half of new subscribers are in India and Indonesia, where subscribers pay much lower fees than in Europe an America. A subscription to Disney+ Hotstar in India costs around $20 a year compared to $70 in the U.S. In Indonesia, costs are even lower—$13.50 a year, or $2.64 a month (per Variety), with the service offering a two month trial for $1.40.
These prices are likely to increase in the coming years. In April 2020, for example, Disney+ Hotstar in India increased from $13 to $20 a year.
Netflix, in contrast, charges $8.53 a month in Indonesia (per Comparitech) for its basic plan, $10.88 a month for standard and $13.23 for premium. In India, the service offers four tiers: A $2.73 a month smartphone-only package, $6.85 for basic, $8.91 for standard and $10.97 for premium.
Disney+'s lower prices have been key in their strategy to beat Netflix in the so-called "streaming wars". In January 2021, The Hollywood Reporter revealed that Disney+ Hotstar had taken a lead over Netflix in subscriber numbers, with 2.5 million compared to the older streamer's 850,000.
As for India, Disney+ announced it had 26.8 million subscribers (30% of their total number) in India at the end of 2020, dwarfing the 4.6 million that Media Partners Asia predicted Netflix would have by that time.