'The Mandalorian' Season 2 Review: Spin-Off Overshadowed By Fan Service
The Mandalorian Season 2 finale pulled off the show's biggest surprise yet, with a young Luke Skywalker (a de-aged Mark Hamill) turning up to offer to train Grogu in the ways of the Jedi. And while the iconic Star Wars character's return was celebrated by many, a significant minority on Twitter were not happy that a yet again a character from over 40 years ago was returning to the franchise.
For example, one viewer wrote, "Luke showing up legitimately crushed me. It just seems like nostalgic storytelling to please [The Last Jedi] haters. Disappointing. F*** this," while another tweeted, "I'm so done with star wars, they really can't let things f****** go."
Luke's appearance, however, is just the pinnacle of a season that seemed insistent in jamming as many characters from Stars Wars movies, TV shows and books in as possible, turning The Mandalorian from an interesting show in its own right to a show that just seems like a cynical spin-off machine powered by fan service.
What was interesting about the first season of The Mandalorian is that it seemed to spell a way forward for the Star Wars franchise as a whole. It showed us that shows could exist in the universe of the franchise but tell stories about new characters—and not ones that we later find out are related to the characters we already know.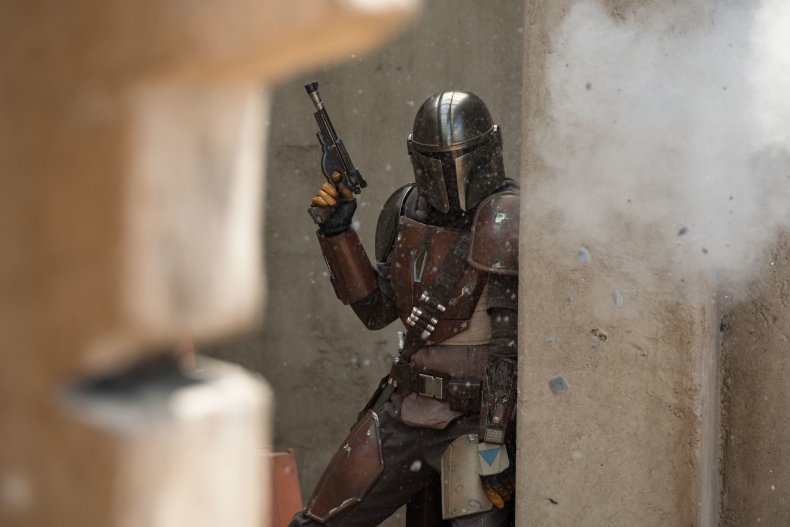 Then, however, Baby Yoda happened. No matter how many times Disney tried to convince fans that the little green Jedi was called The Child, Baby Yoda stuck as his name. The message seemed to be clear: Even when you give us new characters, the world seemed to say, we are going to relate them to characters we already have. From Baby Yoda, the path is set that will bring us to Baby Luke (aka uncanny digitally de-aged Luke) in the Season 2 finale.
Cut to Season 2, and any attempt to create new characters like Werner Herzog's mysterious Client or Taika Waititi's IG-11 droid are thrown out of the window, with the makers taking the lazier step of filling the world with existing characters (many of which, admittedly, were created by Mandalorian EP Dave Filoni in his previous show The Clone Wars) rather than thinking up new characters.
This may have made dedicated Star Wars fans happy, as they saw the universe that they love all start to fit together, but for more casual fans (aka the majority of all viewers) it made some episodes hard to watch, as characters are introduced as if we know them already even when we do not unless we have watched hundreds of hours of cartoons. This surely drove engagement on the Disney+ catalog, with many viewers forced to watch The Clone Wars just to understand who all these characters were, but it did not make for an enjoyable cohesive show.
This then served to make the flaws in The Mandalorian more apparent. Star Wars had always been inspired by the serials, short films shown in cinemas in the early 20th century in which heroes like The Lone Ranger, Dick Tracy or Zorro would face a different adventure each week. The Mandalorian is probably the closest that Star Wars ever got to the platonic ideal of a serial, with Pedro Pascal's Mando on another adventure each week.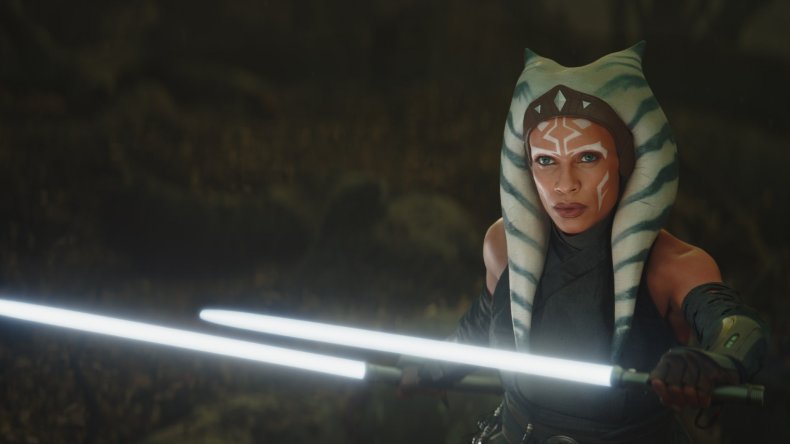 However, in a world of season-long arcs and prestige television, viewers expect more from a show, so when long periods of Season 2 just saw Mando embarking on a different quest each week where he would encounter a new famous face from the world of Star Wars, it quickly began to grate, turning the show into a Star Wars equivalent of The New Scooby-Doo Movies, a series from the 1970s in which each week Shaggy, Daphne and the gang would be joined by a new celebrity guest like Batman, The Addams Family or Sonny and Cher.
As shown by a recent Disney investors call, this change from The Mandalorian Season 1 to 2 is part of a wider strategy at Disney+ to make the most of the fact that they own two of the biggest pieces of intellectual property in movie history in Star Wars and Marvel, allowing them to win the so-called 'streaming wars'.
This means dozens of new Star Wars shows in the coming years like the Obi-Wan Kenobi series, a spin-off featuring Rogue One's Cassian Andor and a Lando Calrissian show—fans should probably be thankful, in fact, that they're not getting a space buddy cop series called Mando and Lando.
The Mandalorian itself, meanwhile, is getting two or possibly three spin-offs. Ahsoka, featuring Rosario Dawson as the Jedi, who herself has spun-off from The Clone Wars and its own spin-off Star Wars Rebels, and Rangers of the New Republic, which fans think is based on one of the few Season 1 characters that made it to Season 2, Cara Dune (Gina Carano). Plus possibly The Book of Boba Fett, a spin-off of The Mandalorian's version of the character who spun-off from The Empire Strikes Back.
This may all line the coffers of Disney+ nicely, but it has turned The Mandalorian into a cog in a massive wheel, a show that will only work alongside three other shows rather than one that works in its own right.
Season 2 began this process by transforming The Mandalorian from a show on its own to essentially a Star Wars Rebels spin-off where Mando becomes tied up in Bo-Katan's (Katee Sackhoff) mission to retrieve the darksaber. Again, dedicated fans probably cared deeply about this weapon and who wields it, but to the remainder of viewers it just seemed like yet another MacGuffin in a show obsessed with them, and one it would take a long read of Star Wars wiki Wookiepedia to understand the significance of.
As The Mandalorian at its heart is just a high-budget, high-action serial, Season 2 simply collapsed under the weight of all this backstory. Fans may have loved it, but for many others, the show has turned to the dark side.
The Mandalorian Season 2 is streaming now on Disney+.