Disney Plus Launch: How to Watch Disney Plus For Free
Hot off the heels of Apple TV+'s launch a few weeks ago, Disney is entering the streaming wars with Disney+, which offers much of the company's extensive back catalogue, including Marvel and Star Wars, for the price of $6.99 a month. Existing Verizon, Hulu and ESPN subscribers, however, can get the streaming service for free or at a discount.
How to watch Disney+ for free
Though Disney+ usually costs either $6.99 a month or $69.99 a year, all subscribers will get a seven-day free trial, allowing new users to get the chance to watch the streamer's hot new series and movies like The Mandalorian, Avengers: Endgame and a new live action Lady and the Tramp.
Verizon subscribers, however, can get a whole year free of Disney+. According to Verizon's website, both new and existing customers of their Unlimited plans can claim their free year, as can new 5G home internet and Verizon Fios customers, as well as existing customers who switch to these packages.
This free subscription will come into effect on November 12, when Disney+ is launched in the U.S.
Though these are currently the only ways to get the service completely for free, TV fans can also get the service heavily discounted thanks to a subscription bundle Disney is offering.
Disney is offering users the chance to subscribe to Disney+ (usually $6.99 a month), the limited ad version of Hulu ($5.99 a month) and ESPN+ ($4.99 a month) all for $12.99, saving around $5 a month. With this bundle, users can only watch Hulu on one device at a time and ESPN+ on five. Subscribers can also use all three services at once on three different devices.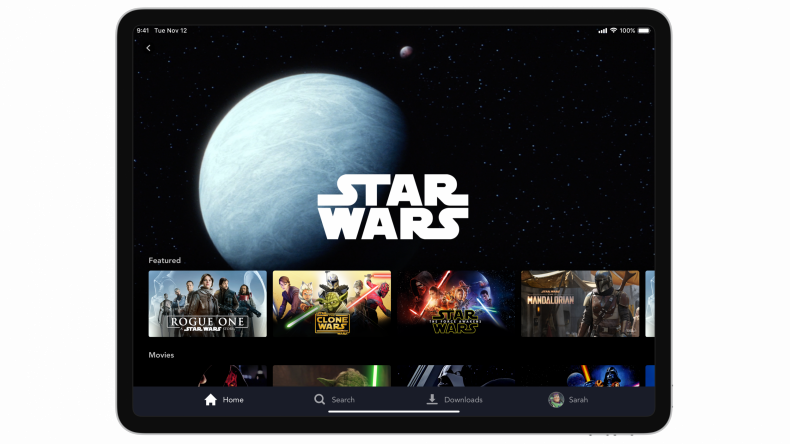 However, this bundle does not offer a free trial. Current Hulu subscribers can sign up to the bundle, but they will not be able to use it alongside the Hulu/Spotify bundle already offered by the streaming service, which offers shows like The Handmaid's Tale, Castle Rock and Veronica Mars.
At launch, Disney is offering over 500 movies, including the original Star Wars trilogy, the first three Toy Story films, Captain Marvel and classic Disney movies like Cinderella, Dumbo and Snow White and the Seven Dwarfs.
A number of other new shows were also teased this summer at Disney's D23 event, though not all of the shows will necessarily be available at launch. Those include a TV adaptation of High School Musical, a Lizzie McGuire update and a swath of new TV series based on Marvel properties.
Disney+ is released in the U.S. and Canada on Tuesday, November 12.