New 'Lizzie McGuire' and 'High School Musical' Sequels and Marvel's Loki Coming to New Streaming Platform Disney+
Disney super-fans have descended on Anaheim, California this weekend for the D23 Expo, described as the "Ultimate Disney Fan Event." But more than just a fun time for fans, Disney has taken the opportunity to reveal more of the original material coming to its new streaming platform, Disney+.
Disney has been hyping up Disney+, a new site for Disney properties — including Marvel Comics and The Simpsons, which Disney recently obtained in its acquisition of 20th Century Fox. The streaming service will cost $6.99 per month as a standalone service but for $12.99, customers can bundle Disney+ with Hulu and ESPN+.
While access to Disney's vast library is definitely a plus — no pun intended — the company has also been revealing a number of new TV shows and movies set to appear on the platform.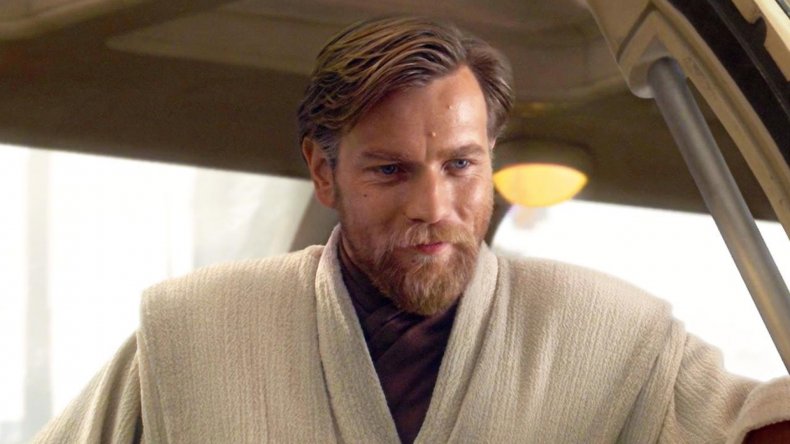 The Mandalorian is perhaps the title most people are excited for. The series, taking place in the Star Wars universe, is helmed by Jon Favreau. In an interview with The Hollywood Reporter, Favreau said he was taking his cues from the first act of the first Star Wars film, A New Hope.
Other Star Wars titles will include the return of The Clone Wars, a series based on Rogue One and a new show starring Ewan McGregor as Obi-Wan Kenobi.
Nostalgia is on the docket for all those '90s and '00s kids out there. Though High School Musical: The Musical – The Series had been previously announced, those in the D23 Expo hall got to see the first trailer for the series. Luckily, for those fans unable to make the trip to Anaheim, this trailer has been posted online.
Another nostalgic favorite is a sequel series that hasn't been announced yet. Hilary Duff announced that she is returning to star in a Lizzie McGuire sequel coming from the original series' creator, Terri Minsky. In the new series, Lizzie is an adult living in New York City. Don't worry — her animated counterpart will be a part of the new show.
Pixar fans also have reason to be excited — two series based on the studio's movies are coming. First is the previously announced series Forky Asks a Question, starring the breakout new character from Toy Story 4, played by Tony Hale of Arrested Development fame.
The other Pixar-related series is Monsters at Work, starring Aisha Tyler (Archer, The Talk)and Ben Feldman (Superstore, Mad Men). The series will be a workplace comedy set at Monsters, Inc., the company that provides power to the world of the monsters. According to IGN, on Feldman's character's first day at work, the factory switches to laugh-power, rather than the scare-power he'd been trained to create.
But it's the Marvel Universe that was the true star of the expo. Seven new Marvel series are coming to Disney+. Expo attendees got their first glimpse at the upcoming animated series What If...?, showing alternate takes on classic Marvel storylines. What's more, Kevin Feige, President of Marvel Studios, said that "almost the entire cast" of the Marvel Cinematic Universe will make appearances in the show, according to IGN.
Loki, the Avengers' frenemy, will also be getting his own show which is set to follow the trickster God after the events of Avengers: Endgame. Though Tom Hiddleston wasn't at D23, he did send along a video giving his thanks that he's been allowed to continue playing the character.
Other new Marvel series include Falcon and the Winter Soldier, starring Daniel Bruhl as Baron Zemo, Emily VanCamp as Sharon Carter and Wyatt Russell as John Walker; WandaVision, a comedic take on the Marvel universe which hasn't started shooting yet, but will star Kat Dennings, Randall Park and Kathryn Hahn; Ms. Marvel, based on Kamala Khan, Marvel's first Muslim superhero; She-Hulk, about lawyer and superhero Jennifer Walters; and Moon Knight, based on Marc Spector, a character IGN describes as "a mercenary left for dead."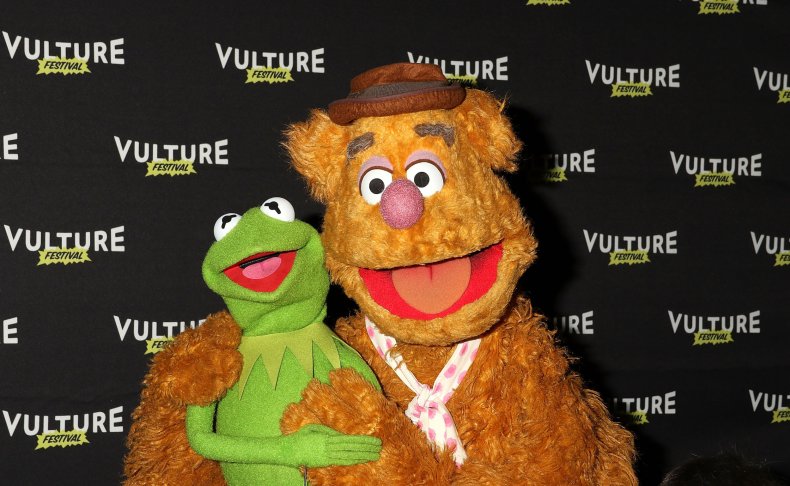 The Muppets are also making their return in an unscripted short-form series called Muppets Now, set to debut in 2020. Unfortunately, little is known about the series, as Kermit the Frog's onstage announcement of the new show was interrupted by Joe From Legal, telling the felt amphibian he's not cleared to reveal much.
"What can I say? The Muppets are getting together to make some unspecified fun things?" Kermit said, according to IGN.
There's one new series announced that's not based on any existing properties — Diary of a Female President, created by Ilana Peña, a writer on cult favorite TV show Crazy Ex-Girlfriend. The show follows a 12-year-old girl going to school. The title's not a misnomer, however; she does become President of the United States as an adult. While the child actor hasn't been announced, she will grow up to be Gina Rodriguez (Jane the Virgin, Someone Great), who plays the adult version of the character.
Finally, there are a host of original movies coming to the platform. The films include Noelle, a Christmas film starring Anna Kendrick and Bill Hader as Santa's children; Togo, based on a true story of a man and dog delivering medicine in rural Alaska; a live-action version of Lady and the Tramp starring Tessa Thompson (Black Panther, Sorry to Bother You) and Justin Theroux (The Leftovers, Mulholland Drive) as the titular dog couple; Timmy Failure: Mistakes Were Made about a boy with his own detective agency and Stargirl, based on the young adult novel by Jerry Spinelli about an eccentric girl who goes to an uptight high school.
Disney+ is set to debut November 12.