Disney Resorts Remove 'Do Not Disturb' Signs After Las Vegas Shooting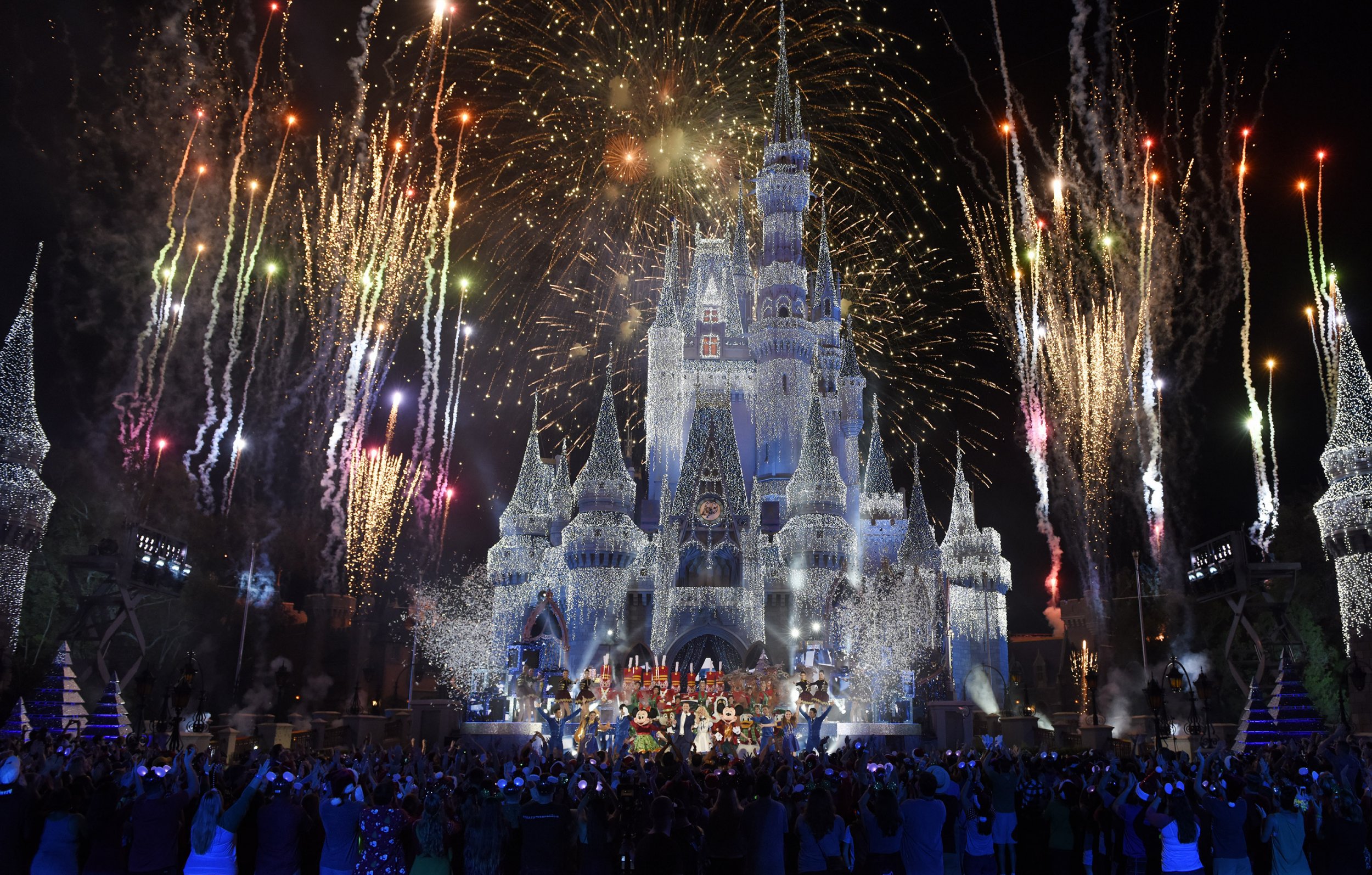 Walt Disney World Resorts in Florida began taking away "Do Not Disturb" signs last week after a Las Vegas mass shooting that saw gunman Stephen Paddock conceal 23 guns by hanging such a sign on his hotel room door.
Four of the Disney World resort properties near Orlando will now allow housekeeping and maintenance staff to enter rooms on a daily basis, The Orlando Sentinel reported Wednesday. The resort will be replacing the widely used "Do Not Disturb" hanging tag with one that reads "Room Occupied."
Following the October shooting, Las Vegas hotels including The Orleans Hotel and Casino on the Strip began changing their "Do Not Disturb" policies in November. Disney declined to tell The Orlando Sentinel if the change was directly related to the October massacre that killed 58 people attending a country music festival and injured 500 more on the Las Vegas Strip. The company is still deciding if it will implement the new policy at its other resort location in California.
Housekeeping and maintenance staff at Disney Resorts will now be required to knock and identify themselves before entering rooms where guests have hung the "Room Occupied" signs on the doorknob.
Paddock managed to smuggle the 23 guns into his hotel room on the 32nd floor of the Mandalay Bay over the course of several days using 10 suitcases. He opened fire from the hotel room window on October 1, showering a crowd with hundreds of rounds of ammunition.
Disney said guests will be notified about the new right-to-entry policy upon checking into the hotel. The guidelines are now in effect in the Grand Floridian Resort & Spa, Polynesian Village Resort, Contemporary Resort and Bay Lake Tower.
"We certainly wouldn't invade the privacy of a guest in a room," Wynn Resorts CEO Steve Wynn told Fox News following the shooting. "But...he didn't let anyone in the room for two or three days. That would have triggered a whole bunch of alarms here and we would have, on behalf of the guest of course, investigated for safety and it would have been a provocative situation."
Most hotels require rooms to be routinely cleaned every three days. Paddock checked into the Mandalay Bay Resort and Casino on September 28th, three days ahead on the shooting.