Divorce, Dog-Smuggling and Box Office Disasters: Has Johnny Depp Lost His Way?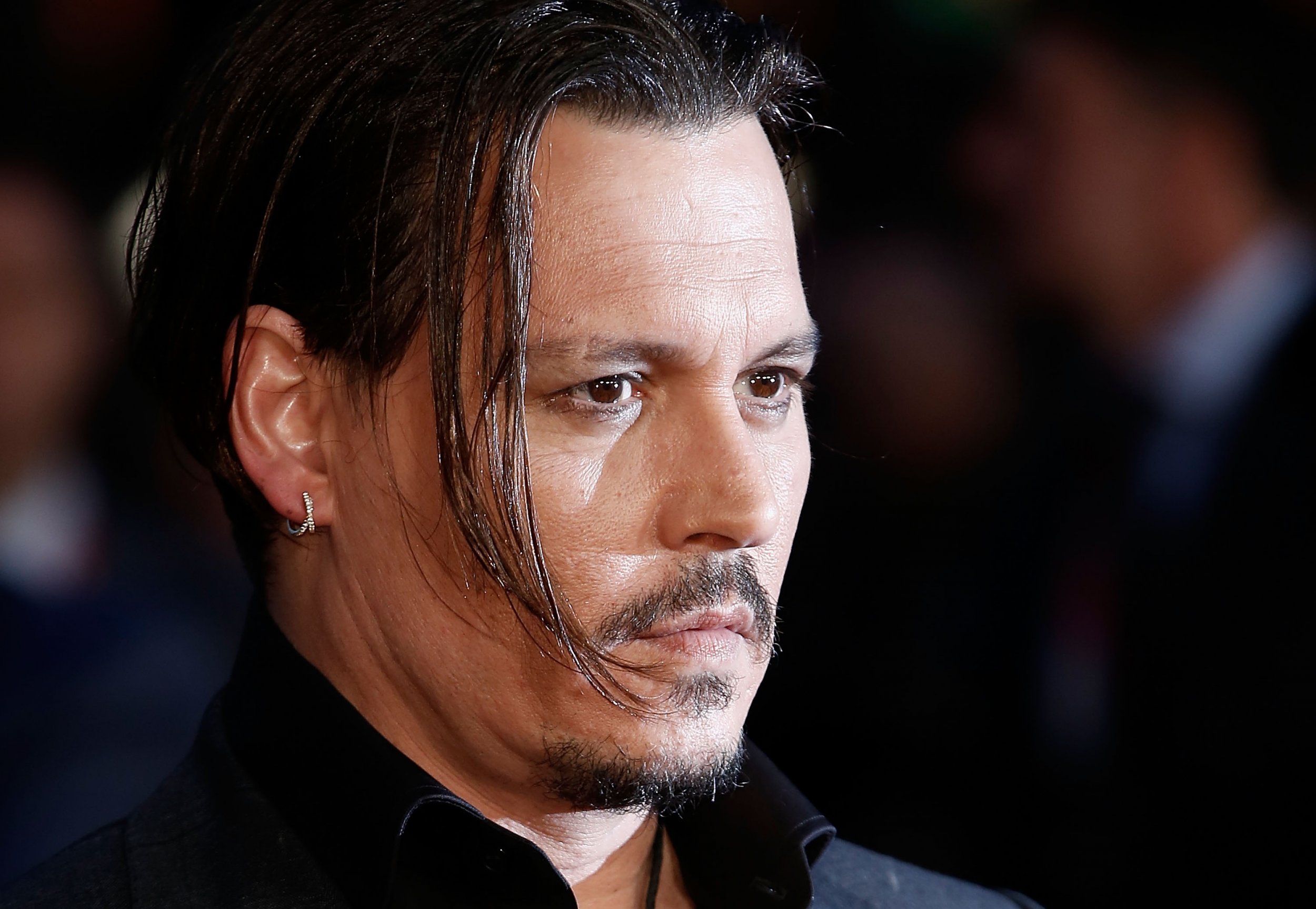 Johnny Depp is having a run of bad luck—first came the escalation of his feud with the Australian government and now the news has broken today that his marriage has literally gone to the dogs. But to many celebrity watchers, the fact that Amber Heard has filed for divorce from the Hollywood star after just 15 months of marriage might not come as much of a surprise.
And it couldn't have come at a worse time. Just three days after Depp lost his beloved mother, Betty Sue Palmer, on May 20 Amber submitted the court documents citing irreconcilable differences and seeking spousal support. Appearing on the U.S. talk show Jimmy Kimmel Live on Tuesday, Depp referenced his dispute with the Australian deputy prime minister, Barnaby Joyce, which has been ongoing since he and Heard smuggled their pet dogs into the country in May 2015, but gave no indication his marriage was in trouble. Of course, many are still surprised he left Vanessa Paradis to set up home with Heard in the first place, who, to all intents and purposes, is still an upcoming actress who happened to get inside Depp's head during the making of The Rum Diaries, despite the fact that both were already spoken for, Depp to Paradis and Heard to her then current girlfriend.
No doubt, the accusations against Heard will now come thick and fast that she was simply a gold digger looking to further her career, but was she? Equally, there will be those that will remain baffled that Depp decided to marry her without a prenuptial agreement when life with Paradis seemed as tranquil as it could be, unlike his on, off and on again liaisons with his previous loves, Kate Moss and Winona Ryder.
If Heard did get inside his head, as he says, she will no doubt be blamed for what many of Depp's critics have called bad film choices, poor box office, and choosing movie projects that appear to go against his normal criteria—prior to the first Pirates of the Caribbean—of choosing the roles that interested him, not for their box office power.
His more recent outings in such flops as Dark Shadows and The Lone Ranger would suggest that Depp has indeed gone against everything he stood for. It wasn't that long ago that he avoided movies that had box office written all over them, and deliberately went in other directions. So, what went wrong? When I wrote my biography of him, some years ago, part of the appeal of writing about him was because he broke all the rules that made movie stars out of outsiders. He didn't care who or what was in or out, all he cared about was making the kind of movies that other A-listers didn't—and that's what made him interesting and unique, not box-office.
The question on everyone's lips will now be, is Depp getting more unruly with age? While Brad Pitt continues to make better film choices than Depp and enjoys a happy family life, Depp's reputation for being forever cool and kooky seems to have come into some disrepute by marrying a younger woman and divorcing 15 months later, and some of his recent film roles haven't been well received, and as mentioned above, have bombed at the box office.
Probably the most telling of the bizarre carry-ons with him and Heard was the Australian dog-smuggling saga, and even though it's now over and dealt with, again, one has to wonder who was to blame for it all: Johnny, or Amber, or both? And what's even more bizarre, is why does Depp continue to resurrect the scandal and constantly take jabs at Australian deputy prime minister Barnaby Joyce?
Once the King of Cool, we are now led to believe that Depp may have lost his way. Whether that has to do with Depp himself, the loss of his beloved mother, or Heard's influence, has yet to be seen.
Nigel Goodall is a celebrity biographer. He is author of The Secret World of Johnny Depp, available from Amazon in both paperback and Kindle editions.